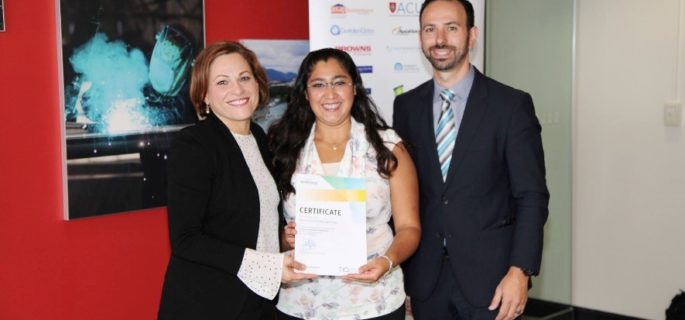 My experience after being selected one of the winners of the "Best Semester Abroad Queensland"
19.10.2016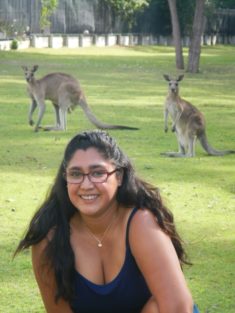 Hi my name is Vero Valdez, today I want to share my experience on how I won the scholarship from best semester abroad and the reason about why I wanted to choose and study at Langports.
In May 2016  I saw a post on Facebook, it was about some scholarship for studying English in the state of Queensland, there were twenty scholarship and two of them for people from my country, I was amazed and excited to participate because it was the biggest dream of my life.
There were different steps to participate:
The first step was to film a video, about the reasons of why I wanna to come to study to Queensland
Then upload the on YouTube and get at least 100 votes or more
Finally… just wait to be one of the best videos to win 🙂 (Here is my video)

After I shared my video with my family and friends, I receive 250 votes helping me to get elected and continue participating. The time past really fast, there were a lot of mails to answer, a lot of requirements to sent but I was always very attentive to get everything on time.
Then after complete all the requirements I was told to wait until the 29th of July when the winners were going to be announced.
I was so nervous and impatient for the day; then finally the moment arrived and suddenly my Skype start to ring, Wow!!!! Yeah!!!! that was the most happiness moment of my life, the Skype call was just to let me know I was one of the winners, I was so happy!!!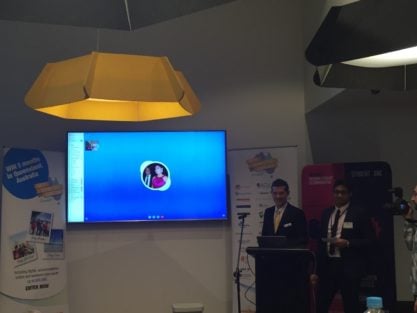 I got an email about all the documents I needed to provide and on the 20th of September I got my Australian visa and my flight tickets, I couldn't believe it.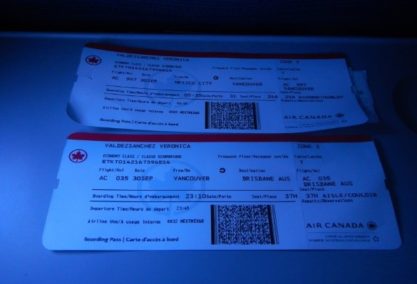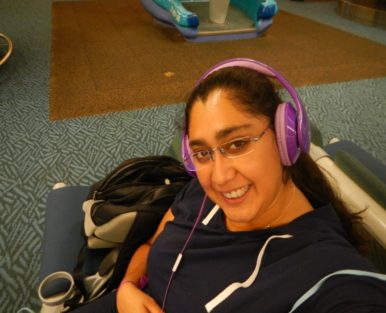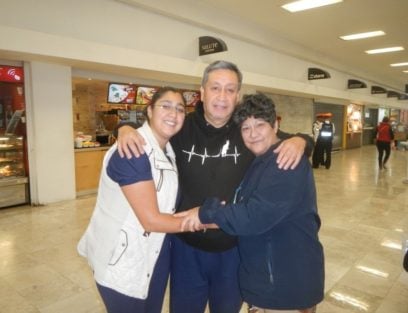 I arrived to Australia on the 3th of October, and since then I've been in love with Queensland. I stayed a week on the Gold Cost and the experiences were just amazing, I met a great and lovely Queenslander woman, her name is Helen and she was my homestay mom for that week, I got the opportunity to meet and live with the locals, and know a little bit about the Australia culture.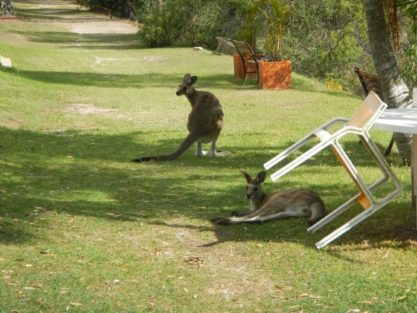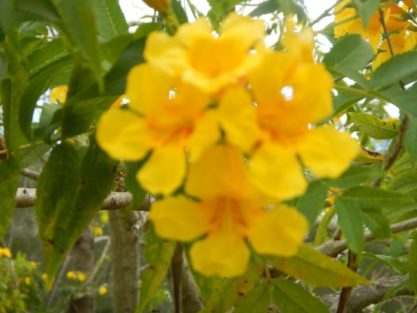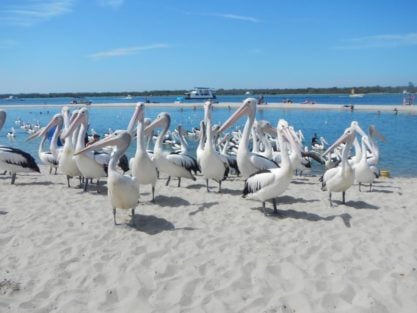 Also during this first week I got the opportunity to meet the rest of the winners, we received a warm welcome from Study Queensland and its staff members who prepared a lot of activities for us which hel[- has and share each other experience from our countries,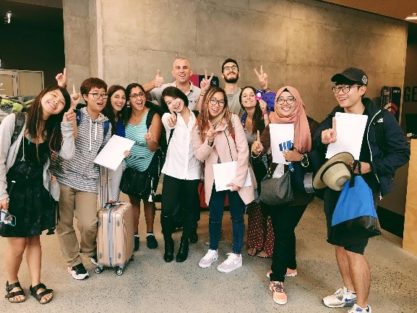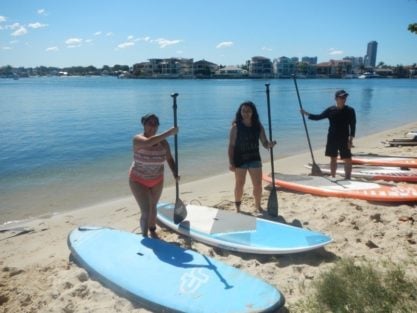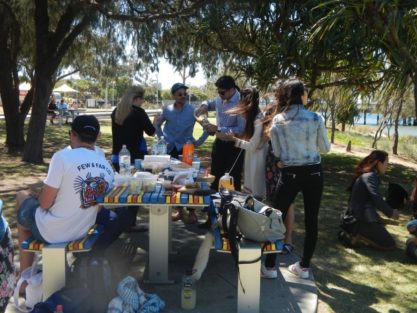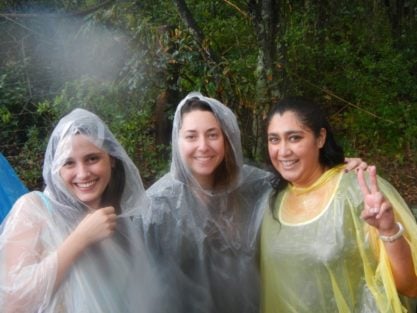 After my experience in Gold Cost, I was moved to Brisbane, the city where I am living and studying, the place where I 'am living is really nice and comfortable, the building name is study one and I'm sharing the apartment with four of the winners, everyone have their own room and everyone looks so happy living there 🙂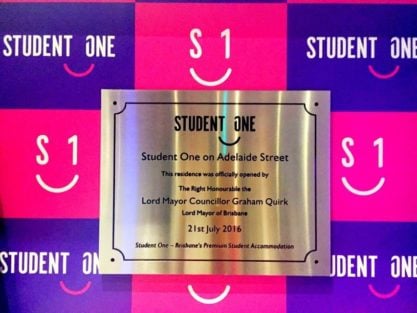 Few days ago, I have been officially recognised as Queensland's International Student Ambassador!! I received a certificate on behalf of Mexico and I feel very happy  to represent my country.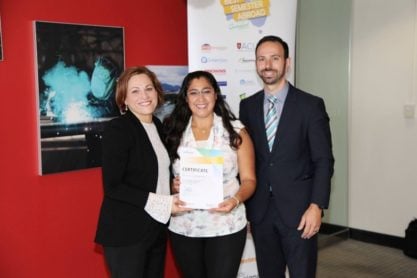 To continue with, I started classes on the 10th of October, the name of my college is Langports. I choose Langports just because I knew before I came to Brisbane that over the last 5 years in a row Langports has been awarded as the Best English Language School in Australia and that's why it wasn't hard for me to pick the best option. I love Langports!!! 🙂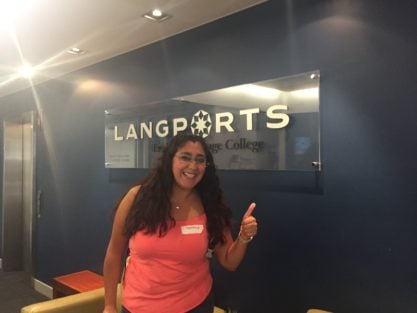 Langports has welcome me incredible, providing me everything I need to attend my classes. Langports has students from all around the world, every single student is allocated in their own English level depending on their own English skills. I was allocated in level 2 and I'm so happy making new friends and learning English everyday.
Today, me and my college are going to celebrate the Langports games, I will be playing volleyball with the Brisbane team and I'm so excited to spent time doing activities with my classmates and my teachers.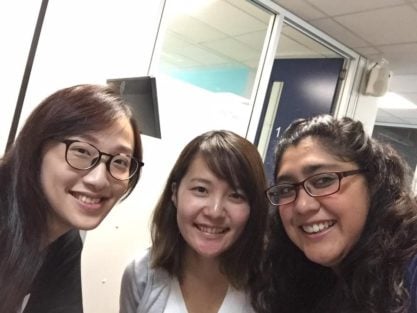 My experience so far it's been by far the biggest experience of my life, I want to enjoy every single moment and make the most of it.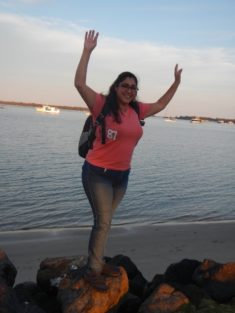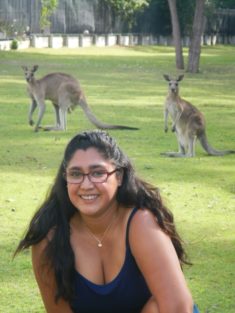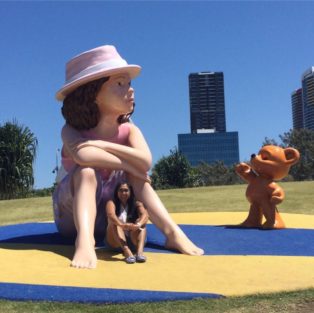 Thank you Langports for being part of the Best Semester Abroad program, for giving me this great opportunity to learn English here and for make my dream come true!! 🙂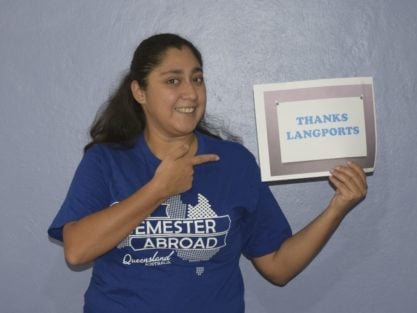 Thank you!
Related topics:
If you would like to find more information about Langports' courses, please check this link: https://www.langports.com/courses/
If you would like to read about other student's stories who studied at Langports, please check our YouTube channel: https://www.youtube.com/user/LangportsAustralia