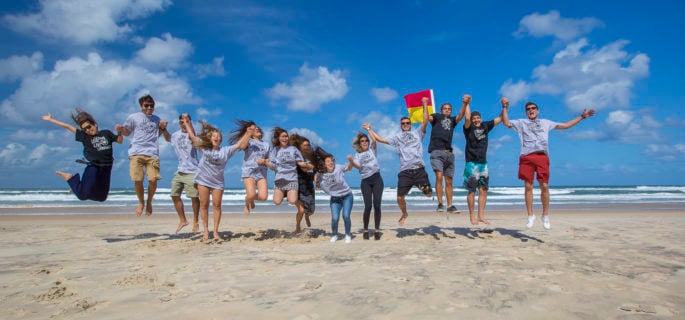 8 tips to choose your English school
02.05.2018
Choosing your English school is not always an easy process. A lot of different factors have to be taken into account and it's easy to get lost in what is really important. This is why we came up with the important information you should ask and check before enrolling in a school. Here are 8 tips to choose your English school well:
The importance of quality teaching and the education provided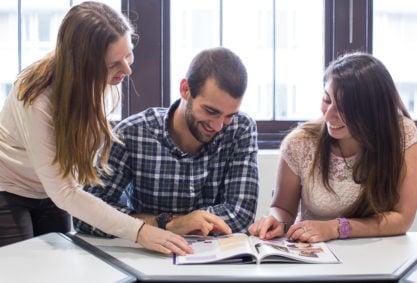 When you choose an English school, the quality of the courses provided is a crucial part. Why? Because time is precious and no one enjoys learning something in 2 weeks if it can be done in 1.
The better the methodology, quality of teaching and course material, the faster you will progress and be able to communicate and enjoy your time in Australia. Langports has been awarded "Best School in Australia" for 5 years in a row by students and is accredited by NEAS and IALC, which guarantees our quality.
Have a good nationality mix in the classroom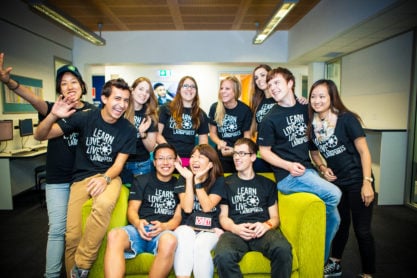 You have come all the way from your country to study in Australia and discover a new country and a new culture; Australia's culture but also cultures from all over the world. Studying with people from so many different backgrounds will make your studies even more interesting and fun. At Langports we have students coming from over 50 countries each year. You will be guaranteed to make friends from all over the world.
Small class numbers average
Studying in small groups is always an advantage. Your teacher will be able to spend more time with you and answer your questions. You will also get to know all your classmates better. It's the best way to make new friends! The maximum number you will be in our class is 16 with an average of 13 students.
Find a conveniently located school. At Langports, classes finish between 12.25 and 3.35pm. That means that you have the afternoon to explore your new city. Having a school that has a central location will help you a lot with your daily commute and to enjoy this new city with your new friends.
Services the school has to offer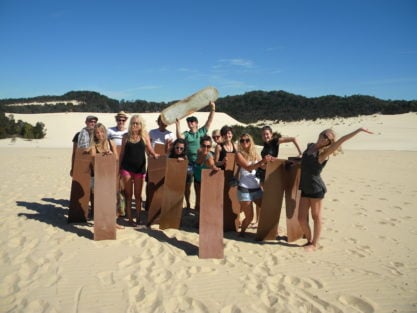 An English school is not only about English classes. The best way to learn a language is by doing a variety of activities and engaging with the local community. Learning English after classes via different activities will challenge yourself to explore different situations and is so much fun! You should also consider activities like volunteering or internships to meet Australians. Whether you decide to study in our Brisbane, Gold Coast or Sydney school, each week is full of activities changing all the time.
Programs offered / flexible study options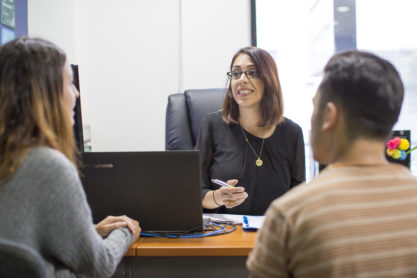 Each student has a unique reason for learning English. You need to find a school that offers a variety of programs that will suit your needs, whether you are learning English for fun and travel or for professional purposes. Make sure to choose a school that offers diverse quality programs, as you might get interested in another course during your studies. Our programs are tailored to suit each of your skills and goals and go from beginner to advanced level.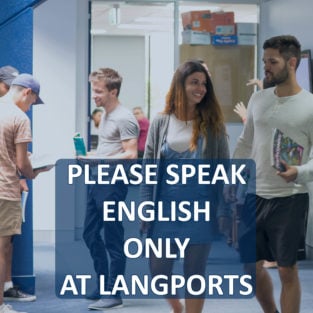 Even if you choose a school with a great nationality mix, you will probably encounter students who will speak the same language as you do. It is so much easier to speak your mother tongue! However, remember that you came all the way here to learn English! Langports has an English only policy! It is the best way to speak and listen to English everywhere, all the time and fast track your progress.
Choose a school that offers full time and regular study hours.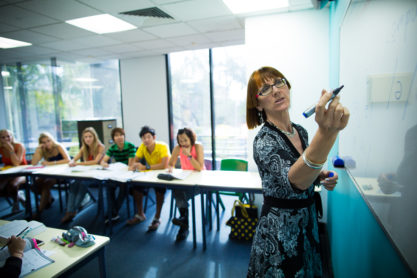 Learning a new language is a demanding process that requires hard work. If you are serious about making progress, then you need to come to class every day. At Langports, we offer classes from Monday to Friday between 15h to 23h/week and check your attendance. You can't learn a language by going to class only once a week. We want to make sure that the time and money you invest in your English studies will give you the best possible results.
Hope those 8 tips to choose your English school will help you in making the right decision!
Related Blogs:
100 Things You Can Do To Improve Your English! https://www.langports.com/100-things-you-can-do-to-improve-your-english/