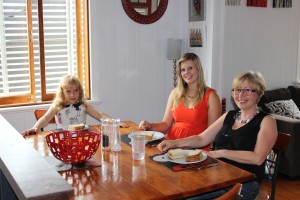 Homestay families at Langports: an excellent option for students to improve their English!
26.02.2014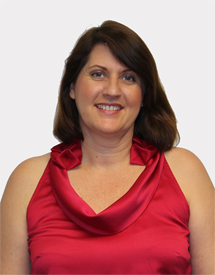 Hello everyone, my name is Christine and I am the Accommodation Officer at our Brisbane campus. I wanted to share more information about homestay families in Australia. Here at Langports, we have many different types of Homestay Families. I think everyone agrees that the definition of a "family" is very broad nowadays. We have families where there are multiple generations in the house and families where there may be only one person. 
Offering the best choice to our students:
The students have the option to ask for a homestay family who have children or no children (generally we think of children as being under 10 years of age). They can also ask for pets or no pets, smoking or non-smoking.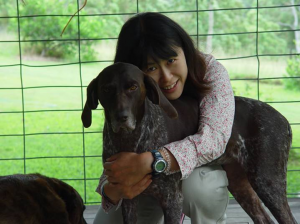 In Australia, the majority of families have either a dog or a cat, so there is a good chance that students will go into a family with a pet, unless they have an allergy to the animal. Many of the pets do not go near the students, they prefer to stay with their family as they are the ones who feed them!!! Often the pets are very loved members of the family and are well cared for and very clean. Many times, students who have lived in my home have also come to love my two little dogs, where before they did not like dogs!
At Langports, we ask our families if they are prepared to offer special types of food. There are families where they do not eat meat, or they may have an allergy to nuts, or gluten, or eggs, for example. If I have a Homestay request from a student with an allergy, I generally try to place them in a family where they eat the same types of food as the student, so it is easier for the student to know that the food is safe to eat.
If I have an application from a student who has a pre-existing medical condition or a life-threatening allergy, then I try to put them with a family who have a medical background as much as possible. It is always much better if the Student and the Agent gives us as much information as possible about any allergies or illnesses the student may have.
Langports offers three types of homestay:
We do try very hard to match the students preferences to the homestay family, and, while it is not always possible to have everything which the student asks for, we work toward trying to match the student and family so that both parties are happy and satisfied with the homestay. We want you to have a wonderful Homestay experience!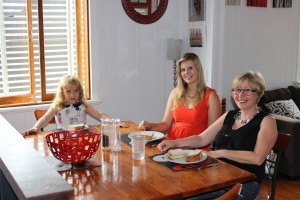 The reasons students should stay in a Langports homestay family in Australia?
Homestay is a great way to kick-start your education in English with Langports. Because you are hearing and conversing in English only every day with your homestay family, it means that you improve much faster. At school, we notice the difference if a person goes from homestay into share accommodation with other people from their own country, or people who are also at beginner level English……their progress in English slows down significantly.
We always tell our students to think of their homestay family as their family in Australia and to feel that they can discuss any problems they may have with them. For many of our students and homestay families, they create close relationships which last even after the students go back to their home country. It is quite common for the students and families to continue to visit each other over the years.
Katia from Switzerland tells you why she likes staying in a Langports homestay family