English + Internships at Langports
17.12.2014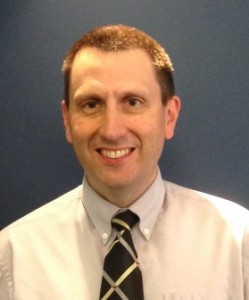 Hello everyone, my name is Barry and this is my first blog as the Principal of the Langports Brisbane campus.
I know Christmas is around the corner and you might be thinking about holidays, making plans for the celebrations, buying presents etc, etc.  However, I'd like you to stop for a second and think about your plans for the next year and reflect on where you are at regarding the goals you set when you decided to come and study English in Australia.
Are you getting closer to reaching your objectives? Do you feel happy with your English level? Are you doing your best and making the most of your time in Australia?
Whatever your answer is, the New Year is around the corner and you can start fresh and set yourself new objectives. One way to speed up your learning process is by doing an internship. Have you considered this?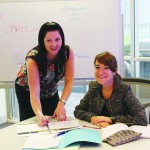 The Langports English + Internship Program is a new program which provides a great opportunity for you to gain career relevant work experience in an English speaking work environment. The internship placements provide opportunities to differentiate yourself in the job market, gain real skills to use in your job search process when you get back to your country, interact with English speaking colleagues and customers, develop your confidence in a workplace environment and obtain a work reference from an Australian business.
You can take advantage of the flexibility of the Australian work system and combine your studies with a part time internship or you can do a full time internship at the end of your course. There are 15 different areas in which we can help you to find a position:
Marketing, Communications and Online marketing
Event management
Logistics
Human Resources
Education
Finance
Tourism & Hospitality (city, beach and outback destination options)
Florist
Fashion
Graphic Design, Web Design & IT
Please see some testimonials below from two of our students who joined the program recently and one employer who worked with one of our students:
Shogo (from Japan)
I'm really satisfied with my workplace of the internship (Brisbane Backpackers) because it is constantly busy especially when guests check out and check in, so that I can acquire fast and flexible communication skill in English and understand the importance of taking responsibilities. In addition, my colleagues and managers are very kind, and give me various work such as compiling booking, organising the till, chatting with guests through the internet and talking on the phone. Although my internship is for 4 weeks, I wish I could continue more.
Yumi (from Japan)
It was very good experience for me to work and learn Australian florist. In the beginning of my internship it was difficult to remember flowers name in English and each prices. When the bouquets and the box arrangements were sold, I felt very happy because customers liked them. I really enjoyed working my florist in Paddington which creates amazing bouquets. If you want to give flowers to someone, I recommend you purchase from them!
Michael – Chief Technical Officer, A Digital Company
I must extend a big thank you for sending Albert our way! He is the best networking guy ever! We enjoyed having him so much we employed him and are now currently in the process or organising his full time visa.
Come and see us to find out more about the Langports English + Internship Program.