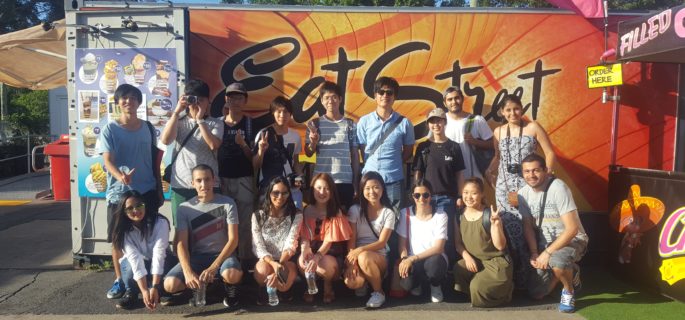 Langports Activities – Eat Street Markets
08.03.2017
Hi everyone! I am Marcela Parada, the Enrolments Officer at Langports Brisbane. Today, I would like to share with you my experience at Eat Streets Markets, one of the activities programmed in last February's calendar.
Together with a group of 18 students we started our way to the markets by catching the Ferry at North Quay station. It took us on a 45 minutes tour around Brisbane River, where everyone got to enjoy different suburbs and key points around the city. As you can tell, they had lots of fun.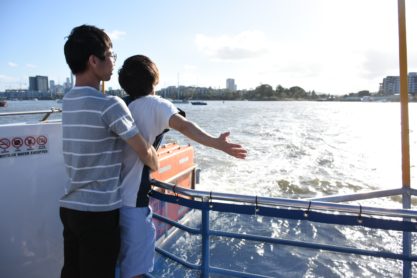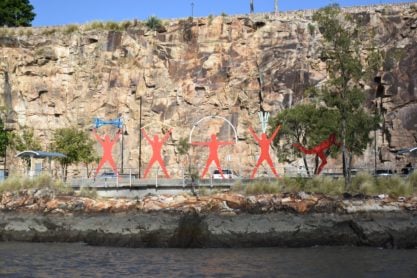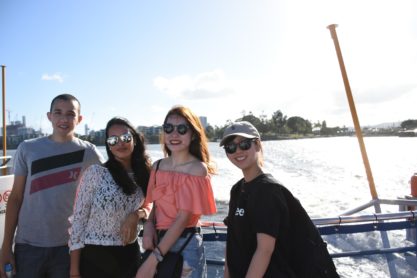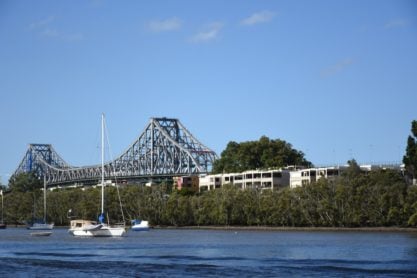 Once we got there, the sights, smells, tastes and sounds came to life in this container food village.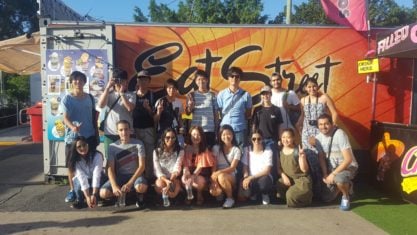 The best idea is to arrive before you're hungry, giving you the chance to check out all stalls before making any rash food decisions.
To be able to taste different dishes, we decided to share by splitting the cost between small groups. In that way, our students had the opportunity to try food from everywhere in the world: Greece, Japan, Colombia, Australia, Korea, China, Thailand, Brazil, Philippines, for no more than $20 each!
Some Colombian students went for the yummy Japanese Pizza (Okonomoyaki). The thick pancake-like fritter is made up of cabbage and flour and comes with options including cheese, bacon and corn.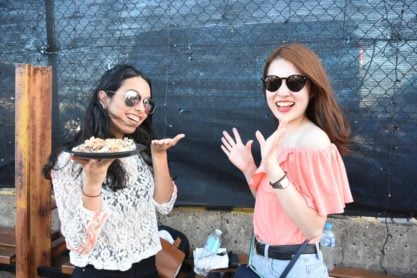 And our Japanese students decided to try Empanadas! A traditional Latin American dish. Empanadas are commonly made by folding dough over a stuffing, which may consist of meat, cheese, rice, beans, or other ingredients.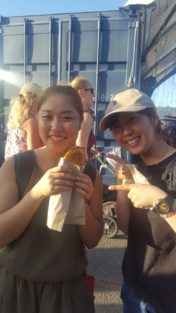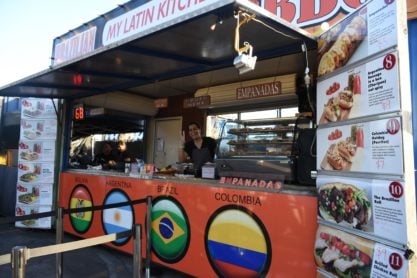 Our table was full a great variety of food! Paella, oysters, gyoza, Okonomoyaki, empanadas, crepes, donnuts, ice cream, calamari, tea, beer, juices…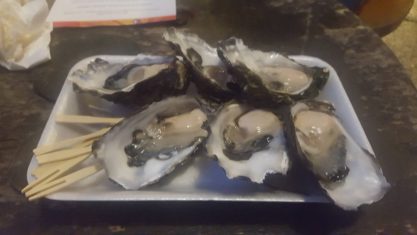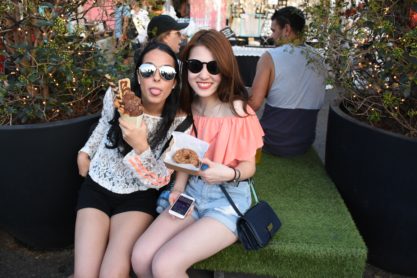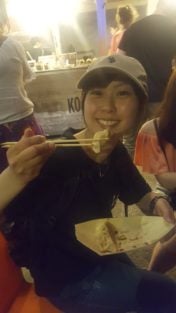 Last but not least, desserts! We couldn't resist sharing a GIANT fair crepe full of caramel, Nutella, strawberries and vanilla ice cream. It was just $10 aud!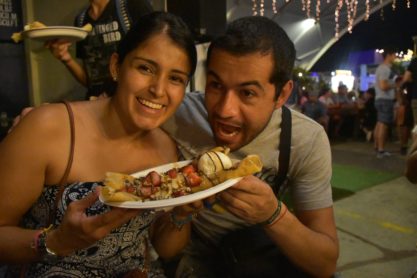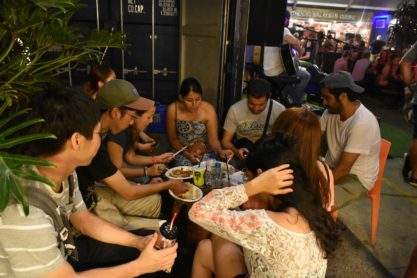 At the end we had a great day, great food and of course a great Langports experience!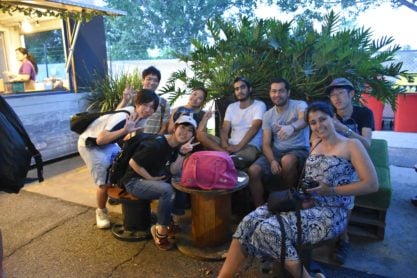 Thank you!
Marcela Parada 🙂
If you would like to joint the Langports activities please contact our Recreation & Community Engagement Officer in your campus to find out more information
Brisbane: Angus – ap@langports.com
Gold Coast: Shane – st@langports.com
Sydney: Christopher – cn@langports.com
Please check the activities Langports is offering this month!
     Brisbane                            Gold Coast                      Sydney
If you would like to find out more information about next month activities calendar, please check this link: https://www.langports.com/students/