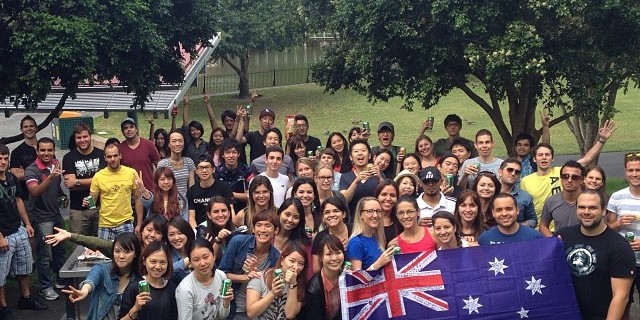 Langports English Only Policy
23.03.2016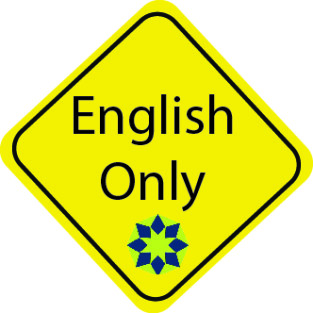 Students, have you ever wondered why your lovely Langports teachers and support staff ask you not to speak in your native language at school?
Have you ever felt that it is your right to use your language?
Are you sometimes just too tired after studying English to continue using it outside of the classroom?
So why are we so determined to make you speak English as much as possible?
At Langports, you are lucky enough to say that you share your school with up to 25 different nationalities from around the world and usually with around 6 or 7 different nationalities in each class. Great news for practising English! But what about when class finishes? You might think that during all those times when you're not in the classroom; in the morning, break times, lunch time and even when you are just walking around school, that there is no problem in speaking your native language. In some ways that may be true. Using your own language isn't going to stop you from learning English but it will make the learning process slower.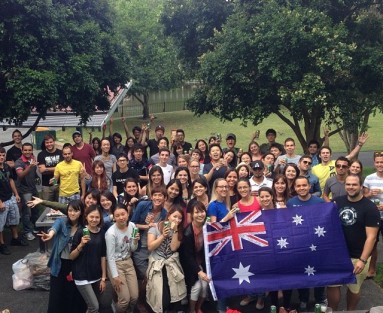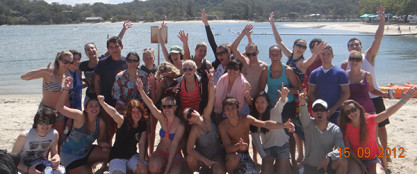 Be honest with your main goal – Learn English –
when you decided to travel to study to Australia and learn English at Langports, you probably weren't thinking about all the friends you would meet from the same country as you. You probably thought you would meet lots of people from all over the world and learn about other cultures. This is all possible at Langports and especially in a country as multi-cultural as Australia. We understand that you will naturally make friends with people from the same country as you because you share some similar experiences and understanding. But to really make the most of your opportunity at Langports, you should try to speak to as many people as possible from different countries, of different ages and with different levels of English. Why? Because that is what you have paid for! Not only do you get great staff and facilities at Langports but you have the chance to practise your English for a minimum of 6 and a half hours a day.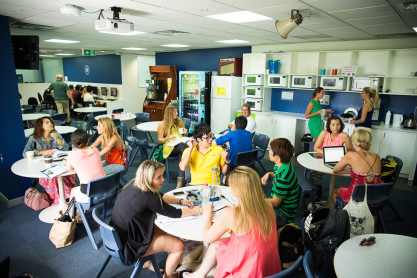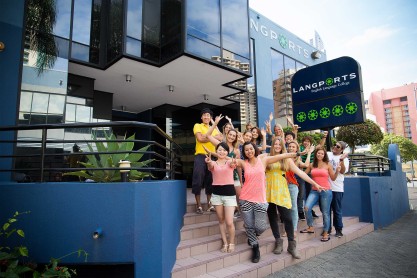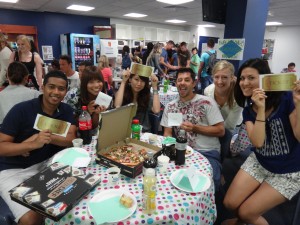 Langports always cares about it students' learning progress
We value all our students and we try very hard to make sure you have the best experience possible at Langports. We love learning about you cultures and goals and we want to help you on your English language journey. We really do believe that our English Only Policy is one way to maximise your progress. 🙂
And you know what? Our students appreciate that we care about their learning process and they have shared a really positive opinion about our English Only Policy with us.
Please see below Simone, Hazel, Ivana, Esteban, Sayuri and Juliana's opinon about our English Only Policy.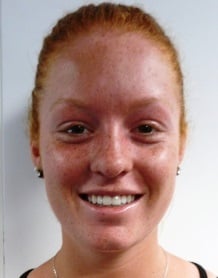 "I think the English Only Rule is really good to learn from each other. Especially  lower level students can learn a lot from higher level students" Simone Amalie Savary – Switzerland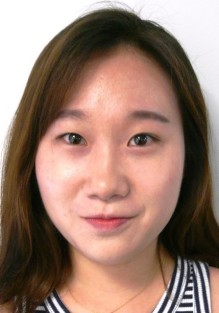 "At the first time I started to follow English Only Rules, it was such a hard. However I get used to doing that nowadays and it helps to improve my speaking skills so much. I am glad about that" Hyejin (Hazel) Jeon – Korea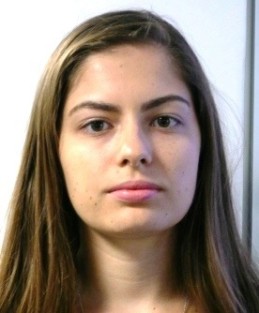 "I believe that the policy of just speaking in English at Langports is really important. My skills in speaking and listening have improved a lot. We have the opportunity to not only practise our English with other students, but also to get to know their cultures." Ivana Maria Soares de Camargos – Brazil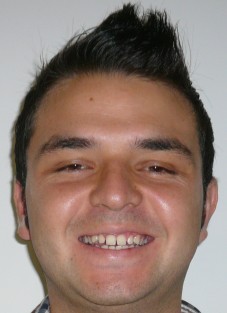 "I like to speak in English at Langports because everyone makes an effort to do this" Esteban Garcia Afanador – Colombia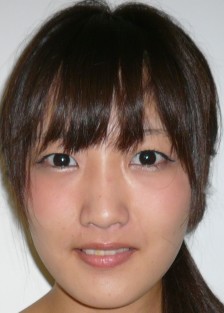 "I like the rule of English only. At first when I knew this rule I felt it sounds difficult. Actually it is difficult, and I sometimes spoke Japanese. But I gradually knew that this is an important rule, which helps me make friends with various people from other countries, and I can communicate with many people. It's great." Sayuri Sugiyama – Japan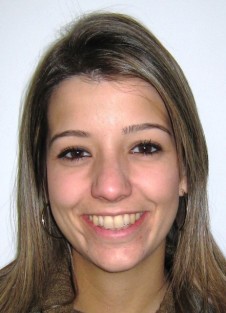 "When I decided to move to Australia to learn a new language I knew it would be challenging. I have been working so hard in order to improve my English skills and Langports' English Only Policy helps and motivates me to do always my best. I have decided to accept this challenge and I don't regret it, it has been so worthwhile" Juliana Domingues De Martino – Brazil
Thank you and keep practicing your English!!