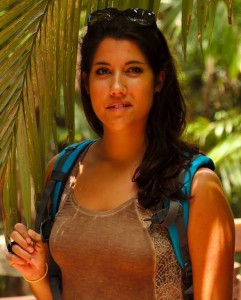 Langports Success Story: I gained confidence in English!
25.02.2015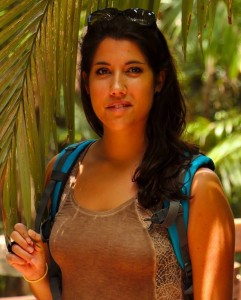 Hello everybody. My name is Christelle and I am from France. I moved to Australia in September to follow my husband who got offered a job in Brisbane. It was not an easy decision to make as moving to the other side of the planet, in a country where people don't speak your language is very intimidating. I can't say that my English level was bad but I always found it difficult to express myself in English. Speaking English with a group of people really takes me out of my comfort zone. So I thought that the best way to gain more confidence with my English was to take English lessons for a couple of weeks. I did some research on the Internet and I found that Langports had an excellent reputation and students voted it as the best English school in Australia! So I started my experience at Langports at the end of October 2014.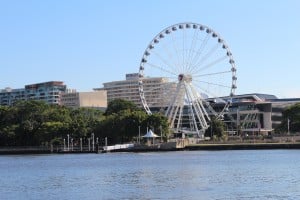 From the moment I walked in Langports, I knew that people would look after me in this school. On my first day, the Student Services Staff told me how everything works at Langports. I also did a pre-test to assess my level of English and I was evaluated at level 5. I was really happy with this result. I chose to study the UFO course and I asked to be in the 'Conversation' Option class in the afternoon to gain more confidence when speaking to other people. I remember that I was quite stressed at the beginning and I didn't know how to approach other students and what to talk about. But everybody was so welcoming and friendly that after a couple of hours I felt very comfortable. What I found the most interesting at Langports was that depending on your level of grammar, reading, speaking, writing, students are placed in different classes. This method helped me to improve my English a lot.
My day was divided in three parts:
From 9:00 to 11:20: Use of English where you have the same teacher every morning
From 11:35 to 12:45: Focus — That's when students have a different teacher for each subject — listening, writing, speaking and reading
From 1:45 to 3:30: Options. I choose the Conversation option but there is also the possibility to study Vocabulary, Business, Grammar etc.
I finished my 5 weeks at Langports and after only three weeks, my teacher told me that I could go to level 6! I was so glad to see that I made progress in only three weeks. It really motivated me to continue to study hard and achieve my best. Even though I am far away from being fluent, I significantly improved my English level! I am also not as scared as before to speak in English in front of people. Now, my goal is to find a job in Brisbane where I could practise my English every day and be able to settle in my new life in Australia! To finish, I highly recommend Langports! The atmosphere is amazing, the teachers highly qualified and staff very friendly. If you want to learn English, go there!!!