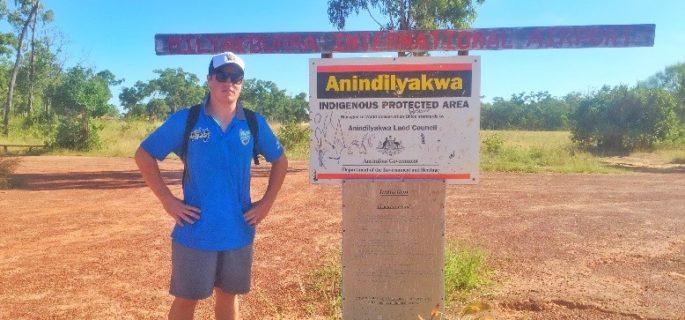 New Activities Officer at Langports Brisbane
13.07.2016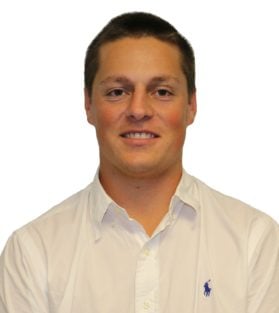 Hi! My name is Angus Pell and I am new to Langports Brisbane.  I am the new Recreation & Community Engagement Officer, formerly known as the Activities Officer.
My previous job in Aboriginal Communities
I have just moved to Brisbane from Northern Territory, where I was working in Aboriginal Communities on a remote Island called Groote Eylandt.  My role was to teach the kids in the community cricket and organised competitions.  On the Island they do not speak much English, their native language is Enindilyakwa, which means most of the community members do not work.  Because they live so remote these children have limited money, supplies and opportunities, some have not even heard about Brisbane.  When they are hungry, they spear fish as you can see from the picture below. 
This experience has reminded me how lucky we are to live in the world we do with all our technology and opportunities we have.  Here are a few pictures from my experience: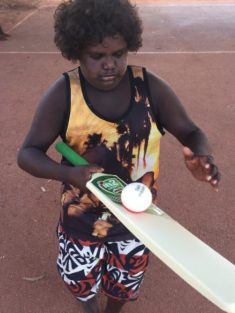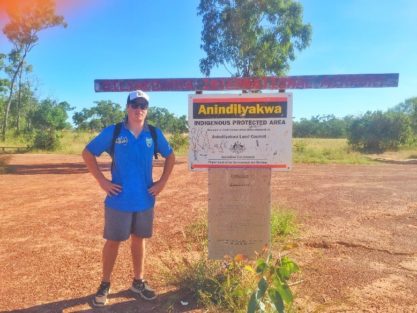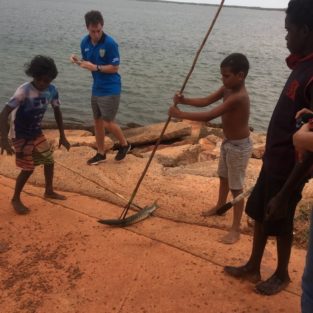 Sport
I love sports, I went to University in Canberra and studied Sports Management.  In Canberra I was working with Cricket ACT developing skills and teaching children the game of cricket.  My sporting background will hopefully influence the upcoming activities.  My favourite sports are Golf, Cricket, Rugby but I love to play and watch every sport.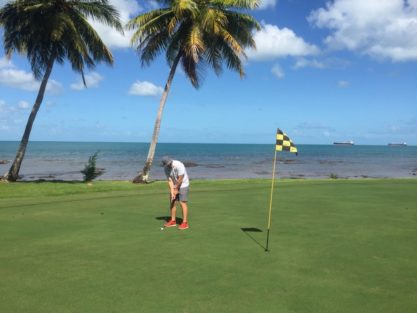 Activities
I believe that engaging in activities is the best way to meet people and experience new things.  If you have any interests or ideas that you would like to tell me about, please come and tell me.  Also come and see me if you want more information on:
Upcoming activities
Tourist attractions
Brisbane or Australia
Community involvement
Job search e.g. RSA, Resume, First Aid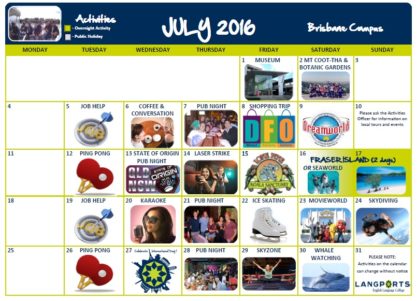 Thanks for the warm welcome and I am sure we will have a great time together!
Angus Pell