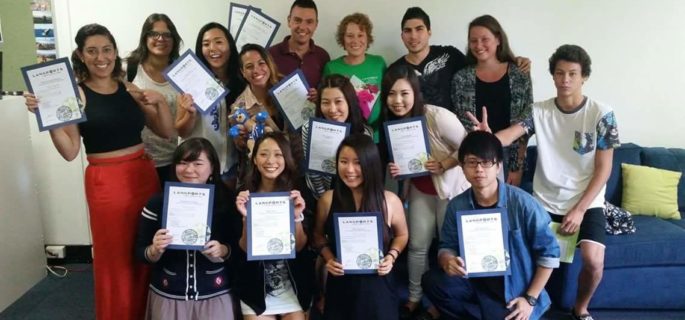 What is happening in my life after studying at Langports
06.07.2016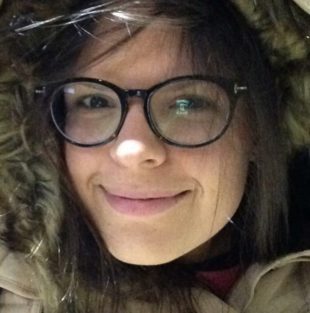 Hi there, my name is Carol Trombelli, I studied at Langports Gold Coast. Nearly two and a half years ago I took the most important decision in my life, I decided to leave family, friends, job, literally everything to take the challenge of learning a new language and also grow up (which is the hardest part). Move to Australia wasn't my dream or something that I was wishing, I didn't spend months planning my trip it just happened when one day my friend called to say that she was moving to Gold Coast and at that moment I had a feeling I needed to change my life. 
Planning my trip to Australia

I didn't know exactly what to do, also I didn't have an idea what was the best English school, how long would take me to learn English properly and lots of other questions that I couldn't answer. It's quite hard take some decisions specially when those decisions can guide your future. So I went to Australia Brasil agency and they were the main key of my trip. They knew exactly what they were doing they could provide me all the information I needed and they made me feel secure and confident that I was doing the correct thing.
What made me choose Langports?
The enthusiasm that my agent was talking about it and honestly she was totally right. Move to another country, learn a new language, make new friends and get used to new things definitely is not easy but when you have a professional support it makes all the difference and that was what I got from Langports.
This is what I found in Langports!
Professional staff to orientate and help me, high level of professors to motivate, teach and push me, well organized activities to make me feel like home and the most important thing; kindness!
The Langports team is amazing and they treated me like part of the family –which made me not feel lonely- I started the English course at the lowest level (seriously I was learning basic stuff like spoon, fork, knife, blanket, etc) and after six months I was at one of the highest levels.
How could I achieve it so fast?
Langports provided me the best environment with warm atmosphere where I was able to speak English all the time and share my experiences with friends from different nationalities.
After finish the English course at Langports I could jump to TAFE and I did certificate IV and Diploma of furniture design. Now I'm applying to do a Master Degree at Melbourne University which is on the list of 100 best universities in the world.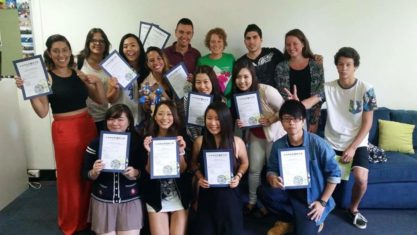 What is going on in my life?
 I would like to share my news because Langports was extremely important to put me where I'm now.
Last year I won the "Excellence in Timber Design and Manufacture" granted by the Victoria government (Australia) and I had the chance to meet Linda Dessau AM governor of Victoria and Steve Herbert MLC Minister of training and skills.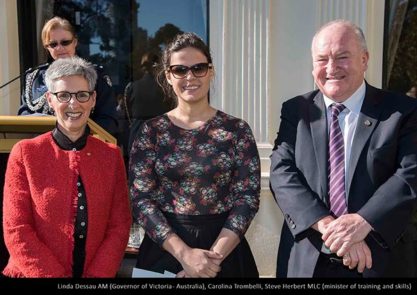 This week I received an email from Australian Furniture Association (AFA) saying that three of my projects have been shortlisted for Australian Contemporary Emerging Design Award  (ACE) 2016, one of the most important design awards in the country. If one of my projects win it will be sent to the biggest design fair in Shanghai – China.
Here are my projects!!
PLEASE VOTE AND HELP ME 🙂
Just need to click on these three links and give me a Like!
http://www.houzz.com.au/ideabooks/69350785/thumbs/ace-creative-vision-student
http://www.houzz.com.au/ideabooks/69350782/thumbs/ace-creative-vision-student
http://www.houzz.com.au/ideabooks/69350793/thumbs/ace-creative-vision-student
ELISA TABLE
The concept for this project came from a very specific briefing which request a piece with a double purpose, as a dining table and as a working station, all in one. Based on this requirement and also adapting to the necessity of maximize the space in the average modern living spaces, this table is capable to content these applications. Also the aspect and the material were specified in the brief to be rough using reclaimed timber to have an 100% green product. To cover this point in the brief, the table is made by two railway sleepers reclaimed from a 110 years old bridge demolished in New South Wales, Australia. The timber is Tallowwood logged from a forest in NSW around 120 years ago. The fact that the timber was used as a railway sleeper made it get a lot of features like bolted holes and stains coming for the oil leaked from the trains bringing colours that cannot be reproduced by any technique.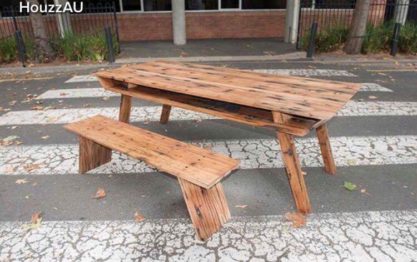 JOAQUIM CHAIR
Joaquim Chair was created based on kid's necessity to express themselves and personalize their belongings. Kids between 3-6 years old are used to communicate, show their feelings and emotions through drawings and art in general. This is how the concept come to life, to be not only a chair but an instrument to express and stimulate their creativity. The chair has a drawer for pencil storage purposes and a display backrest for kids art. A flat pack project that has a true innovation in its design and has the potential for development and marketability for mass production. There are four components, a pre assemble seat with a drawer, a backrest with double display surfaces and two frames. The assemble process for the customer is quite simple consisting in put together all the elements with only six screws using an Allen key, attaching first the pre assemble seat and the backrest to one frame with three screws and then flip it and repeat the process with the other frame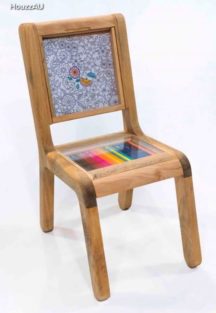 TWO AM STOOL
 The concept for this piece come from the necessity of have a versatile product that can be appealing and economic to satisfy the high demand of furniture for the cafes around Melbourne. The idea of using rubber made of recycled tires is to raise the voice and shout out loud the capabilities on products available in the market but underrated. In a highly competitive market where the demand of raw material can be detriment for the environment, the use of new materials coming for recycled source can be part of the solution in helping the ecosystems to be preserved for the future generations.
After that impressive achievement the only thing I would like to say is THANKS LANGPORTS for providing me the best environment and the best team to teach and help me! Also thank you Iuca Shalom (my agent) for recommending me the best English school in Australia! 
 Thank you! Carol