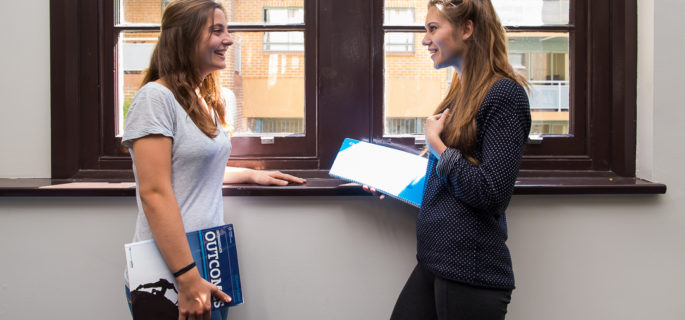 Why you should make mistakes when you learn English
10.10.2018
Hi, I'm Danielle and I've been a teacher at Langports Sydney for the past year and a half. I love working at Langports because I have the opportunity to meet so many students from all over the world and help them to achieve their goals. Learning a language is a wonderful challenge! When students first arrive in a completely new environment, they can often feel self-conscious about making mistakes in front of their teachers and fellow classmates. Today, I'd like to talk about why making mistakes is a good thing when you learn English!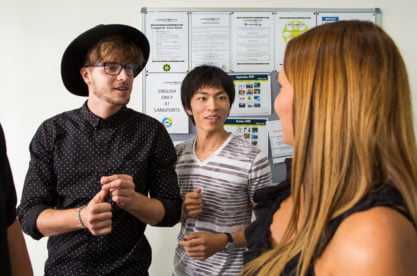 Firstly, I'd just like to point out that your teachers appreciate all of your efforts, and while in the classroom, it's not about being perfect all the time. Learning takes time!
Secondly, making mistakes is a natural part of learning a language and helps your teachers to identify any areas in your skills that might need a bit of extra help and attention. After all, when you make a mistake, you can work with your teacher to correct it and build your confidence.  After some time, you will self-correct and make fewer mistakes.
Lastly, it's important to keep in mind that you and your fellow classmates are all in the same position, with the same goal of improving your English. Langports has such a supportive environment that nobody is going to pass judgement, ridicule or humiliate you. So please don't be afraid to suggest an answer or put forward an opinion.
Please don't let the fear of making mistakes hold you back as you can learn so much from them and just remember, we're here to help you learn English.
Related Blogs:
100 Things You Can Do To Improve Your English! https://www.langports.com/100-things-you-can-do-to-improve-your-english/
Is your vocab drab or fab? – Tips to learn vocabular! https://www.langports.com/tips-to-learn-vocabulary/ 
How do I improve my writing? – https://www.langports.com/how-do-i-improve-my-writing/