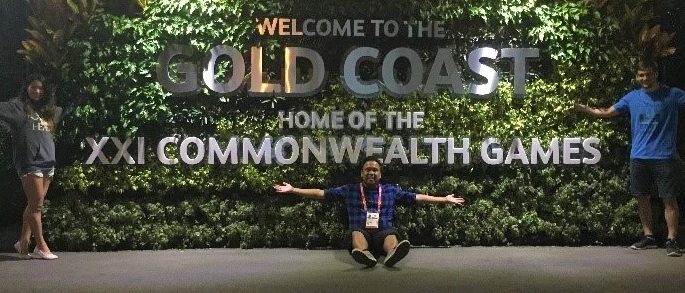 My Life as a GC2018 Commonwealth Games Volunteer
24.04.2018
Hello, my name is Shane and I am the RACE (Recreational and Activity Community Engagement) Officer here at Langports on the Gold Coast. I was a volunteer among 15,000, who helped shaped the Gold Coast Commonwealth Games of 2018.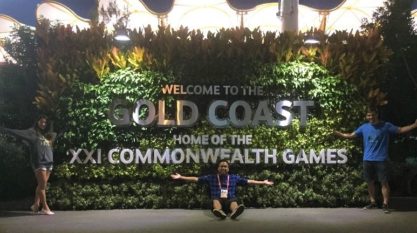 What is the Commonwealth Games?
The Commonwealth Games is a major sporting event held every four years for nations that have the Queen as their head of state. The Gold Coast welcomed over 6,600 athletes and officials from 71 countries, reaching a television audience of 1.5 billion people.
Over 11 days, these athletes competed in a series of sports ranging from swimming, athletics, netball, basketball, cycling to name a few. These Gold Coast games introduced a number of firsts:
Equal amount of medals contested for men and women
Integration of para-sports into the main sporting schedule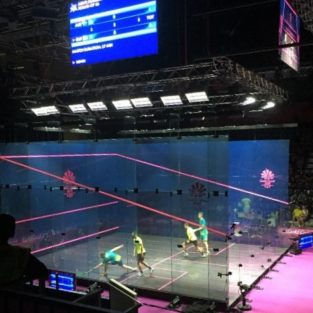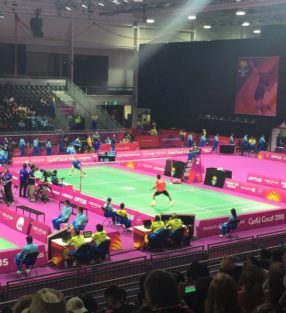 During the 11 days of competition, our students were given the opportunity to check out some of the amazing athletes perform in their sports. In addition, the city of the Gold Coast held a number of festival events in Broadbeach, Surfers Paradise and Southport.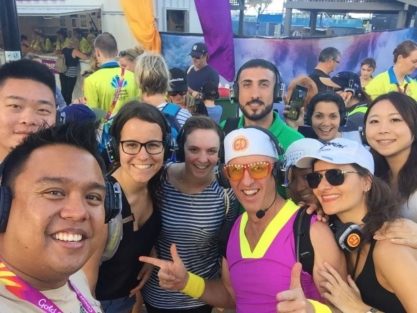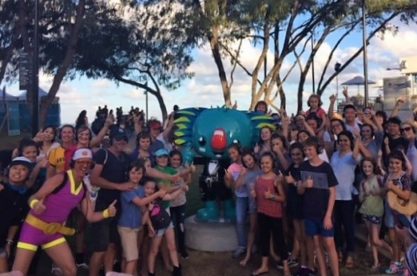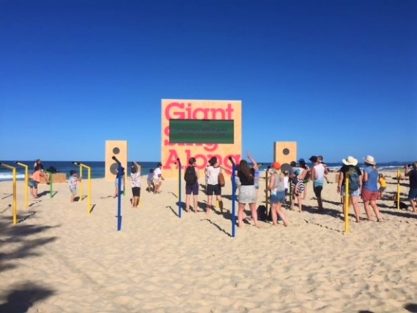 How does the GC2018 volunteer program work?
Last year, over 47,000 people applied to be a volunteer for the Gold Coast Commonwealth Games.
An interview process was conducted with only 15,000 people chosen to take on different roles during the 11 days of competition and events. In November, all volunteers were invited to attend a workforce orientation event where our uniforms were revealed, along with all the online and venue training that would be conducted in the lead up to the event.
During February and March, volunteers went through hours of online and site location training to understand all the different roles that we would be required to do. Based on location and preference, I was set to volunteer for Rugby 7s tournament.
What happened during the Rugby 7s event?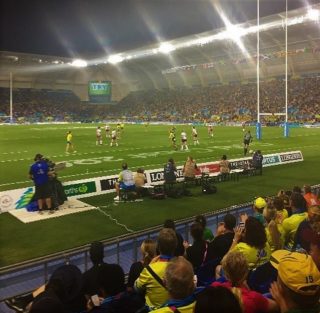 The Rugby 7s was held at Robina Stadium between 13th – 15th of April. For the first time, there was a Women's Rugby 7s competition, along with the men's contest over the course of three days. My day started on the Friday afternoon where we were briefed on our duties and the number of spectators expected to arrive on all 3 days of the competition. Each volunteer's shift ranged from 5 to 9 hours each day.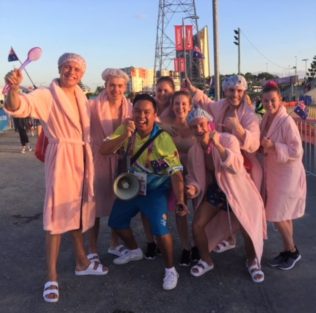 On Friday, I was involved as a ticketing marshal where I took patrons to their seats inside the stadium. In addition, I was mixed in the action where I helped with the Rugby 7s athletes to their seats and also with any general enquiries. The stadium was packed with over 27,000 fans cheering all the women's teams.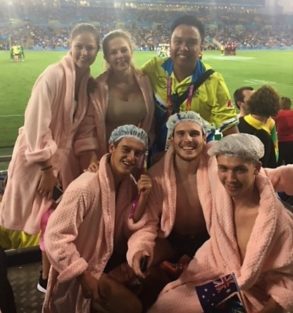 On Saturday, I was positioned outside the stadium ensuring patrons had their bags checked prior to entering the stadium.
Perhaps the best highlight would be seeing some of our current students dress up in the bathrobes for the Rugby 7s. They were in high spirits along with all the other fans who also came to dress up and show off their outfits.
On the last day, it was a sombre occasion knowing that our time at the Rugby 7s was over, but also that the Commonwealth Games would be finishing. I met so many amazing volunteers and hearing their incredible stories, along with all the amazing fans and spectators who made this volunteering experience unforgettable!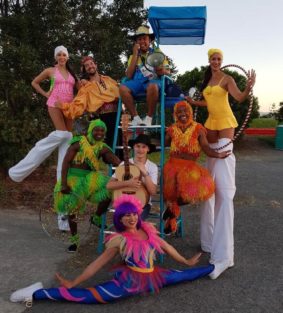 It was truly a once-in-a-lifetime opportunity that I wouldn't take for granted and encourage anyone to do his or her part and volunteer. The next one I'll be looking into are the Invictus Games in Sydney this year, and possibly looking at Tokyo 2020 Olympics and the next Commonwealth Games in Birmingham in 2022.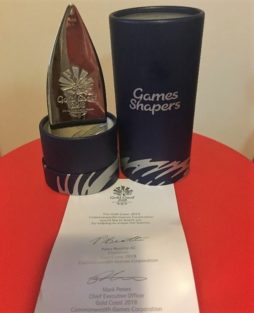 Related Blogs:
Volunteer experience at Lone Pine koala sanctuary! https://www.langports.com/volunteer-experience-at-lone-pine-koala-sanctuary/