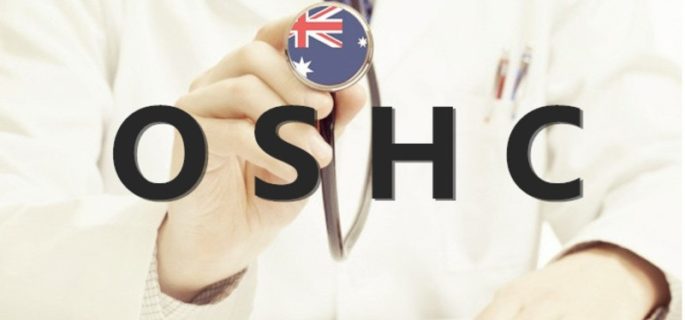 What to do when you get sick in Australia? – A guide to OSHC
29.08.2018
We all feel under the weather sometimes. Seeing doctors and getting treatments can be even more stressful in a foreign country where you don't understand the medical system. This blog is a guide to explain how the medical system works in Australia and how you can benefit from your compulsory health insurance policy (OSHC).
What is OSHC?
OSHC stands for Overseas Student Health Cover. On the Department of Immigration website, it clearly states that overseas students must maintain adequate health insurance for the duration of their student visa.
What is covered?
Doctor Visits:  In Australia your local doctor is called a general practitioner (GP). Visits to a bulk billing doctor are covered fully or there may be a 

gap.

Hospital:  If you need to go to hospital, you are covered for treatment and accommodation.
Emergency ambulance:  It is covered with an approved ambulance service when medically necessary for admission to hospital.
Prescription:  It is covered if it is listed in the PBS.* Prescription medicine is a medicine a doctor writes a script for you to get from a pharmacy to treat an illness. You will need to pay for the medicine first. Limits apply
Others:  85% of MBS** fee for Pathology & Radiology, Surgically implanted prostheses.
*If your prescription is listed on the Pharmaceutical Benefits Scheme (PBS), you only need to pay a maximum of $38.80 for it. You can make a claim for any prescription listed on the PBS that costs more than $38.80. OSHC will reimburse up to $50 for each prescription.
**The Medicare Benefits Schedule (MBS) is a large list of medical procedures and services. Each one has a fee set by government.
What is not covered?
Dental
Physiotherapy and chiropractic services
Contact lenses and eye glass prescriptions
Feeling confused? Not to worry. Basically, OSHC gives you a level of cover that is similar to the benefits Australians get from Medicare. You can always refer to your insurance provider's website for more details or talk to their customer service team.
Feeling sick? Here is what to do.
In Australia, you see a local doctor (or GP) in a clinic or medical centre when you're sick. A GP can help with you with common thing like: flu, stomach pains, rash and small sprains.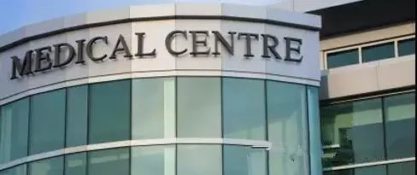 You can easily find a clinic/medical centre by searching on the internet. Then simply call to make an appointment at the medical centre. Some OSHC provider offers more convenient ways for you to see a doctor. For example, Allianz Global Assistance offers members access to speak to a qualified doctor via phone or by video call. You can consult with a doctor 24/7, without leaving home.
If your condition is getting more serious and the GP's not able to help, he/she will refer you to see a specialist. If it's a medical emergency, you can call triple zero (000) for an ambulance straight away.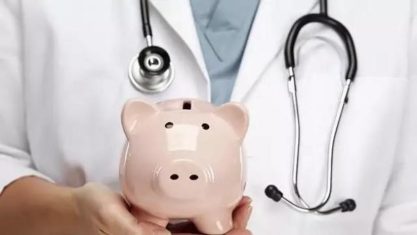 How to make a claim?
If your medical centre is part of direct billing network of your insurance provider, you don't need to pay anything. Please refer to your insurance provider to see the list of their direct billing partners. Or you can:
Claim in person. Pay the cost upfront then go to your insurance provider's local branch with invoice to claim.
Claim online. Go on to your insurance provider's website or download their App. Normally they will ask you to register your policy number if you're first time user. This will require you to enter a password and fill in few personal details. After that, you can follow the instruction on their website to finish the claim. They will request the reference number of your GP or the medical certificate/receipt. So make sure you have a copy of this from your visit to the doctor.
Claim by post. Download a copy of claim application form from your insurer's website. Complete the form and attach any required documents (e.g. a copy of your visa or any relevant invoice or receipts). Visit any Australia Post office and post it to the required address.
Please remember that you will need to have an Australia bank account to receive this money. If an Australian bank account is not available, they will most likely send you a cash cheque by post. So please make sure you have either Australian bank account or Australian address ready before making any claim.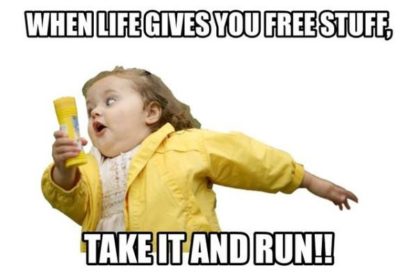 Leaving Australia earlier than planned?
Here is probably what your insurance company doesn't want to tell you. If you complete your course earlier or just leave Australia earlier than planned, you can actually cancel the OSHC policy and get a refund for the unused months. This is only applicable if you have at least 1 month left to go on your policy and with evidence provided.
Well there you go! Hope this blog can provide you with some guidance and relief when you're sick and don't know what to do. But we do wish you stay healthy and never needed to go to the doctor's. Follow this link and see Jake's blog on how to stay happy and healthy while at Langports and beyond: https://www.langports.com/staying-happy-and-healthy-while-at-langports-and-beyond/
Related Blogs:
Travelling, studying, and how to enjoy them both! https://www.langports.com/22040-2/
Traveling – Leaves you speechless, then turns you into a storyteller. https://www.langports.com/traveling-leaves-you-speechless-then-turns-you-into-a-storyteller/
What does it mean to be an International Student? https://www.langports.com/mean-international-student/