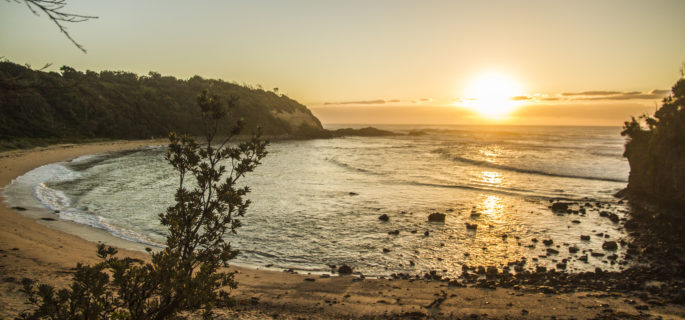 What to do with your summer in Australia
08.11.2017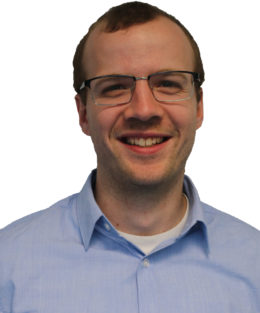 Hello everyone! My name is Owen, and I'm the most recent (and most Canadian) member of Langport's marketing team. As you've probably noticed, it's started heating up around Australia and that can only mean one thing — summer is on the way! In just a few weeks time we'll all be experiencing Australia's famous heat.
With the upcoming season change, I thought it would be best to give you a run down of things you can do to make the most of your summer in Australia. Whether you're looking to experience events hosted by Langports or tackle Australia on your own, here's a list of everything you can do to keep busy during the start of the summer months.
Everything You Need To Do In Brisbane This Summer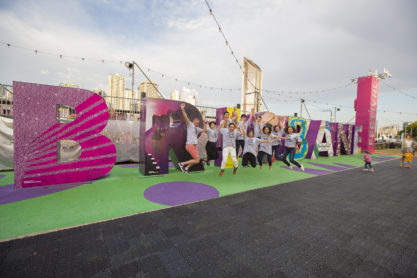 Events This Month
Year round, there are a number of events that Langports students can take part in. This month is no exception. There are a number of parties and pub nights that you can attend. Or, if you're looking to have a quiet night in, you can attend any of the movie or board game nights on our events calendar. Here are some of the highlights from this month's events calendar.
Let's go to Q1!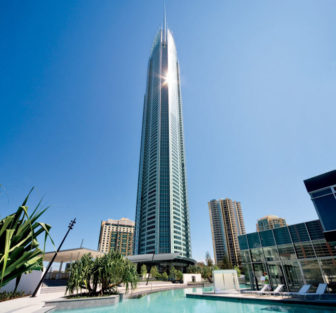 What: Q1 is the tallest building in the Gold Coast. Although it's not technically in Brisbane, it's just a short drive or train ride away. Visitors can travel up to the 77th floor to see amazing views of the beach and hinterland while learning about the history of  the  Gold Coast. Watching the sunset from the top of Q1 is an absolute must!
When: 24 November (8:45 AM — 4:45 PM)
Price: $10
Langports Brisbane Christmas Student Party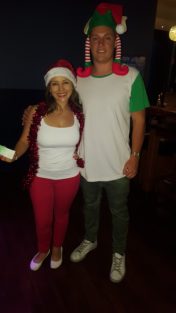 What: You may not be at home, but you're certainly with family. Come celebrate the holidays at the Langports Christmas Party. Each ticket goes directly to charity and will get you a drink and some light food.
When: 30 November 2017 (7:00 PM — 11:00 PM
Price: $10
Events in December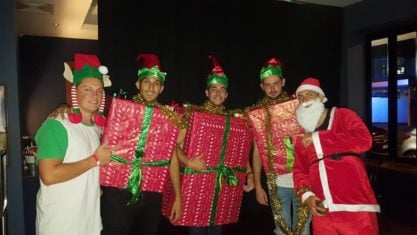 As the year ends, your journey exploring Australia can begin. There are a lot of great events to attend which can be found on the events calendar. Here are some of the highlights from December's calendar.
Eat Street Markets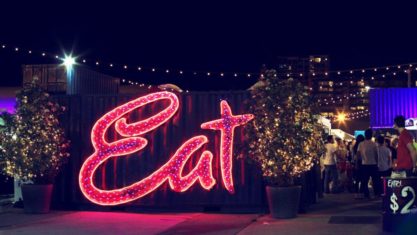 What: The Eat Street Markets can be found in the Northern half of the city. You can eat food from all over the world while enjoying a great atmosphere and live music. There are over 180 dining and entertainment areas located within the Eat Street Markets.
When: 2 December 2017 (open every Friday, Saturday, Sunday of the year)
Price: $2.50 entry + cost of food and beverages
Byron Bay with Langports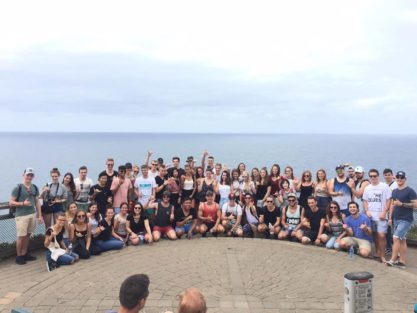 What: A trip to Byron Bay is the highlight of most student's trip to Australia. This small beach town is filled with a too many things to do during the day and non-stop parties at night.
When: 8 — 10 December 2017
Price: $249
What To Do For The Rest Of Summer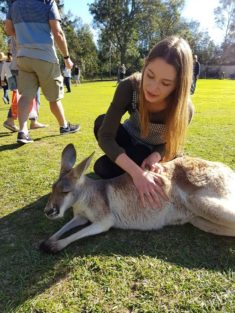 Langports officially closes its doors on 23 December 2017 and won't be open again until 2 January 2018. This will give you close to two weeks of freedom to explore Australia. If you aren't sure where to start, here are a few ideas to keep you busy while you're out of school.
Brisbane's Ultimate Summer Food Bucket List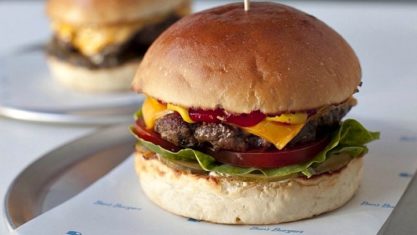 There are 63 dishes listed on Brisbane's Ultimate Food Bucket List. There are desserts, pizzas, garlic bread with an unusual colour, and more burgers than you can wrap your mouth around. These foods are what make Brisbane's cuisine so memorable!
Queensland Museum & Science Centre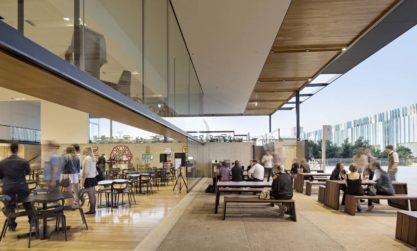 Just because you aren't in class doesn't mean that you have to stop learning. You can pop into the Queensland Museum & Science Centre to learn about some of the animals native to Australia, and even learn about Australia's history. Entry to the museum is free!
Queensland Art Gallery and Gallery of Modern Art
There's no better place to see works of art from some of Australia's most famous artists. These galleries are a must see for anyone wanting to see authentic Aboriginal paintings, sculptures, and other forms of artistic expression. Just like the Queensland Museum, entry to the Queensland Art Gallery and Gallery of Modern Art is free!
Mt Coot-tha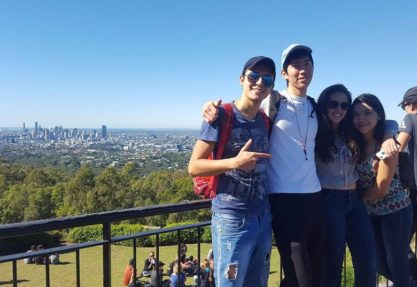 Mt Coot-tha is Brisbane's most famous lookout. You can either walk through the forest to get to the top, catch a bus, drive yourself, or ride a bike. There's no better place to look out over the city!
Fraser Island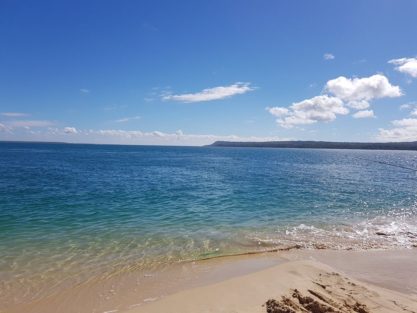 Fraser Island is the largest sand island in the world and a must see for anyone wanting to explore Australia. There are dingoes, wallabies, reptiles, and other critters to see when you visit Fraser Island. There are over 100 freshwater lakes and 120km of beach to explore. Our Langports school regularly plans trips to Fraser Island so ask your events coordinator for more information!
Everything You Need To Do In Gold Coast This Summer
Events This Month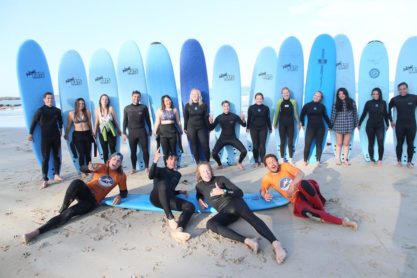 The Gold Coast is one of the most popular tourist destinations in all of Australia. You can expect the city to be flooded with recent graduates throughout November so if you're looking to avoid the party scene, take a trip out of Surfer's Paradise to any of the breathtaking areas surrounding the city. Here are some upcoming Langports events for students at our Gold Coast school
Langports' Got Talent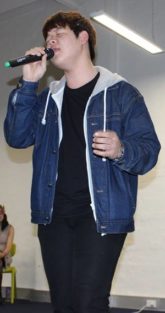 What: Enter (or come see) our annual talent show. Each year, students from all around the world showcase their talents for their classmates.
When: 16 November 2017
Price: Free!
Langports Student Christmas Party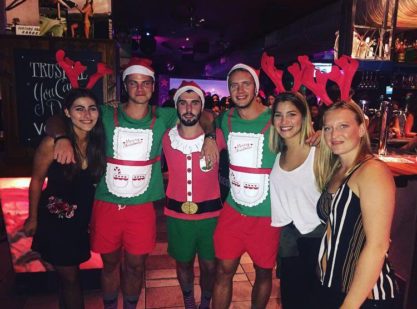 What: Celebrate the end of the week with a student Christmas party! Tickets get you a free drink on entry (before 9pm) at Shooters Night Club. You'll also get discounted drinks, free entry, and other prizes up for grabs!
When: 17 November 2017
Price: $20
Explore a Rain Forest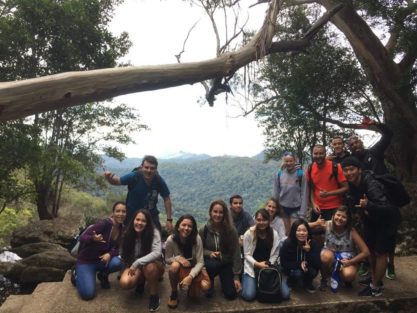 What: Springbrook National Park is one of the most beautiful rain forests in Australia. If you love exploring the great outdoors, this walk through the woods is definitely for you.
When: 17 November 2017
Price: $89
Skydive in Byron Bay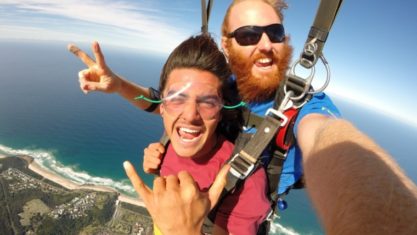 What: There's no better way to live life on the edge than by falling 14,000 ft in the air in Byron Bay!
When: 25 November 2017 (6:30 AM — 4:00 PM)
Price: $275 + $35 parachute levy fee
Events in December
Head to Currumbin Wildlife Sanctuary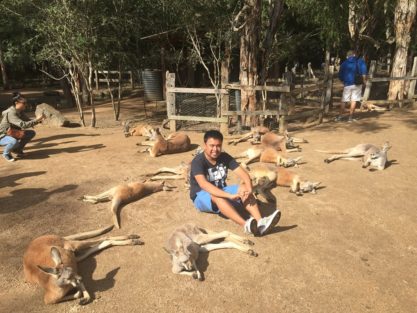 What: Currumbin is Wildlife Sanctuary is the perfect place to interact with some of the animals that live in Australia. You can feed kangaroos, get your photo taken with koalas, and watch incredible bird and crocodile shows.
When: 16 December 2017
Price: $49.95
Langports Christmas Lunch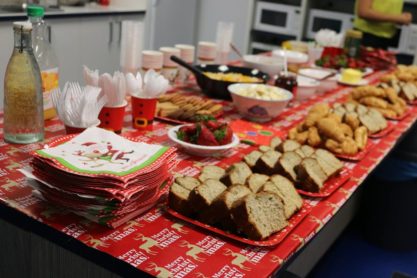 What: Get into the holiday spirit with Langports Christmas Lunch.  You can expect to eat some of your favourite Aussie foods while celebrating the start of a summer abroad with your friends. You can carry over your holiday spirit by meeting the following day to sing Christmas carols on the beach!
When: 22 December 2017
Price: $10
How to Stay Busy This Summer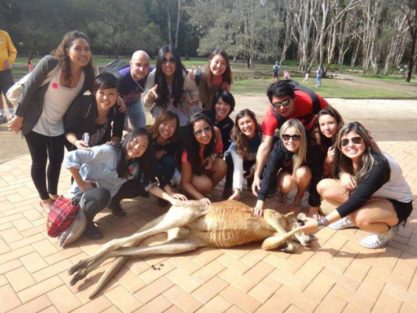 Whether you want to explore Australia's natural beauty on Stradbroke Island or experience the Gold Coast's famous night life, you'll never run out of things to do.
If you like Hiking, You'll Love Mt Warning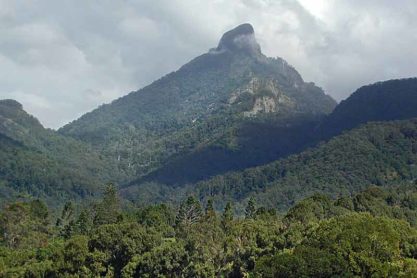 Climbing Mt Warning is a rite of passage for students studying in Gold Coast. This two hour journey will test your endurance and can only be recommended for people who truly love pushing their limits. If you want that perfect Instagram photo, climb to the top of Mt Warning before the sun rises! It's the first point in Australia to feel the sun's rays every single day.
Visit the Other Beaches in Gold Coast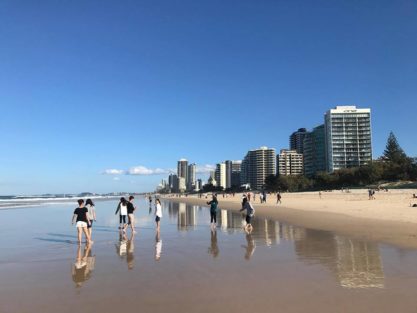 Everyone knows about the beach at Surfer's Paradise, but there are countless beaches for you to explore while studying in Gold Coast. Take a trip to Broadbeach, Main Beach, or take a trip up to The Spit and just watch the world go by.
Travel to Moreton Island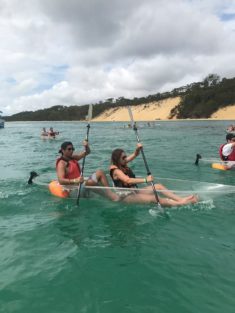 Every year, our students love taking trips to Moreton Island. You may have missed out on a trip this year, but everyone should experience Morton Island. You can sand board, hike to cape Moreton lighthouse, explore the blue lagoon, or look at 15 sunken shipwrecks while snorkeling.
Everything You Need To Do Sydney This Summer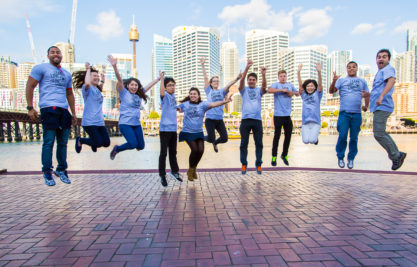 Events This Month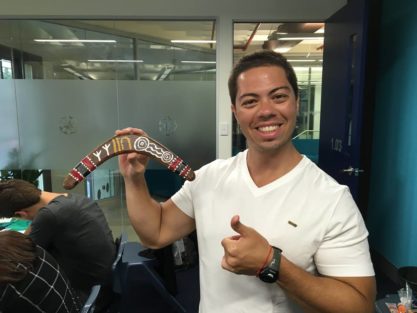 Sydney is the most famous city in Australia, and most certainly our biggest. With city limits stretching as far as the eye can see, there is always something to do or see while in Sydney. There are a number of regular activities our Sydney students can participate in, such as beach excursions and boomerang painting.Here are some upcoming events at Langports that our students should check out.
Langports Heads to Canberra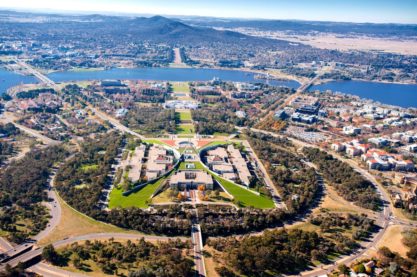 What: As Australia's capital, Canberra is loaded with history. Visiting Canberra, even on a day trip, will be an enlightening for students looking to learn more about the land down under.
When: 11 November 2017
Price: See Chris at reception to ask about this trip
Visit the Beautiful Blue Mountains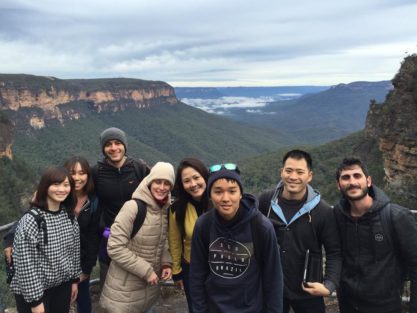 What: Langports regularly schedules trips every Saturday to the blue mountains. You can see kangaroos in the wild, hike through a Jurassic rain forest, and walk through the Valley of the Waters!
When: 18 November 2017
Price: $89
Skydiving at Wollongong Beach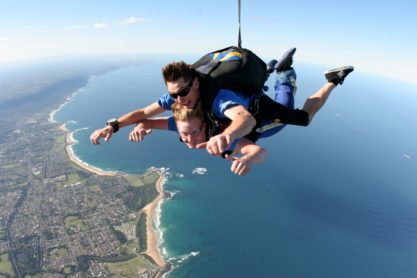 What: As Sydney's only beach based skydive, students are given plenty of opportunities to participate in this experience. You can book at any time, and free bus pickup and return are included in the price.
When: Every day
Price: $254
Learn to Surf with Langports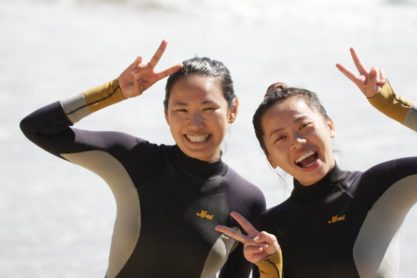 What: Travel down the coast to New South Wales' most beautiful surfing sanctuary. Food and accommodation is included in this trip to Bendalong.
When: Once a month — ask your Recreation Officer
Price: $320
Events in December
A Trip to Hunter Valley with Langports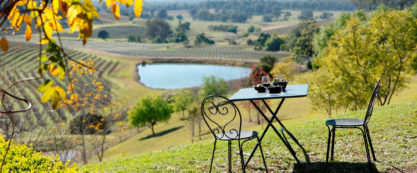 What: Hunter Valley is home to a ton of restaurants, wineries, and kangaroos to see. Additionally, at this time of the year, you can check out the Christmas Lights Spectacular
When: 2 December 2017
Price: See Chris at reception to ask about this trip
Celebrate Christmas with Langports Sydney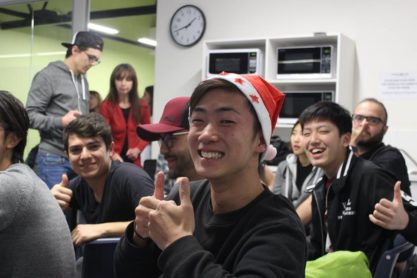 What: Kick-off the start of your holiday season with Langports. Say goodbye to friends who will be heading overseas, or plan out your summer vacation with friends all while enjoying a few drinks and snacks with your Langports family.
When: 21 December 2017
Price: $10
The only way to spend Christmas Eve

What: You and your closest friends can spend Christmas Eve together while exploring the Sydney Harbour on a sightseeing cruise. With GPS commentary, you can expect to learn all about Sydney Harbour landmarks and a little bit of Sydney's history.
When: 24 December 2017
Price: $75
Celebrate New Year's Right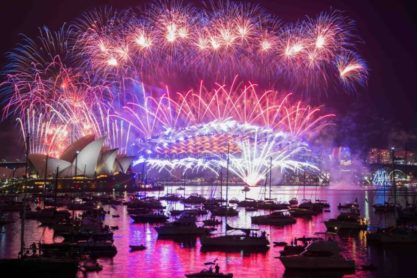 What: You might have to find for spots as you try to get the best view of one of the most famous firework shows in the world. It's a great way to kick-off the New Year!
When: 31 December 2017
Price: Free!
How To Stay Busy This Summer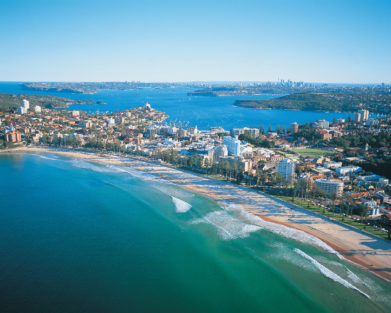 You probably know all about climbing the Sydney Harbour Bridge,  visiting Bondi Beach, or strolling along Manly Beach — but you should know about the less popular destinations in Sydney. For anyone visiting Sydney, these trips are all worth taking. There's no better time to make the trip than during the summer holiday.
Walk from Bondi to Coogi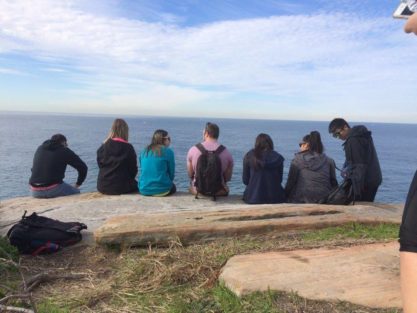 Bondi beach might be the most famous beach in Sydney, but it definitely isn't the best. To make the most of Bondi, try walking from the beach all the way down to Coogi. It's the best way to see sparkling bays, rock pools, cliff top views, all while you walk by five beautiful beaches in Sydney.
 Sydney Harbour and Botanical Gardens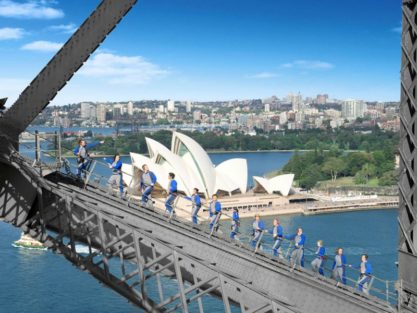 Visit the Sydney Opera House for the view, but spend the day walking around Sydney's Harbour and Botanical Gardens. It's the best way to unwind after a stressful school year. You'll completely forget you're actually walking through a city of 4 million people!
Explore Sydney's Hidden Beaches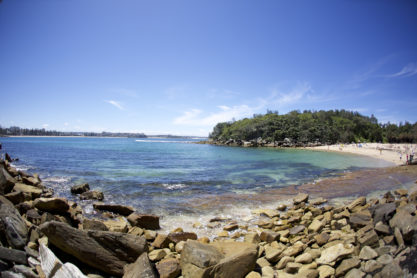 Manly and Bondi beach are definitely worth visiting, but what about the lesser known beaches in Sydney? If you're looking to soak up the sun while avoiding crowds, try visiting Sydney's secret beaches, like Shelly Beach and Collins Flat Beach.
Of course, these are all just a few things that you could do this summer! The only way to make the most of your trip to Australia is by stepping outside and seeing where your journey takes you. Get outside and explore Australia! You won't regret it.
Oh, and make sure you put on sunscreen!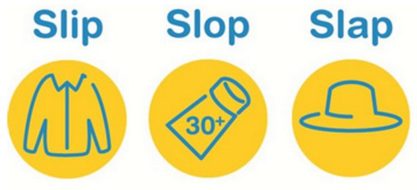 Thank you! Owen
Langports Activities Calendars
Brisbane
November: https://www.langports.com/wp-content/uploads/2015/10/BNE-Activities-Calendar-November-2017-1.pdf
December: https://www.langports.com/wp-content/uploads/2015/10/BNE-Activities-Calendar-December-2017.pdf
Gold Coast
November: https://www.langports.com/wp-content/uploads/2015/10/GC-Activities-Calendar-November-2017-1.pdf
December: https://www.langports.com/wp-content/uploads/2015/10/GC-Activities-Calendar-December-2017.pdf
Sydney
November: https://www.langports.com/wp-content/uploads/2015/10/SYD-Activities-Calendar-November-2017-1.pdf
December: https://www.langports.com/wp-content/uploads/2015/10/SYD-Activities-Calendar-December-2017.pdf
Related Blogs: