At Langports we want to create positive change in the lives of others
24.10.2018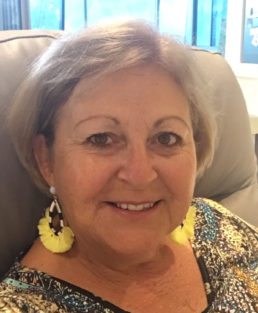 We are all privileged people at Langports.  Students, you are in a wonderful time of your life, working on your skills, travelling the world, having adventures and making friends with and meeting all types of people that you wouldn't normally have the chance to meet.  Staff, you are working in a safe clean environment, hopefully stimulated everyday with the people who surround you and having a positive effect on the change in many students' lives.  Yes, we are lucky.  So we are in a position to help others achieve the same opportunities, for a chance for positive change and that is what the Langports Foundation would like to achieve.  To give a chance of education to dis-advantaged students who can then use this education to make a positive change in their lives and futures.
We cannot change everyone's life but we can make a difference in a select few and hope that the ripple effect occurs in their families too.  By changing one life, it changes many.
This year we have sponsored two remote Yalari Indigenous children to receive a  scholarship to one of the best private High Schools in Australia.  This includes travel to and from their home after term time, full board at the Boarding house in the school,  school fees, uniforms and extra-curricular activities and pocket money.  Not only does this help this child it does have a 'ripple' effect in the Aboriginal communities where they come from.  The children see it is possible to finish High School and can if they wish aim for the sky with their job opportunities.  And these scholarship students are role models for change in their communities.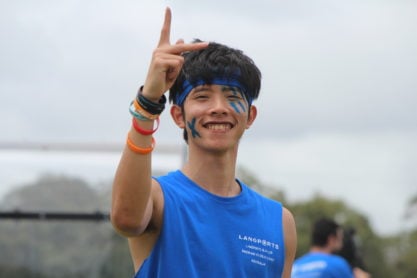 We also have had our second scholarship recipient from Vietnam, Tai who is currently studying at Langports Brisbane.  We call it the 'Study Abroad Year at Langports'.   We support the Blue Dragon Children's Foundation in Hanoi who  are doing great work rescuing 'street kids'.  They support them through many ways, financially, with food and accommodation, keeping them off the streets with activities and counsellors who help advise them and school fees etc. to help them return to High School.  In the future, we hope to help two students per year who have come through the Blue Dragon Children's Foundation program.  To give an opportunity to study English for one year at Langports, fully funded including airfares, visas, tuition, accommodation, travel expenses and pocket money.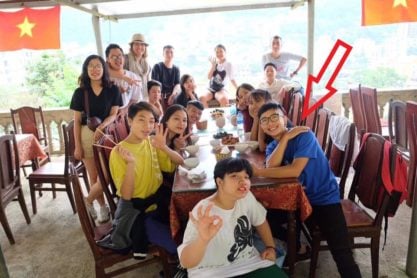 This project began in last year 2017 with Trong who studied at Langports Sydney.  Trong has returned to Hanoi and Blue Dragon were amazed at his transformation in confidence and joy of life as well as his proficiency in English.  They have offered him a position in their Head Office as a Student Counsellor and he is now able to give back to others.  He has travelled overseas to speak on behalf of Blue Dragon and is very happy in his new life.
There are also other children we help and if you would like to know more, please go to the Langports Foundation Website and have a look, I hope you will be inspired.
Finally, each year we visit the Cherbourg State School, a school 5 hours north west of Brisbane.  It is set in an Aboriginal community.   Our Student Parties help raise money to buy books and equipment.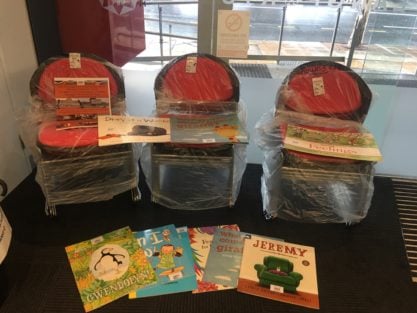 Every child receives a book for Christmas and two children per class receive a special award and prize for his and her school attendance and behaviour.  These children are celebrated for their great 'role modelling' and help promote the schools values, 'Strong and Smart'.  Our Student Christmas Parties will occur soon and there will be a trip organised on Thursday 29th November for 12 students to visit Cherbourg to give out the prizes and books.
So in conclusion, we all can make a difference and if you are part of the Langports Family, then this is what you are contributing to.  Thank you.
Blog by Susie France, The Langports Foundation Co-ordinator.
Related Blogs:
At Langports, we love making a difference! – https://www.langports.com/at-langports-we-love-making-a-difference/
The Langports Foundation – https://www.langports.com/the-langports-foundation/
A trip to an Aboriginal Community in Queensland – https://www.langports.com/a-trip-to-an-aboriginal-community-in-queensland/
Trong's Graduation — first student of The Langports Foundation SAYL program – https://www.langports.com/trongs-graduation-first-student-of-the-langports-foundation-sayl-program/