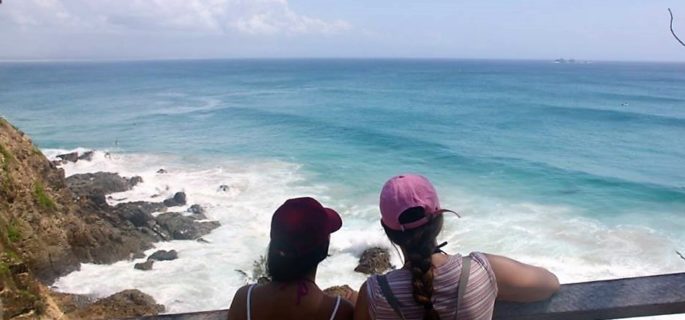 Discover Langports students' favorite weekend activity: a trip to Byron Bay!
07.03.2018
The Byron Bay weekend activity is one of our Langports students' favorites! It is packed with beach activities, parties, walks … One of the best ways to make new friends in Australia!
Want to learn more? Read below!
Last Friday at 4 pm, myself and 26 students left Langports for our activity in Byron Bay. On the way, we picked up Shane and his group of 14 students from Gold Coast Langports and we soon arrived in Byron Bay.
After we checked in to our accommodation, we went to have dinner at a pub called Cheeky Monkeys.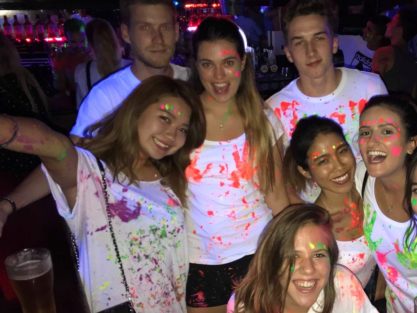 The first night is usually the biggest night of the trip. After dinner, Cheeky Monkeys turns into a paint party and a nightclub. Students are then painted from head to toe in glow, in the dark paint and the tables soon turn into a dance floor. A lot of fun as you can see from the picture!
The next morning, once we were all fed breakfast, we embarked on the lighthouse tour. The weather really turned it on for us this weekend as it was over 30 degrees every day! On the lighthouse walk, there is plenty of chance for a fantastic photo looking over the beautiful Byron Bay beaches and visiting the most easterly point in Australia.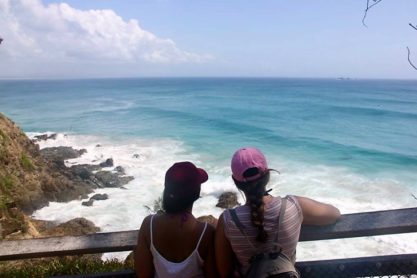 In the afternoon, we had a chance to look around Byron Bay as there is plenty of different activities and places to see. Then we went back to our accommodation for an all you can eat pizza party and live music. This usually sets us up for another fun night out in Byron Bay at a pub called Woody's.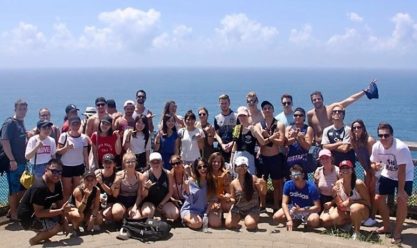 Sunday was a perfect chance to relax and do some optional activities; we had many students participate in a 2-hour surf lesson.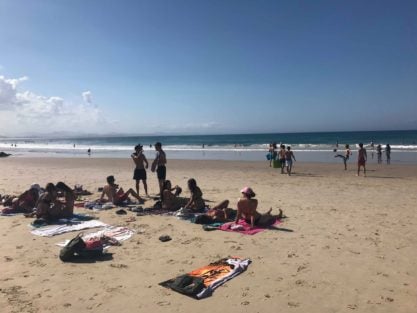 Byron Bay is the perfect location to learn to surf, especially last weekend, as the swell was the best it has been for 2 years because of a cyclone off the coast – which meant the waves were perfect!  If the beach is not for you, there is plenty of shopping available around the small coastal town.
After another perfect day in Byron Bay, we set back off for home with a bus full of exhausted yet pleased students. I have done this trip a lot of times now and I can honestly say it is one of the best trips we offer at Langports,! Brisbane and Gold Coast students, please come to reception if you would like more information on this activity and if you are interested in booking our next trip to Byron!
See you soon! Angus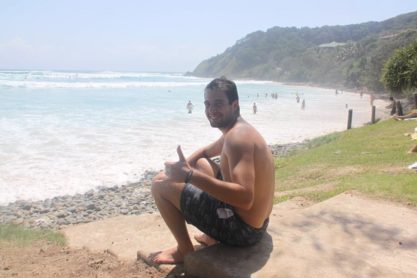 Related Blogs:
Travelling, studying, and how to enjoy them both! https://www.langports.com/22040-2/
Traveling – Leaves you speechless, then turns you into a storyteller. https://www.langports.com/traveling-leaves-you-speechless-then-turns-you-into-a-storyteller/
What to do with your summer in Australia https://www.langports.com/what-to-do-with-your-summer-in-australia/