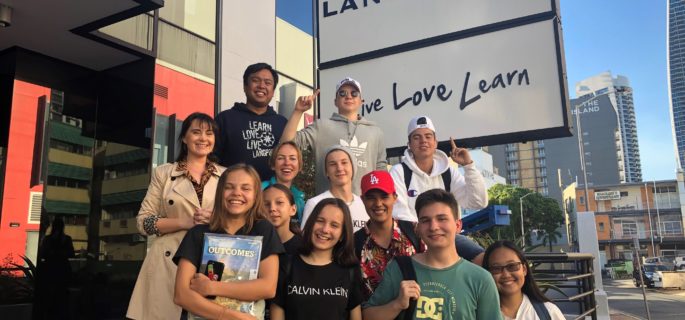 English Study Tours at Langports Gold Coast
18.09.2019
English Study Tours at Langports Gold Coast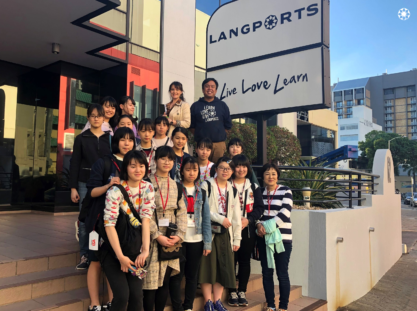 Did you know that we have been hosting study tours in Brisbane, Gold Coast and Sydney for over 30 years?
Over the last three months, we were lucky enough to have welcomed 7 different study tour groups from Russia and Japan at our Gold Coast school.
The group size ranged from 9 to 19 students and the groups stayed between 1 and 5 weeks.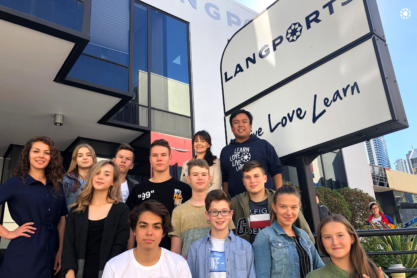 As an English Study Tour provider it is our mission to provide a sound, holistic and educational experience in a safe, fun and friendly environment.
Groups can choose between the Future Learners Program (for students between 10 – 12 years old), the Young Learners Program (for students between 13 – 15 years old), and the Young Adults Program (for students aged 16+).
Gold Coast activities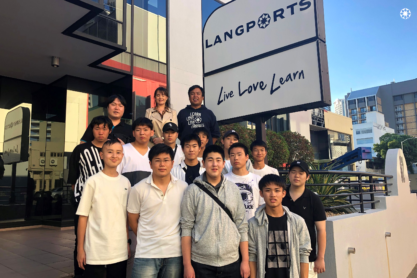 Our most recent study tour groups had an amazing opportunity to integrate with their fellow students in their morning classes and joined a series of activities that highlight what the Gold Coast has to offer.
These activities included
surf lessons, jetboating, indoor skydiving, stand-up paddling, Dreamworld and Movieworld theme parks, Currumbin Wildlife Park, Bounce Inc. Trampoline and Bubble Soccer, Q1 Skypoint, whale watching, golfing, and outlet shopping.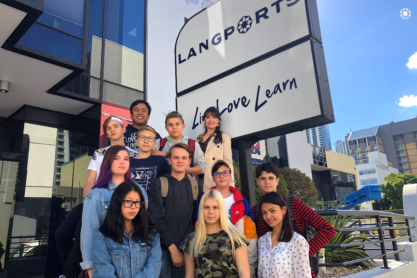 The students had an amazing time on all these activities during their short amount of time here on the Gold Coast.
We would like to share some of the lovely comments our Japanese and Russian groups have made, highlighting their positive experience at Langports.
What the study tour groups have to say about Langports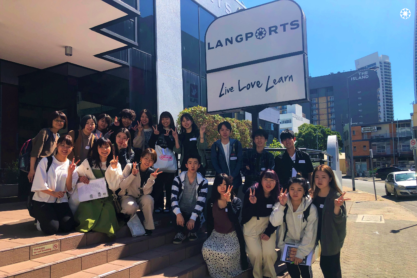 "Everybody at Langports is very helpful, supportive and understanding"
"All the teachers are wonderful"
"The students enjoyed surfing lessons most of all"
"Very friendly persons, always can help. Our activities were very interesting and funny."
"Thank you for everything always your staff are really great"
"I could talk a lot about many things with my host family and it was fun"
"My host family cared for me"
"Food is the best. Also all the people are very kind."
Customisable programs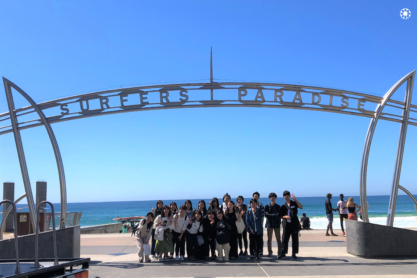 The Study Tour Program has definitely been a great success!
Offering customisable options to our students is something we highly focus on here at Langports.
This is why we provide many different study tour options to a range of clients.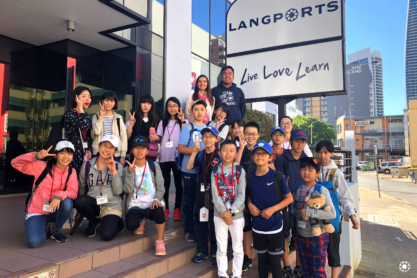 From fully integrated, academic based programs, to more adventure based off-campus programs – we can make it happen!
We are also looking forward to having two students return at the end of September to continue their studies at Langports.
Shane (Recreation & Community Engagement Officer, Langports Gold Coast)
Related blog posts:
First Adventure Abroad – Welcoming Teen groups from Japan!
The pros and cons of engaging with different cultures
5 Unexpected Ways that Studying English can Change Your Life