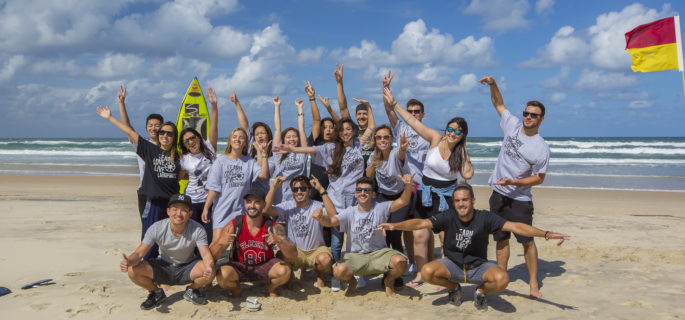 Flashbacks of 2018 Langports Gold Coast School
21.12.2018

As the Director of Studies of Langports Gold Coast, I feel privileged to work alongside amazing professionals as part of my academic role and to lead a passionate and dedicated academic department. Here is a review of some of the events to have occurred within the Gold Coast academic department in 2018.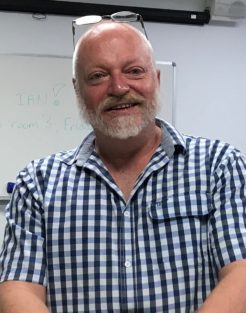 2018 has been another wonderful for year for the academic teaching staff at Langports, Gold Coast. To start with, we congratulated Ian Taylor in February for his 10 years of service to the our academic department. This now brings the sum of teachers to have achieved 10 years of service at the campus to seven; Mary Hardy, Narelle Wyvill, Rachel Schultz, Glen McClelland, Bryan Brennan, Reinhard Fila and Ian Taylor with Leonie Bywater set to join this illustrious group in 2019.
In 2018 we also saw the Langports Gold Coast continue its impressive reputation. It has been the destination of choice for those wishing to complete their Cambridge FCE or CAE English language examinations. There were over 155 candidates choosing Langports Gold Coast to complete their Cambridge preparation course. We are also planning on running our first CPE course in September next year. Furthermore, we delivered a number of high quality English for Academic Purposes courses under the expert guidance of our EAP teacher Hester Mostert. Many students used this course to pursuit higher educational opportunities using the many already established pathway programs.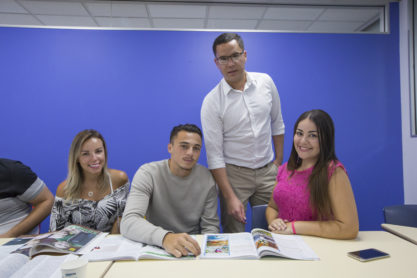 As an academic department we had to farewell one of our longest serving staff members, Reinhard Fila. He and his wife are enjoying their well-deserved retirement by travelling around Australia's east coast and enjoying each other's company. We have however welcomed a number of teachers to the Gold Coast academic department in 2018. They are Samantha Hanford, Alpesh Pema and Carina Cordeiro with all of them doing an exceptional job in their current roles.
I would like to wish every employee and student at Langports a happy, healthy and prosperous 2019. I look forward to seeing you all in the New Year and continue the amazing work that happens every day at all three campuses.
Hayden Meads – the Director of Studies of Langports Gold Coast
Related Blogs: