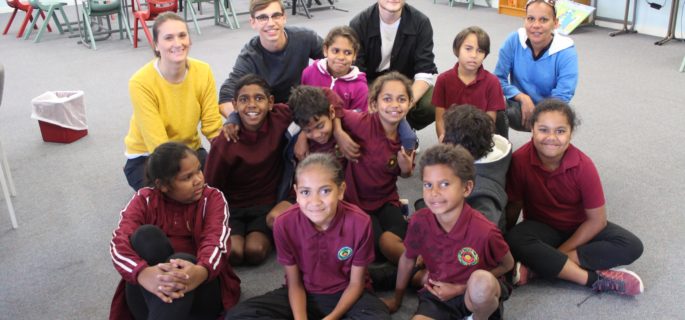 Langports Foundation – Cherbourg trip
27.06.2018
On 7th June 2018, I took a group of 9 students from the Brisbane School with me to visit the Aboriginal community of Cherbourg on behalf of the Langports Foundation.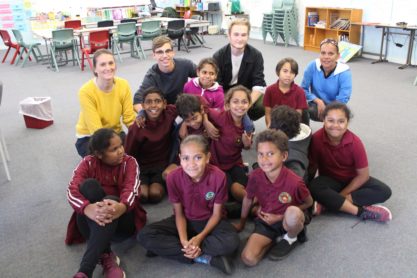 Cherbourg is a historic place of great significance to Indigenous Australians in Queensland. This is one of the settlements that Aboriginal Australians were moved to from their lands in the early 1900's. They had no choice. They were given no rights as a citizen and had to follow the rules of the Superintendent in charge. They could not freely move about within the settlement. They had to gain a paper from the Superintendent for permission to travel (even to fish at the local river) and have good reason. Aborigines were not citizens of Australia until the late 1960's even though they were the first Australians!
Nowadays, Cherbourg has become a small town with a shop, a radio station, a school, a hospital and a Museum. There is high unemployment and its residents are mostly in the low economic band of Australians. However, they are self- governing and are proud of their Aboriginal Community. Our visit to the Museum is always a highlight as the Elders are grateful for an opportunity to tell their life story.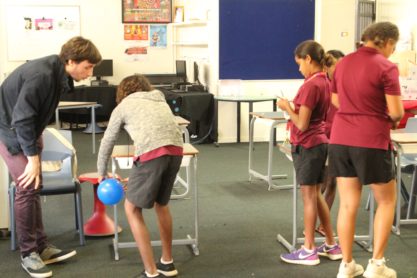 On Thursday evening, we had dinner and a chat to Elders, Warry John Stanley and his wife Grace. Then early on Friday morning, we met Bronwyn and James at the Rationshed Museum. Bronwyn showed us a short film about the history of Cherbourg and James, an Artist chatted about his history and taught us all how to paint a boomerang.
After visiting the Rationshed, we walked across the road to the school. As we walked into the schoolyard, the children were on a break and were excited to see us. "Hi, are you going to come to our class?  What's your name?  Where are you from?". It was lovely to feel so welcomed.
Each of our students were taken by the Principal into a class for the second period of the day. They had prepared a talk about their country of origin and an activity to do with the children. This was fun but challenging! We had students from Vietnam, Italy, France, Switzerland, Belgium, China, Colombia and Germany. They all had a good experience and the children were inquisitive and very happy to meet them.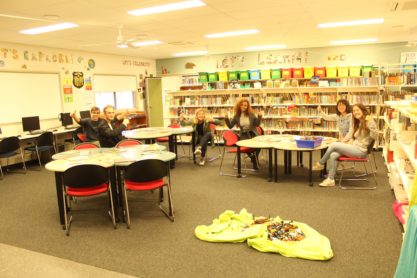 On this trip to Cherbourg, we delivered some much-needed new chairs to the Cherbourg State school library. The money to pay for these, was raised from our student parties ($1500). We were asked to bring colour to the room so we chose 12 bright red ones. The Librarian Teacher was overjoyed! We also donated some large teacher reading books.
The Langports Foundation will continue to support Cherbourg State School. On our next visit this year (late November), we will drive again, four hours north-west to deliver every child in the school a reading book for Christmas as well as end of year prizes to the highest attendees (boy and girl) in each class. Watch this space!
Susie France – The Langports Foundation Co-ordinator
Related Blogs:
At Langports, we love making a difference! – https://www.langports.com/at-langports-we-love-making-a-difference/
The Langports Foundation – https://www.langports.com/the-langports-foundation/
A trip to an Aboriginal Community in Queensland – https://www.langports.com/a-trip-to-an-aboriginal-community-in-queensland/
Trong's graduation – first student of the Langports Foundation SAYL program – https://www.langports.com/trongs-graduation-first-student-of-the-langports-foundation-sayl-program/