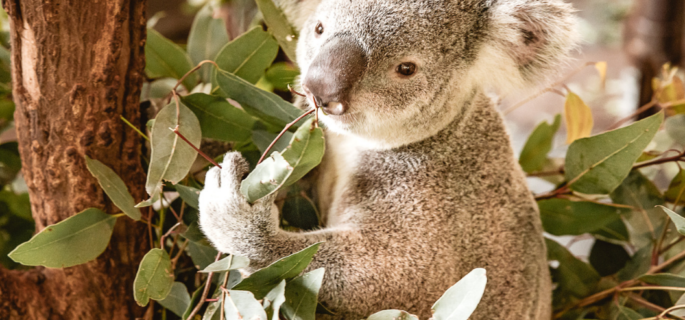 English + Volunteering – Lone Pine Koala Sanctuary
30.04.2019
Volunteering at Lone Pine Koala Sanctuary
My name is Frédérique, I'm Swiss, I'm 20 years old and I spent 2 months and a half as a volunteer at Lone Pine Koala Sanctuary.
My first day
On my first day I was really excited to start working because I've always loved animals but I was a bit nervous too, as it my first time ever as a volunteer.
However, the keeper I worked with on that day reassured me straight away.
The first week went really well, every day I had something new to do and I learned more about the sanctuary and the animals.
The keepers at Lone Pine are friendly and make you feel comfortable.
I wasn't feeling any pressure at all.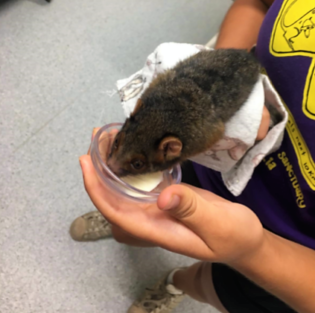 Working each day in a different section prevent us from getting bored so that was a really good thing.
I especially enjoy working in the mammals section, where you can feed the dingoes and give them a few pats.
On the job
Unfortunately, volunteering at Lone Pine doesn't mean cuddling animals all day.
The work can be physically demanding, especially during summer when it's really hot.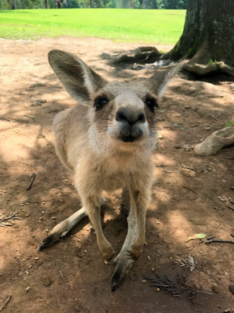 Having said that, the keepers don't make you work too hard and if you don't feel well you can just have a break.
The aim is to make us enjoy our time there. It was hard but not unbearable.
After a few weeks, I knew exactly what I had to do in every section and I was feeling really comfortable.
It doesn't mean that it was getting boring because there was always something new to discover, something I had never done before.
For example, I was lucky enough to get to feed some baby possums! There were so cute.
Did I get to cuddle a koala?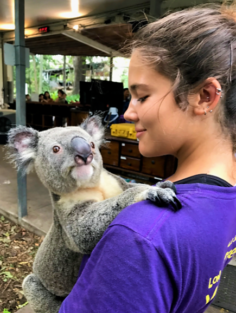 Even though it's not all about cuddling animals, you still have the opportunity to hold a koala.
I was lucky and I got to do that several times. Obviously, I wasn't going to refuse! I mean, who doesn't like holding koalas?
A job I particularly enjoyed was feeding the birds.
I felt like a real keeper when I had to gave them live crickets using tweezers.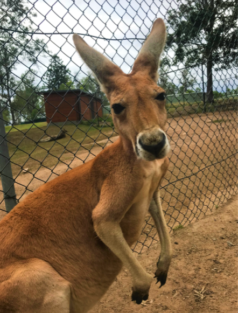 I also enjoyed monitoring the visitors in the kangaroo reserve because it meant being surrounded by a lot of kangaroos! (and some emus as well.)
A great experience
Overall, volunteering at Lone Pine was a great experience.
It gives you a real glimpse into the life of an animal keeper and it's really interesting.
I learned a lot of facts about many animals and I feel grateful for having the opportunity to work with Australian animals.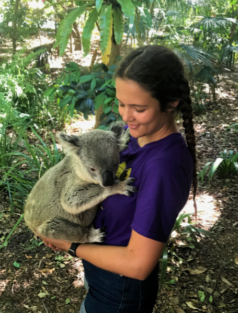 If I had the chance to do that again, I would! 
Related blog posts:
Our English+ Programs – a great chance to engage with the community!
Find more information on our English +Volunteering program below: