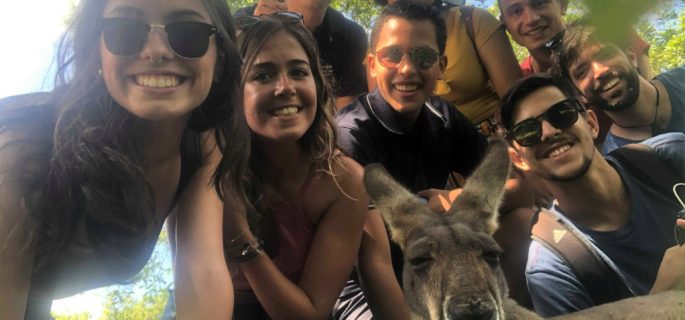 Australia Zoo
03.04.2019
Australia Zoo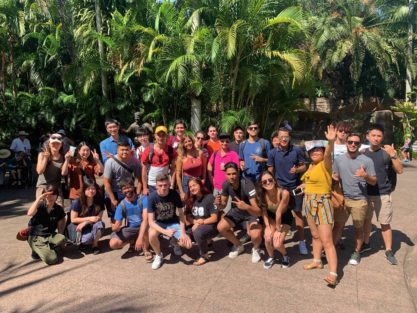 On the 23rd of March, 27 students and I attended one of our most popular activities, Australia Zoo. 
Australia Zoo is home of the crocodile hunter 'Steve Irwin'. It is located 60 minutes north of Brisbane in the Sunshine Coast.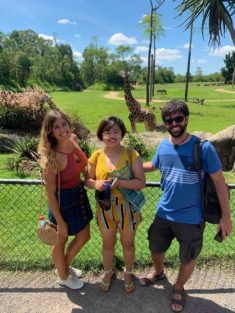 Steve Irwin's parents first opened Australia Zoo but now it has grown to be the biggest Zoo in Australia.
It hosts more than 1000 animals on 1000 acres of land.
We travelled to the Australia Zoo by train, passing through some amazing views of the Glasshouse Mountains.  
Once we arrived at the Zoo, we took a shuttle bus to 'Africa' to see the Giraffes and a new baby Rhinoceros and then walk through the wetlands and tiger temple towards the 'Crocoseum'.
The Crocoseum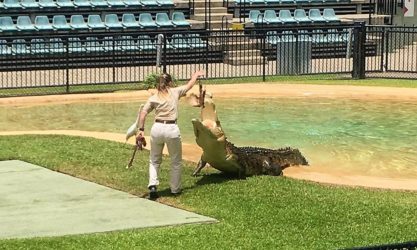 The 'Crocoseum' had some serious wildlife action. 
We watched the world-famous Wildlife Warriors show at noon, which took us on a journey to discover and learn all about the incredible world of giant snakes, and colourful, soaring birds.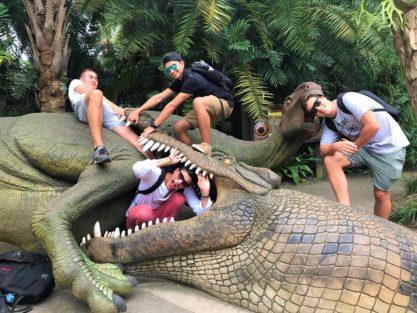 Plus, we got to see Steve Irwin's favourite animal in the entire world in action – the impressive saltwater crocodile.
After watching the midday show, we ventured off to find some more Australian Animals.
Kangaroos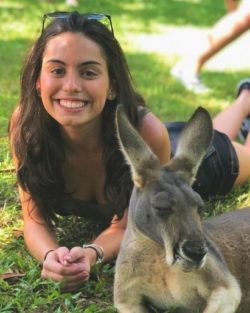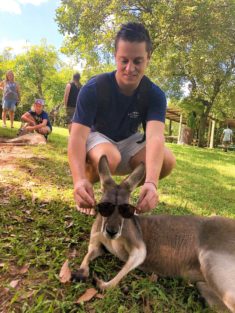 Here we could walk through the enclosure, sit, and take photos/selfies with Kangaroos and Koalas, which is an amazing experience.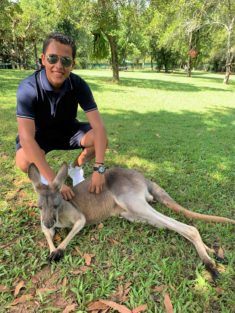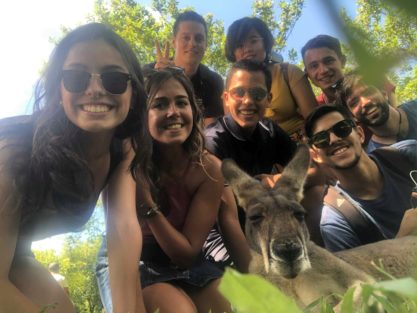 Koalas
In the afternoon, we watched the Koala show to learn all about the amazing habits of this unique and adorable species.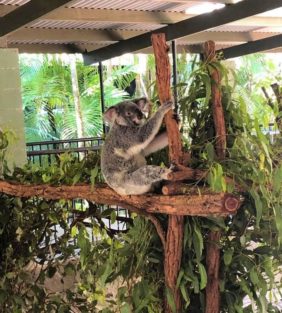 Do you know why koalas can sleep up to 20 hours a day?
Did you now they're not actually bears?!
After a big day in the Australia heat checking out all the Australian and international animals at the Australia Zoo we made our way back to Brisbane.
All in all, it was a great day and the students will have photos and memories that will last a lifetime. 
If you want to experience this activity or similar, come and talk to the Recreation and Community Engagement Officer at your school.
Cheers,
Angus (Recreation & Community Engagement Officer, Brisbane school)
More blog posts about Langports activities:
Find this month's activities here: