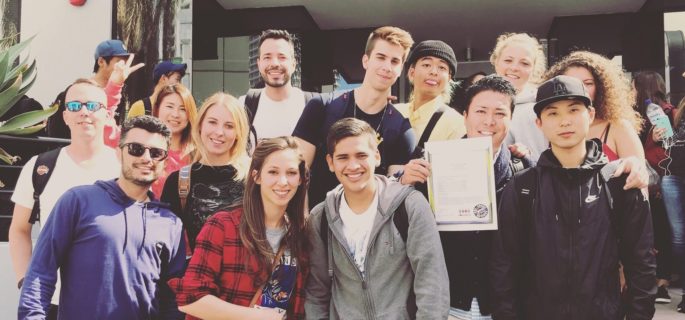 Be Yourself, Be Different
23.01.2019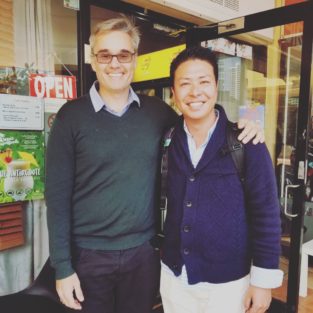 The reason I decided to study abroad was my career. I used to work in a global pharmaceutical company in Japan. The company had a rule that one needs more than 800 scores in TOEIC if one wishes for a personnel relocation. The moment was right for me to improve my English for my career development.
Why Langports?
I chose Langports because it offered the TOEIC course. I felt confident with my English as I went along from UFO to TOEIC courses. To enhance my English, I actually went back to UFO once again after TOEIC. When I got back to UFO, I realised that my English had improved a lot since my first UFO by speaking up more confidently in class than I used to.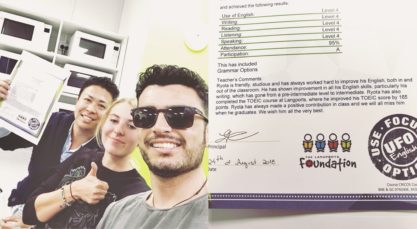 During UFO, my teacher always corrected my mistakes right away, and that is why I can feel that my speaking has improved a lot. All the teachers were so flexible and open that they answered any questions and did not make us hesitate to ask. On the other hand, during TOEIC, I studied the fundamental grammar of English. Of course, we need to learn English IN ENGLISH, so even just listening to it helped improve my listening skills a lot. By taking this course, I managed to increase my TOEIC score from 515 to 700! 
Langports taught me the importance of never stopping to learn and enjoy being different. Being back in Japan now, I got my new job in another global pharmaceutical company. Recently I attended a meeting with an Australian corporation, and felt confident running the entire business meeting in English.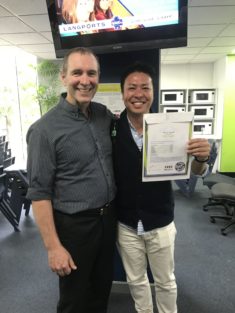 Key Takeaways
Although you may have fears and worries before you go abroad, do not worry too much because the people out there respect a lot of different identities. I urge you to go out of your comfort zone in Japan, and see the world with your own eyes. In Australia, you can meet many people eager and hungry to live with challenges, who will be a big motivator for you! Regarding English, I highly recommend you to increase this skill as much as possible before going abroad, mainly in terms of speaking. A slight difference makes your life in a foreign country much easier. For NON Working Holiday visitors, please be aware that there will be a time restriction due to the visa regulation. For instance, the Student Visa working hours will be limited compared to the Working Holiday visa.
The key to increase your English skill is how much you swallow your pride and be fearless to make mistakes. I admit that making new friends, especially from the same nationality as yours, is not a bad thing at all. It is natural that sometimes you want to speak in your mother tongue. Yet always remind yourself of the original goal and reason you came here. I believe that people who make more mistakes, failures, and embarrassments are the ones who grow considerably.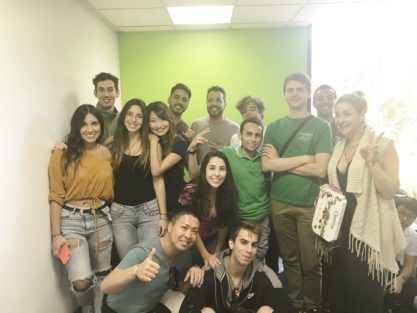 The road to success is not just one road, but infinite. You do not need to copy your parents, friends, nor the others. All you need is authenticity, consistency and a little hard work, but most importantly, be yourself and be different! Good luck with your new journey! Always remember, the sky is the limit!
Ryota Suzuki – Japan
Related Blogs:
Why You Should Challenge Yourself And Learn English Abroad
How Did My Langports Experience Help Me To Achieve My Professional Goals?