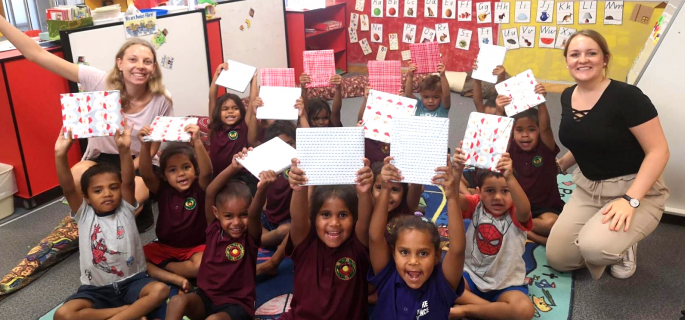 Christmas – A Time of Giving
11.12.2019
Christmas is a time of giving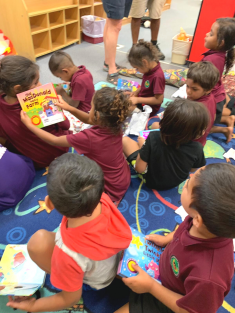 At Langports, we do not only want to provide our students with high quality English courses and an excellent student experience.
We also want to give them the chance to support important social causes, such as supporting disadvantaged children to receive high quality education.
These kind of projects are made possible by The Langports Foundation which is an integral part of Langports English Language College.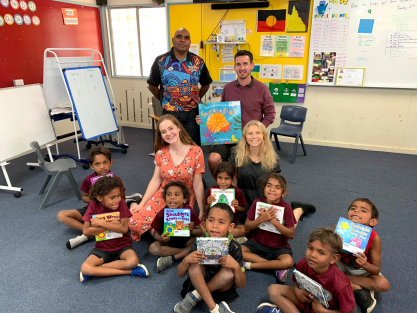 This charity aims to help disadvantaged children through education. This is made possible through the support of many fantastic sponsors, as well as our Sydney school, which donates 100% of its profits to the Foundation.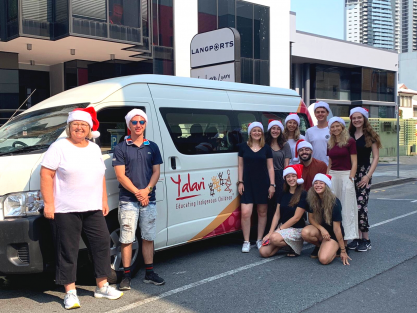 Every year, the Langports Foundation visits the Cherbourg Aboriginal community near Christmas. We spread the Christmas spirit, present gifts and prizes and spend time with the Elders in the community to learn about their history.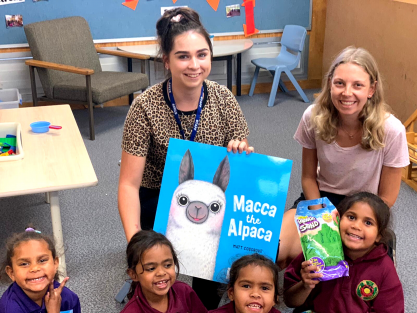 Throughout the year, our Langports students have the opportunity to support kind acts like this through fundraising efforts at student parties.
10 of our Gold Coast students decided to join our trip to Cherbourg this year. This was an experience they will never forget. 
Max from Noumea, New Caledonia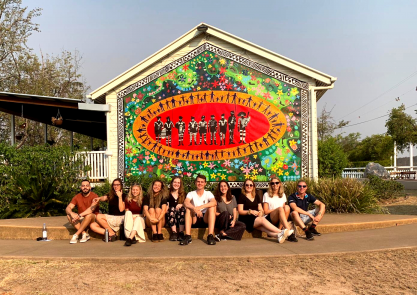 "I embarked on a journey with Langports to an Aboriginal community located in Queensland. Cherbourg was an experience that will stay engraved in my mind as well as in my heart for a long time.  This two day trip enabled us to live a unique adventure in a place charged with history, culture and tradition.
This place gave us an amazing insight into what an Aboriginal town looks like. It is inhabited by wonderful people who know that the past can't be changed, whereas the future is to be written. We had a chance to dive into the life of an Aboriginal community. We visited the Museum, met some Elders, and spent a day with the children at the local school.
I especially liked the time we spent with the children, who were interesting and interested. The way they are taught neither emphasises the Australian culture nor the Aboriginal one. Instead, they are shown how to get the best mix out of both. We talked about our own family, country and culture. We played games, did some activities, had lunch together…In short, a pure moment of sharing."
Mieke & Ina from Germany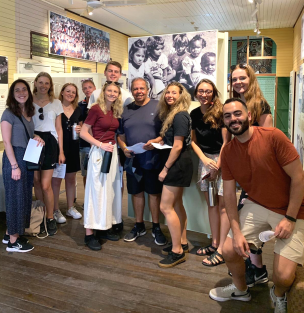 "First of all we would like to emphasise how grateful we are to have had such a unique experience.  During these two days we got various impressions of this diverse culture in Cherbourg, the life of its indigenous people and the way they deal with history. 
It was a pleasure to visit Cherbourg State School.  Even the youngest students in our Prep class (4 years old), welcomed us with open arms. They were keen to play and talk with us.  Their smiles while they opened our Christmas presents were just heart-warming.  All in all, the impression of meeting Aboriginal people unforgettable. Seeing how the appearance of the village with its small colourful houses differ from the typical touristic areas, was amazing."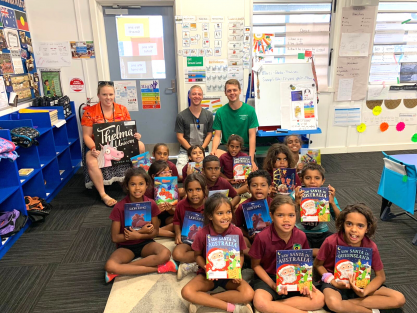 Christmas is a time of giving. We are very happy that we can give some of our students the opportunity to give back in a way that they may have not done before.
A way that includes both a fantastic social cause, such as supporting disadvantaged children through education, as well as learning about the Indigenous culture of the country they are studying in.
Related blog posts:
Indigenous Educator recognised in Australia Day Honours List
A trip to an Aboriginal Community in Queensland