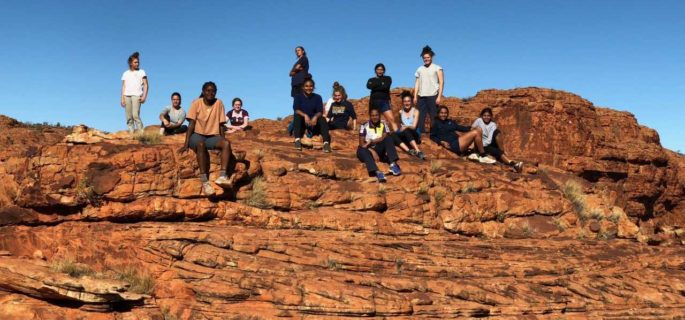 NAIDOC: BECAUSE HER, WE CAN
11.07.2018
ABOUT NAIDOC WEEK
Every year, NAIDOC Week celebrations are held across Australia in July to celebrate the history, culture and achievements of Aboriginal and Torres Strait Islander people.
NAIDOC 2018
This year, the topic is Because of her, we can, which celebrates the contributions of Aboriginal and Torres Strait Islander women, who have played and keep playing a big role in the Aboriginal community, our nation and rich history.  The main purpose is to empower and give them light trough telling their beautiful and magnificent stories. All of these women have empowered past generations and create the path for generations to come. Accordingly, we have the chance to learn in different ways about their traditional cultures, histories and achievements.
You can read the different stories of these powerful women here: 
"It's about time," Ms Rose said. "I'm so proud to say this year it will be about women and we will get recognised for what we do behind the scenes. A lot of women do things that hold our community together. (June Rose is the epitome of the contribution Aboriginal women make to their communities) 
LANGPORTS & YALARI
Anna France, Langports' Marketing Director was able to spend 1 week with some amazing Aboriginal and Torres Strait Islander girls when she volunteered for Yalari. Yalari is an organisation supported by the Langports Foundation and they support indigenous children from rural and remote communities and give them scholarships to the best schools in Australia. By studying at Langports, you are contributing to this as well.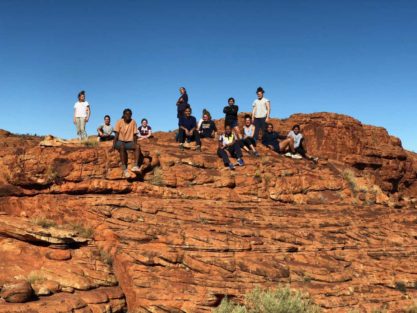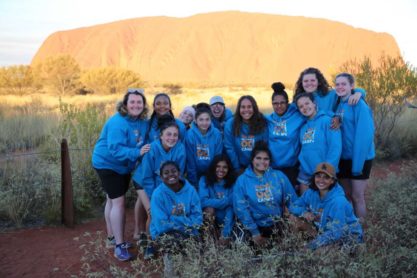 WHERE AND HOW TO CELEBRATE? 
There are a lot of ways to experience the Aboriginal Culture during NAIDOC week: going to talks, visit market stalls, watch films, or even join feasts. You can also participate in dance circles and of course, enjoy live music played by Aboriginal musicians. Activities are organised to learn how to cook amazing and delicious home-style dishes; you could even have a great lunch cooked in a traditional earth oven! In addition, it could be a good idea to attend some creative cultural activities like face and hand painting or maybe you would prefer to join the sport workshops. Overall, this week is the perfect moment to learn more about Aboriginal culture !
Whether you are in Sydney, Brisbane or the Gold Coast, you will have the opportunity to celebrate NAIDOC in your city by attending many events!
If you are in SYDNEY: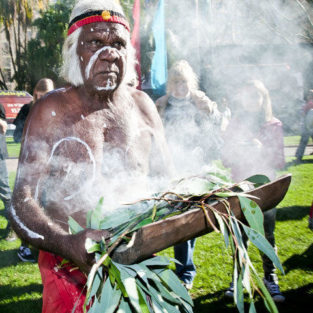 Click on the following links to check the 5 ways to celebrate NAIDOC in Sydney: 
All these events are supported by City of Sydney who describes this experience as "a free celebration of the world's longest living Aboriginal and Torres Strait Islander cultures. Enjoy food, song, art, dance and stories in the heart of the city".
If you are in BRISBANE:
Brisbane City Council also acknowledges the importance and the power of Aboriginal and Torres Strait peoples. NAIDOC week wants to commemorate, celebrate and support them with a variety of unique events held throughout the city.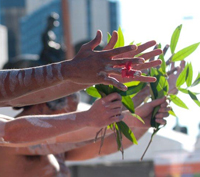 On Friday there's the Australia's biggest and best NAIDOC celebration form 9 am until 5pm at Musgrave park, with face painting, live performances and much more. Another special event, "Torres Strait Island weaving circle with Aunty Edna Billy" will be celebrated in Brisbane Square Library. You could join them and relax while you listen stories from the Torres Strait women. Or you can learn how to weave with natural fibers and perhaps, have something to take home!
On Saturday you could visit the free Urban Dreaming Exhibition from 10:00am until 12:00pm or join a movie screening: 10 Canoes from 11:00am until 12:30pm at Bracken Ridge Library.
And finally, all the weekend, you can visit the free exhibition "Because of Her we can – 2018 Naidoc" in the art Gallery "The Henderson" in South Brisbane from 7 am to 3pm.
If you would like to know more about NAIDOC in Brisbane please check the following links:
If you are on the GOLD COAST:  
The Gold Coast NAIDOC Committee is dedicated to showcasing and support Aboriginal and Torres Strait Islander culture through NAIDOC Week celebrations. The purpose is to celebrate the richness and the history of our culture celebrating with some cultural activities.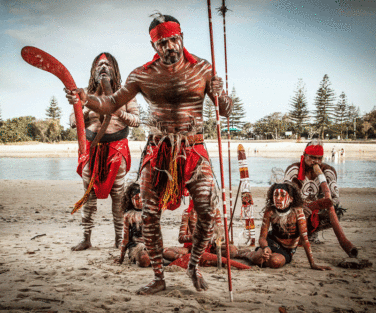 On Friday you can attend the Gold Coast Community NAIDOC Celebration Street March from 10am at Coolangatta. Gather in the new location on the Corner of Marine Parade and McLean Street Coolangatta to the left of the surf club. The march will commence at 10.10am to the New South Wales border and meet the Tweed Community March at 10.30am, then a Corroboree in Cunningham Park next to Twin Towns will follow.
The 2 main events will be held on Saturday. "Keppel Sands Walk and Family Fun Day" will include a welcome and smoking Ceremony, and also guest speakers, student awards, traditional dancers, musical entertainment, stalls, Cooberrie Park animals, sports activities for the kids, sausage sizzle and Kupa-mari. Then NAIDOC Cultural Celebration of Dancing on the Green at HOTA will take place from 2pm until 8pm. You will have the opportunity to talk with local artists and check out the market stalls before dancing under the stars at this family-friendly dance, music, and cultural event.
And finally, on Sunday there's the End of NAIDOC Celebrations Family Fun Day and Film Screening from 3pm until 7.30pm on the Amphitheatre, Bond University.
If you want to check the activities please click on the following link:
Because of her, we can!
Sandra Escudero.
Marketing Intern at Langports.
Related Blogs: