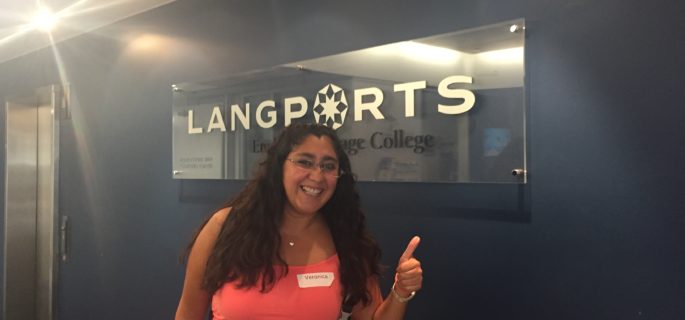 My wonderful experience with Langports
18.01.2017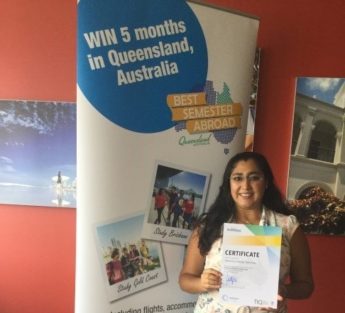 Hello! I want to talk about my experience at Langports School in Brisbane, my name is Veronica Valdez and I am Ambassador of Queensland!
How my English has been improved thanks to Langports!
I am living in Brisbane and studying at Langports for 3 months, I'm very happy because I think is the best school in the city. In this school people who study English can be 100% sure that they will learn and practice English every day. My favorite rule in the school is that once you enter is necessary to speak English only because if someone listen to you speaking in an other language all people tell you "please don´t do it". Everyone knows that is the best way to communicate with people from other countries.
I remember that when I arrived here, I didn't speak English, I understood because it was difficult for me to speak, now I improve my understanding and I can express my ideas. In this moment, it is the best experience in my life because in Mexico I always studied English but I never did a practice, but now here in Brisbane I have to speak English all the time. I love my school because I have seen results in a short time and now I have already move to a Pre-Intermediate level and I feel very happy.
I love my classes because every day in the morning they start according to the level you are, after that you change classes with four different options: listening, writing, reading, and speaking, and each one is taken per day. And always there is an options class that depends of what you need to improve in your level. When I arrived here I started in Elementary and now I am in Vocabulary! 
My friends and teachers at Langports!
At lunch time you can warm your food and eat, the school has a big lunch room and I love it because you spend time with your friends, laughing and talking more about different things about our countries and cultures.
If you don't come to the school with your food then you can go out and buy different kinds of food because outside are a lot of restaurants.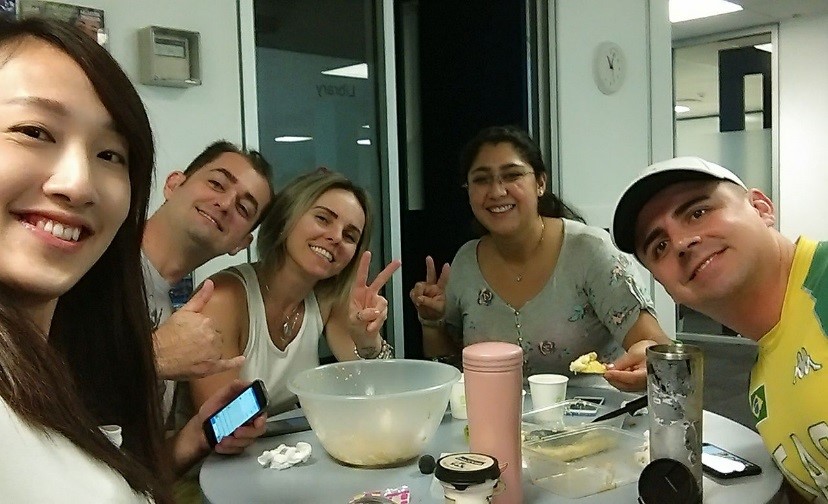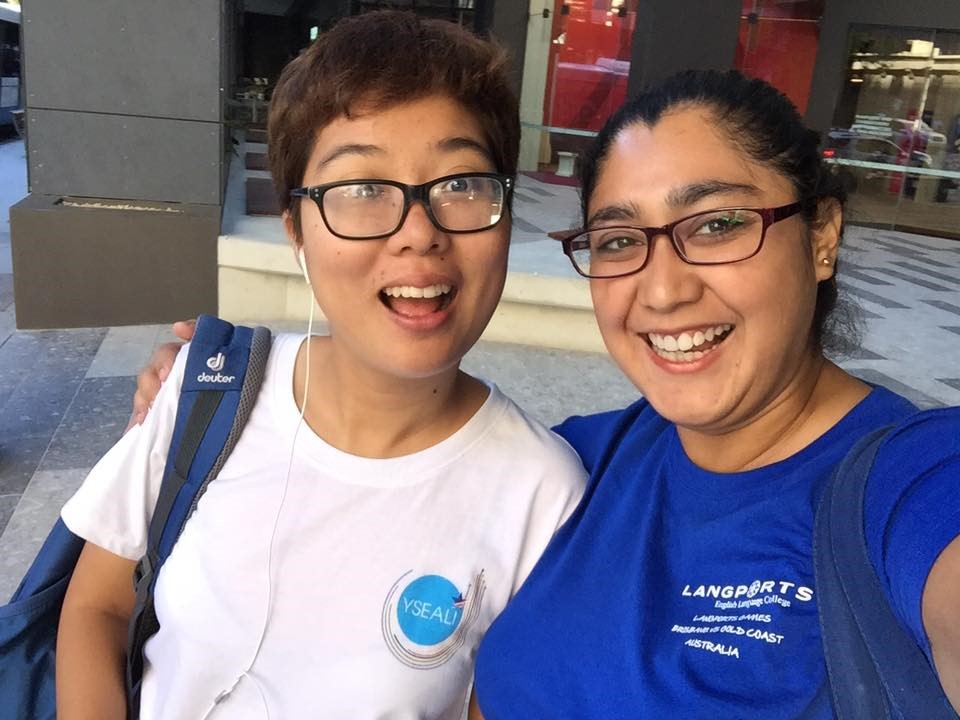 My teachers are very special with me, each one has their own teaching techniques and I like it because their pronunciations are different and you can sharpen your ears and understand other people with other accents as well.
Teachers give their classes and they help you when you have a doubt, sometimes we practice English with games, we talk with classmates of others levels and work with the material that the school gave us, everything is included in our course.
If you have bad pronunciation they correct you but in a way that makes that you feel good because people know you're there to learn.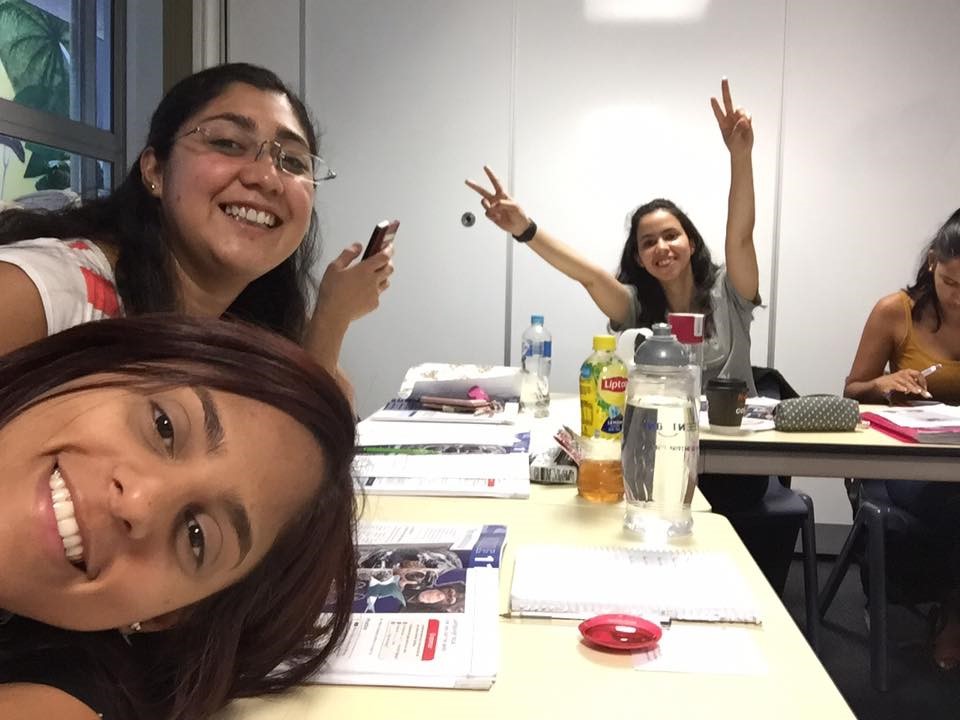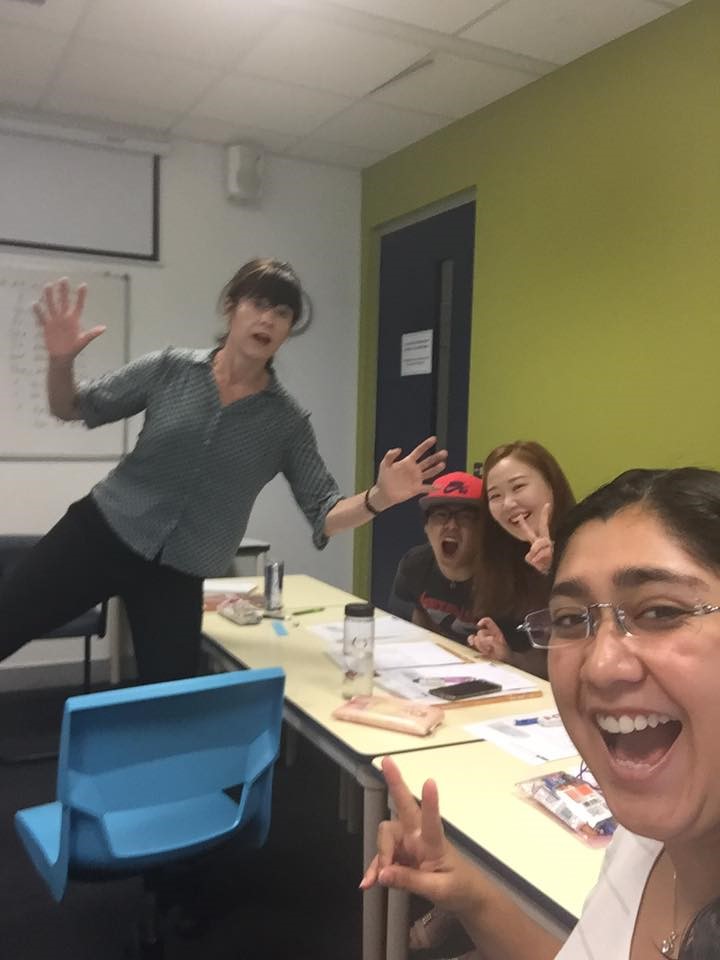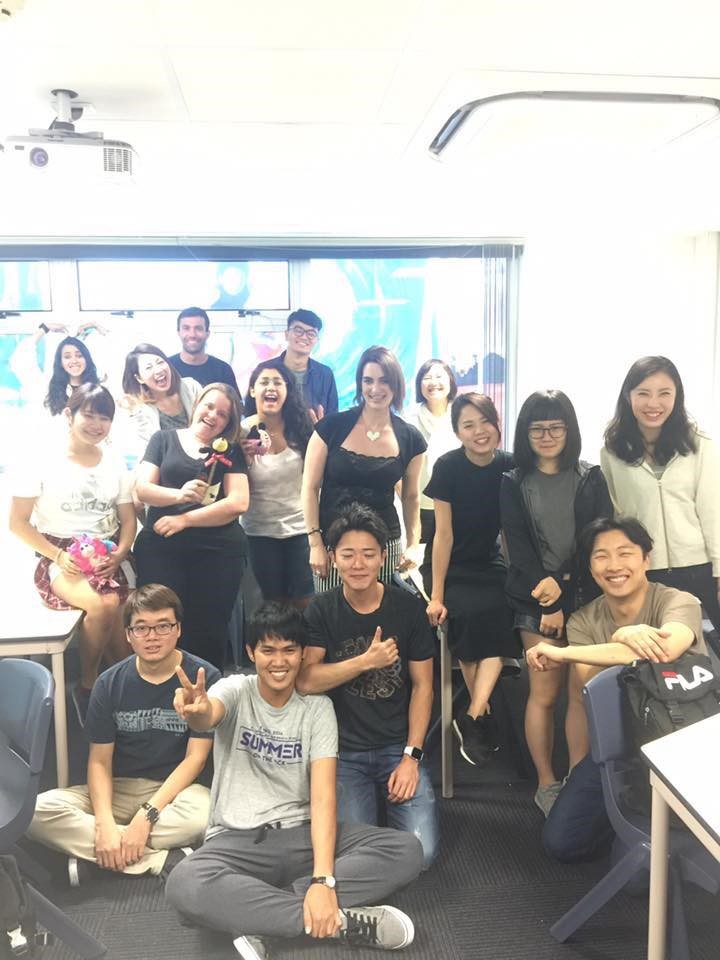 My experience with the Langports activities!
Every week in Langports there is a new schedule with many activities which allows you to be together more with your friends in and outside to the school, or if you prefer you can meet new people. Some activities are free and others you have to pay if necessary.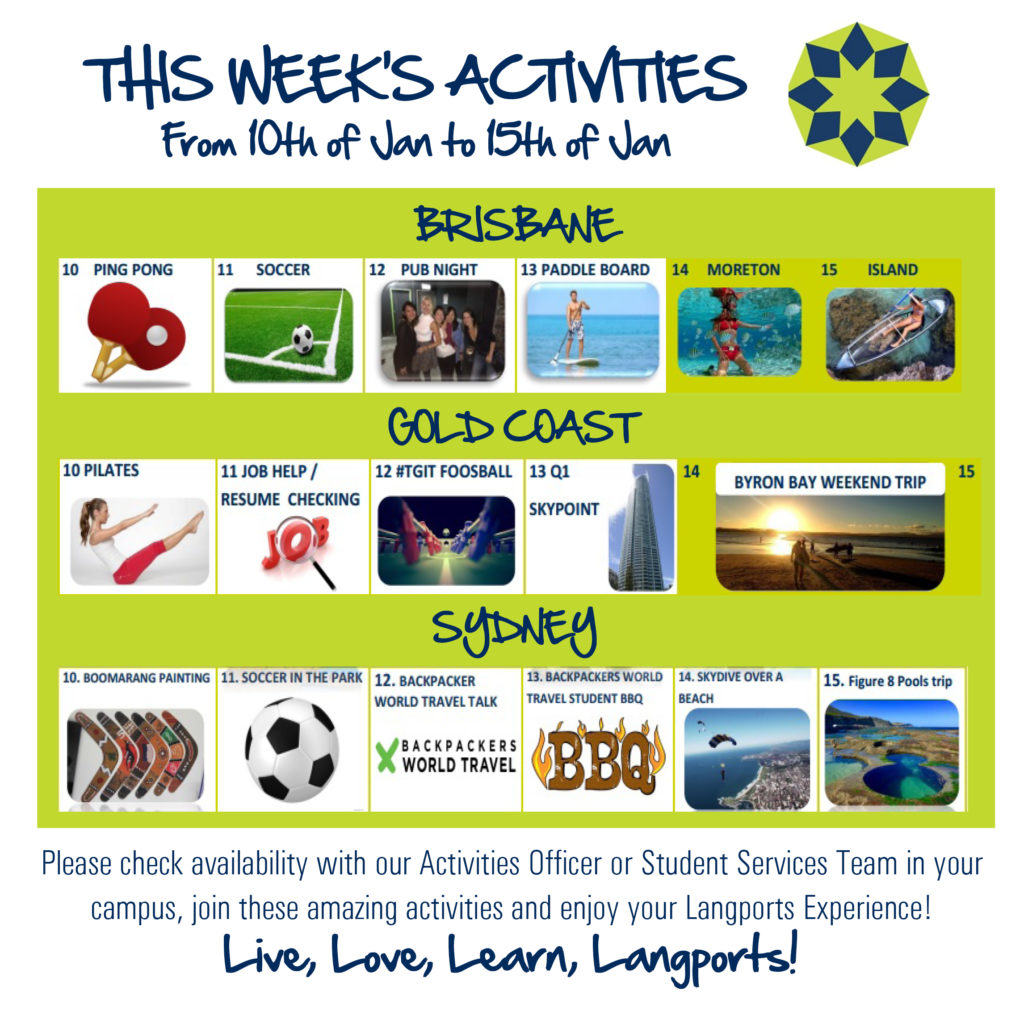 I attended the Langports games where we played against the Gold Coast Langports School, for this games, I registered to play Volleyball, but also you could sign up down for cheerleader or to play basketball, women´s or men´s soccer, rugby, pin-pong, etc. Gold Coast was the winner, but at the end we had an incredible day.
We had an international food day where all the students took typical food from their countries to share with all people of the school. I prepared a Mexican snack called "Nachos" which was a big success because all people wanted to taste them, after that I ate different dishes of food, desserts and typical drinks.
For the last you can meet and talk, play pin-pong or advance your tasks with your friends, but the most important is that you can improve your English in every time and every moment.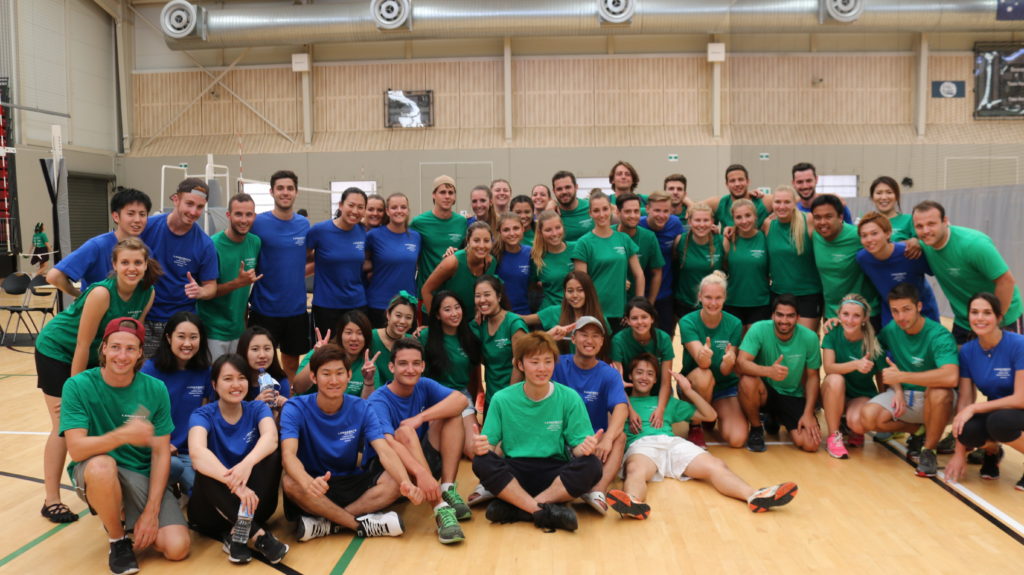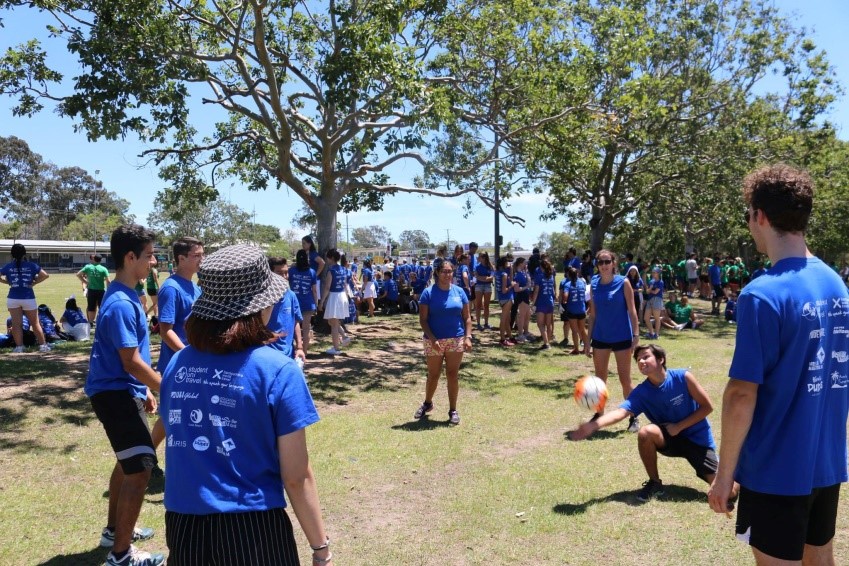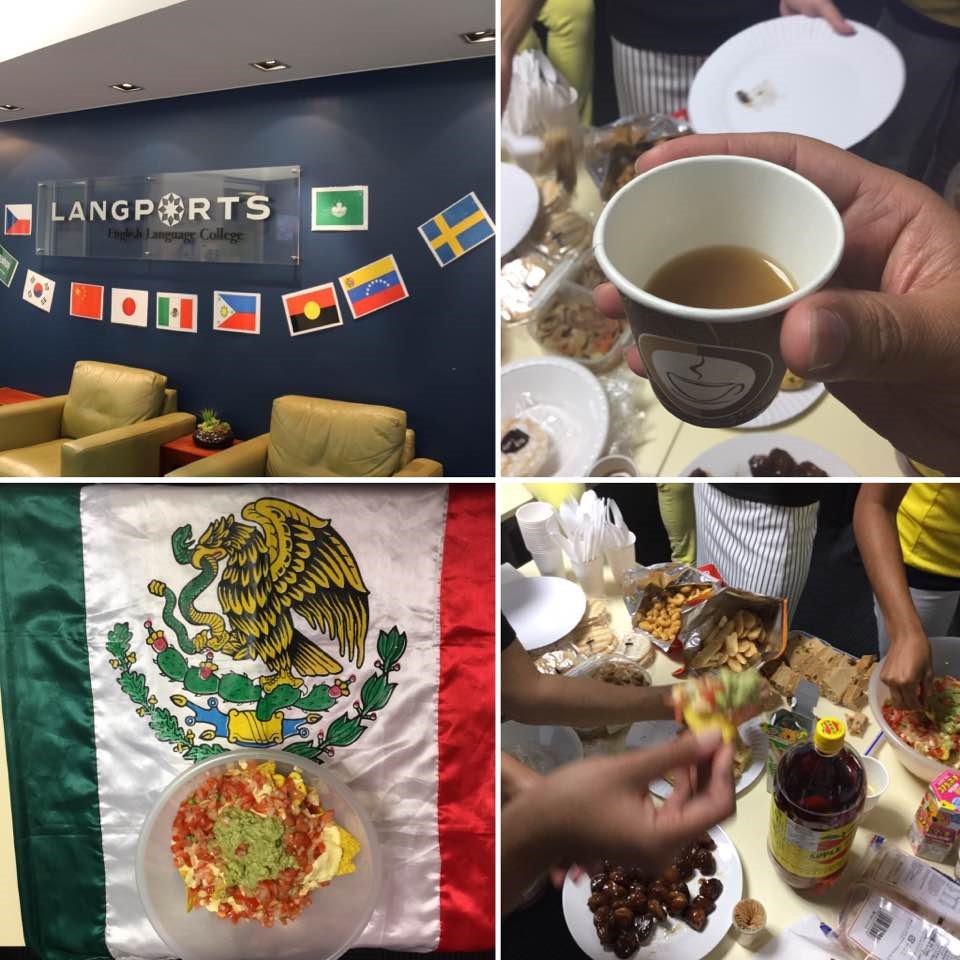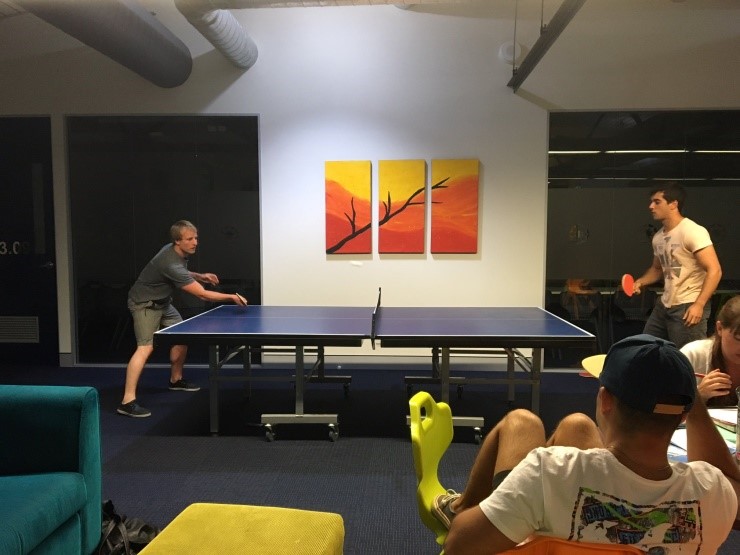 For those who want to have a wonderful experience and learn English I highly recommend to come to Australia and choose Langports, it is an incredible school!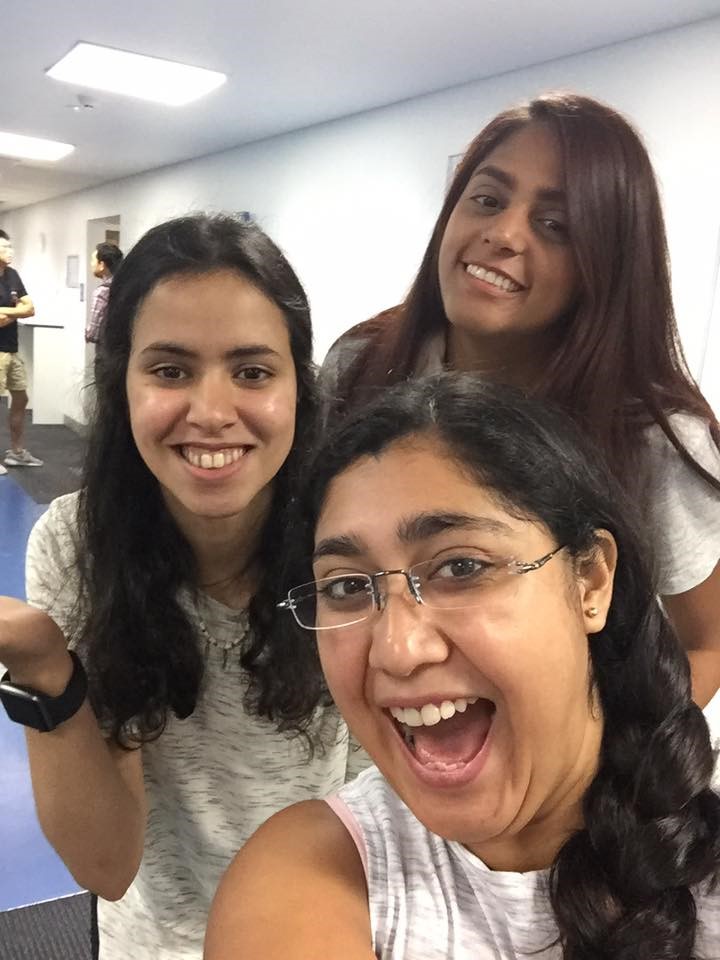 Thank you
Veronica Valdez
Other student stories:
"Langports becomes your second home" : https://www.langports.com/langports-becomes-your-second-home/
"My Langports' experience" : https://www.langports.com/my-langports-experience/
"My experience as a Demi pair student in Langports" : https://www.langports.com/my-experience-as-a-demi-pair-student-in-langports/