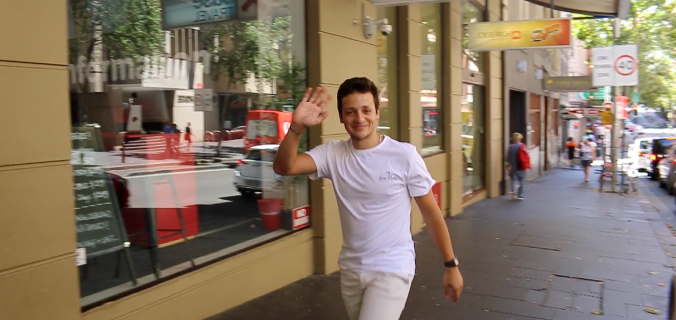 Study English + Internship in Sydney
12.03.2019
Benoit's Internship at Base Sydney
Benoit from France shares his experience with our English + Internship Program. He studied in Brisbane and completed his 8 week internship in Finance at Base Backpackers in Sydney.
Current Internship Opportunities
Langports currently has multiple opportunities for internships in Sydney!
At present, we have companies seeking interns in the following industries over the coming few months:
Tourism & Hospitality (minimmu 4 weeks)
General Administration (minimum 4 weeks)
Event Management (minimum 8 weeks)
Event Styling and Floristry (minimum 8 weeks)
Finance (minimum 8 weeks.preferred 12)
In addition to that, we have companies looking at filling positions in:
Graphic/Web design
Marketing
Katie's Experience as Internship Host
Katie, General Manager at Base Backpackers is one of our internship providers in Sydney. Below, she shares her experience with Langports' students, how they are able to support the business and what they can take away from their internship experience.
Valuable Benefits
Langports' English + Internship Program has been specifically designed to help students:
Increase the value of their English classes by using their new English skills in a workplace environment
Develop their employment skills
Learn the cultural norms of an Australian business
Become more confident with their English and professional skills
Differentiate themselves in the job market
Obtain relevant career experience to benefit their career in Australia or at home
Potentially obtain a work reference from an Australian company
English + Internship Program
For more information, view and download our English + Internship Program brochure here.
Students can easily switch between campuses
Moreover, students can study in one location and do an internship at another location. This is a great means of travelling through Australia while studying English and gaining work experience.
More Internship Testimonials
Related blog posts:
Our English+ Programs – a great chance to engage with the community!
Internship at Langports – A precious experience in my life
From internship to real job in Australia
My Experience as an English + Internship Student