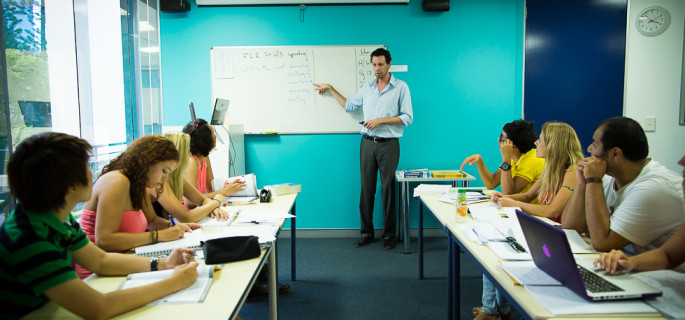 My Experience as an English + Internship Student
11.12.2015
English + Internship Program

My name is Matteo Gory from Italy and I did the English + Internship program.
Langports improved my writing, listening and speaking skills as well. I feel myself much more confident speaking in English now and I have to thank my professor Reinhard for that although I just studied at Langports for one month.
First of all, what I like the most was the international environment, my classmates and my professor. Secondly, I like the structure of my course EAP, the rigidity of the school timetable and the whole Langports staff.
My internship regards the marketing field but not only that. My tasks were: the creation of a new website, to be in touch with the web designer and the web developer as well; to make advertisement and web marketing on the social network; to manage Facebook, Twitter and Linkedin; to be part of meetings whit costumers.
l had always dreamed of an experience in Australia and to get an internship over there was a part of my professional project.
Speaking in English 24/7 make you feel more confident! 
The team was made of 5 people and they were always kind and friendly with me. For any questions, my boss was there helping and showing me what l had to do. l think there are a lot of benefits to do an internship. I mean, first of all it's an international experience and only for that you can open your mind much more and to be in touch with different cultures.
I was working in an international environment where speaking in English it was a MUST. My boss spoke the fastest aussie-english l have never heard so for me everyday was a challenge and a pleasure to go in the office.
It is a way to increase my skills and knowledge.