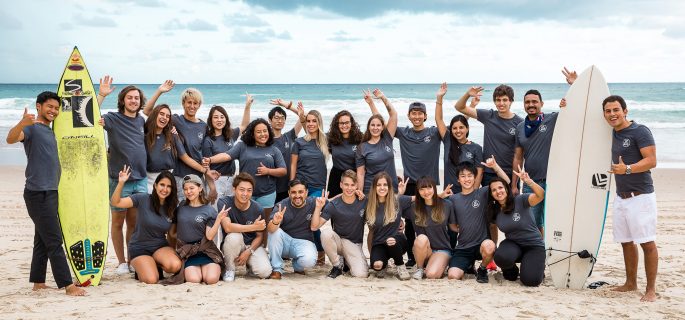 Highlights of 2019
04.12.2019
As 2019 is coming to an end, we would like to reflect on some of the Highlights of this year!
1. Welcoming Teen groups from Japan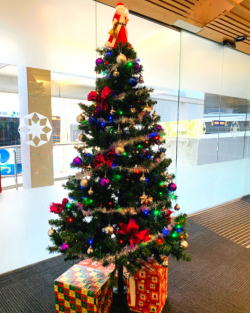 During the 2018 Christmas and New Year period Langports Brisbane was host to 81 students and 9 Tour Leaders from 5 different High School groups in Japan. For many of them, this was their first trip anywhere overseas! Having a hot Christmas gave host families the chance to share a typical Aussie Christmas with their students. A number of students commented that it was an experience that they would never forget. 
2. Platinum Program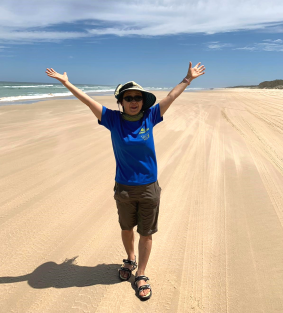 After the success and fabulous feedback from last year's intake, we ran our unique Platinum Program for the second time early this year! The Platinum Program is specifically designed for mature students who wish to experience studying English whilst spending time discovering Australia and learning more about the country's culture! 
This high quality program is dedicated to 40+ students that want to maximise their time in Australia by combining English study, Australian culture and activities. Our next intake will start in a couple of weeks and we couldn't be more excited!
3. Welcoming and saying goodbye to SAYL scholarship recipients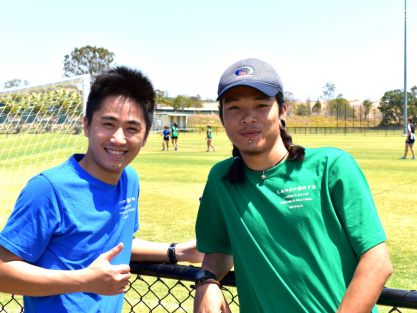 End of January we celebrated the graduation of our SAYL scholarship recipient Tai! Tai is our second SAYL scholarship recipient from the Blue Dragon Children's Foundation in Vietnam. He received the opportunity to study English at Langports Brisbane for one year. We call this the 'Study Abroad Year at Langports'. It is made possible by the Langports Foundation. 
In February, we welcomed this year's SAYL scholarship recipients Quy and Trong. Both have had such a fantastic time so far studying at Langports Brisbane and Gold Coast. They have adapted well to life in Australia and at Langports and have made beautiful experiences and friendships! 
4. Vivid Sydney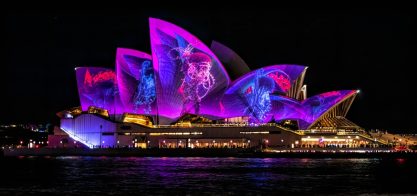 Throughout May and June every year, Sydney is transformed by the amazing music and light sculptures of Vivid Sydney. This is always a prime time to be studying in Sydney. 
This annual 23-day festival of light, music and ideas is one of the most captivating events in the world.. It includes mesmerizing outdoor light installations and projections, a cutting-edge contemporary music program, and many of the world's most important creative industry forums.
5. Langports Cup May & October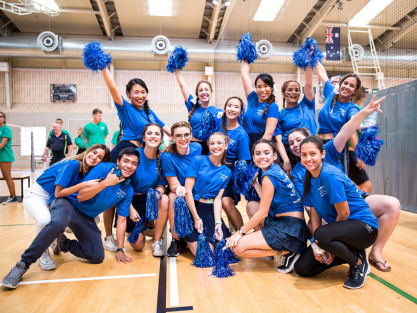 Twice a year, the rivalry between our Brisbane and Gold Coast schools is intensified on a day of competition, excitement and cultural exchange – The Langports Queensland Cup!  Both schools compete in 6 different sports and finish with a cheerleading competition.
The Brisbane team managed to defend the Cup in May, whereas the Gold Coast team took the win in October! We love to celebrate this special day of multiculturalism, sportsmanship and to show what it means to study abroad and be a part of the Langports Family!
6. New Online Course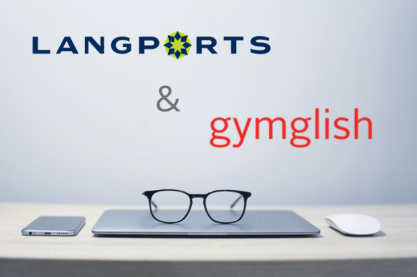 Students asked – we listened! In August we partnered with Gymglish to offer daily online English lessons. The short and personalised lessons make e-learning as fun as possible!
Through Langports, students get one month of free lessons and a certificate of completion! Find the course on our website. You can even download the app for iOS or Android and complete your lessons at any time and location you like! 
7. New Evening Course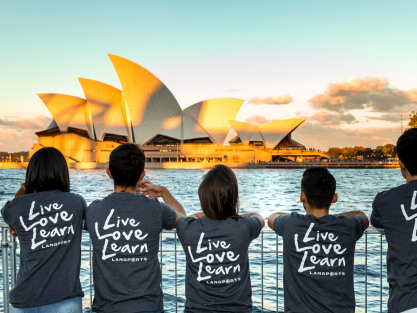 Another absolute highlight of this year was the launch of our first IELTS Flexi Evening course at Langports Sydney! This unique exam-preparation course is perfect for students wanting to improve their IELTS score for migration purposes or to enter their preferred higher education institution!
Students are able to focus on the exact parts of the exams they would like to improve. From 5 to 9.30 pm, students will prepare exam strategies and learn the 4 key elements of the exam.
8. English Study Tours Gold Coast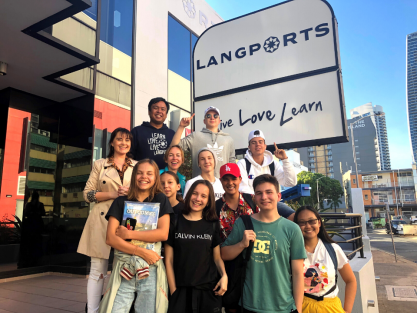 We have been hosting study tours in Brisbane, Gold Coast and Sydney for over 30 years but we had an especially busy 3-month period this year! From July to September, we were lucky enough to have welcomed 7 different study tour groups from Russia and Japan to our Gold Coast school.
The group size ranged from 9 to 19 students and the groups stayed between 1 and 5 weeks and had the  amazing opportunity to integrate with their fellow students in their morning classes and joined a series of activities that highlight what the Gold Coast has to offer.
9. Anna France became CEO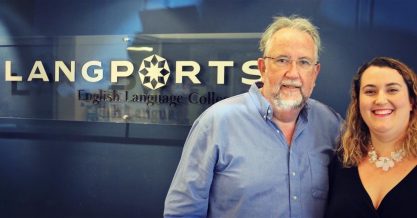 We were very happy to share that Anna France had been appointed as our new CEO. Anna took over the role from her father John France, who is also the Founder of Langports.
We are proud to be an Australian Family business and that our passion for providing education to international students lasts through generations. Anna has been working at Langports in various roles since early 2005, with her most recent role as Managing Director.
10. Success stories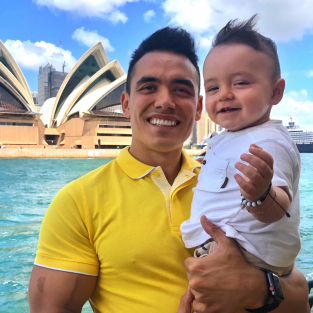 Throughout the entire year we continuously celebrate the successes of our students! This is what Langports is all about – helping our wonderful students achieve the goals they have set for themselves while having a time that they will never forget!  
Some of our recent success stories featured Yuka from Japan, Florian from Switzerland, Manuela from Colombia and Kaue from Brazil !