Kaue's Success Story
27.03.2019
My Success Story 
My name is Kaue, 26, Brazilian Mechanical Engineer who studied at Langports in Sydney in 2016.
First of all, I would like to thank the entire Langports team for helping me out in the beginning. Without the excellent service and teachers of Langports I would have not been able to have anything I've achieved in Australia.
I am a huge fan of Langports and I've been recommending it to many friends from Brazil.
I joined Langports in 2016 at the pre-intermediate level (3). At that period of time, my goal was getting 6.5 points in IELTS Academic to study a Masters Degree.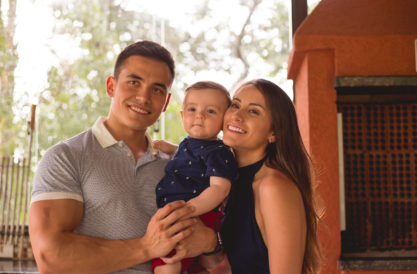 In the meantime, I've got to know Dayana, a Colombian woman who was studying in the school with me and we started dating (I've got to know her during my first class of Langports with Daniel).
After 6 months and a lot of IELTS preparation classes with Stella, I completed the IELTS test. I got the points needed (6.5) to join the University and started to do a Masters of Project Management.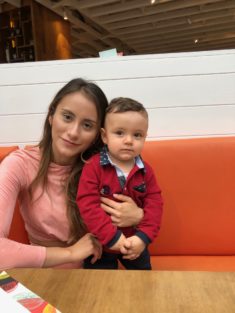 In parallel, Dayana also got the required IELTS points to start her Bachelor Degree of Fashion Design at Billy Blue University (https://www.billyblue.edu.au/).
Two years later, the scenario has changed a LOT:
I've graduated with the Masters of Project Management on Aug/2018
I've got a full time position at Boral as a Senior Supply Chain Analyst just before the graduation. The job role is a mix of project management and process improvement, which are both passions of mine.
Boral is an Australian Multinational company which operates in Asia and America. It supplies construction materials such as concrete, cement, aggregates and many others. The company has been working on major projects in Australia such as North Connex, West Connext. (It also supplied all the materials to build the famous Opera House and Harbour Bridge).  https://www.boral.com.au/
Dayana is currently on her last year of the Fashion Designer Bachelor and will be graduating at the end of this year.
Myself and Dayana have got a baby together, whose name is Alan and is already 1 year old. Although it was never planned, Alan is the best thing that ever happened to us.
I got 86/90 on PTE and finally applied to the PR through the Mechanical Engineering Degree (Skilled visa 189 & 190).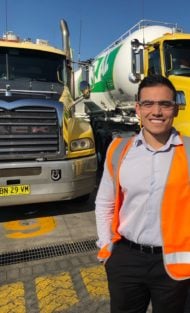 During the past 2 years I worked at ICC Sydney located in Darling Harbour.
During these years I automated a lot of business processes within different departments.
Once I left to join Boral, the IT department of ICC could not afford to support the tools and automation developed.
As a result, apart from my full time job at Boral, I am also a Process Improvement Consultant at ICC Sydney.
Life in Australia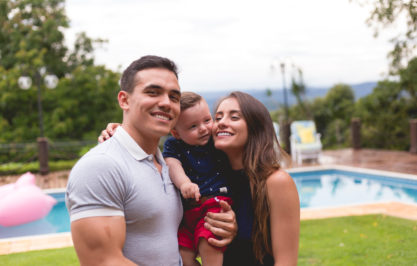 Life in Australia has been an amazing journey, full of experiences and challenges.
I have never planned to achieve so much within 3 years, but Langports gave me the language foundation to chase my dreams.
I've accomplished a dream of working in Australia for a big company in my field and I've got a multinational family as an "extra".
Both of them started in Langports, literally in the classroom. This is why I am so grateful for being part of this school.
RELATED BLOG POSTS:
How did my Langports experience help me to achieve my professional goals?