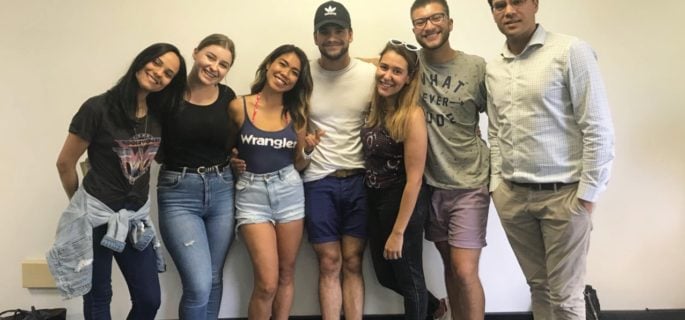 Why I decided to come study at Langports again!
05.09.2018

"Nowadays, English is crucial in the world. If you can speak English, you can communicate with many people from different countries. I really like to talk with people, so I thought I need to study English and I'd like to use English for my future career as well. So I decided to study at Langports!
I'd studied at Langports when I was a teenager. It was such a great experience for me, so I came back here to study English for 8 months. I used to study at Langports Brisbane for 6 months and I moved to the Gold Coast to take a course of Cambridge FCE. When I arrived in Australia, I started to study from Level 3 of UFO then Level 4, PET, TOEIC, Level5 and Cambridge Flexi. I was struggling with English at first, but when I learnt in the TOEIC course made me improve by far. I took many courses during the 6 months, and its actually all connected to the English that I can speak now. Everything was beneficial for me.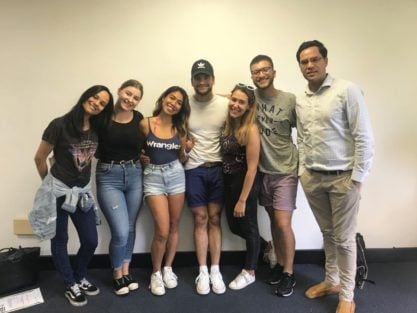 Teachers at Langports are not only helpful, but also they always motivate me to study English. I planned my study schedule with them and how I can improve my English and which courses I should take. Sometimes, it was a bit challenging for me but I realized it was really useful in the end. Setting my own goals helped me get where am I now. If you have some problems with English or your life here, I'm sure that they are going to help you and give useful advice.
I also enjoyed the school activities a lot! Studying English is crucial but I'd like to say the school activities which have taken part in are so interesting that I enjoyed a lot. Also, the accommodation system of Langports was useful for me which I used when I arrived in Australia. Although I moved to a new apartment after that, they also offered me some advice.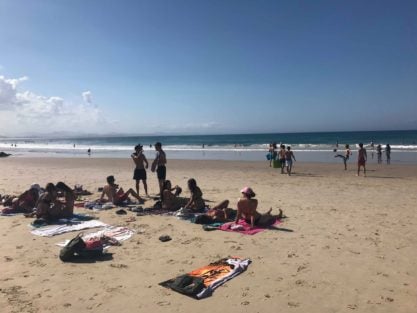 The most memorable experience at Langports for me was the trip to Byron Bay with the school activity. I really enjoyed everything with my friends and I met new friends too. We had a great party there and I'd like to say that Byron Bay has become one of my favourite cities in Australia since then. Also I went to many weekend trips with school friends which I cannot forget.
Studying in Australia is one of the most beautiful experience in my life. I have great friends in the world now. I'm going to visit them one day.
I definitely recommend that you come to study at Langports If you have chance. It was a wonderful decision to study at Langports where I could meet many amazing friends from different countries and share everything together!"
Related Blogs: