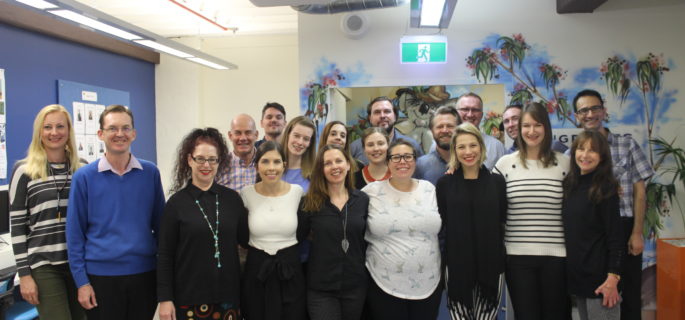 Why not study English with these amazing teachers at Langports Sydney?
30.08.2017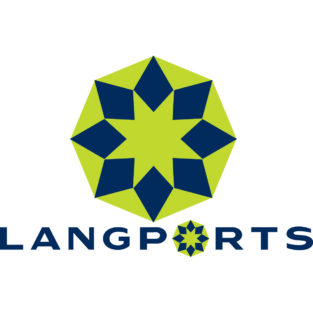 Hello from the Marketing team at Langports! Today, we would like to share with you the profiles of some of our amazing Sydney's teachers and their experiences at Langports!
                                                                                                                                                                         Adam Jones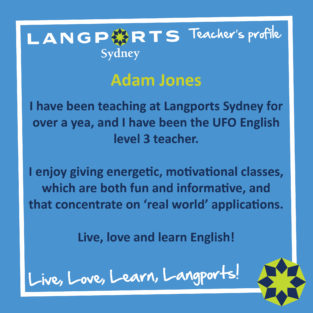 I have been teaching at Langports Sydney for over a year, and I have been the UFO English level 3 teacher. I enjoy giving energetic, motivational classes, which are both fun and informative… See more!
Gregory Byrnes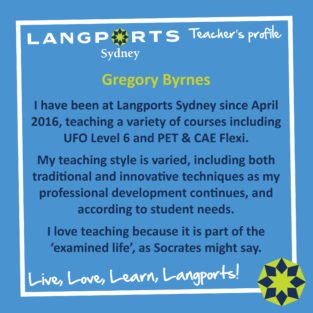 My teaching style is varied, including both traditional and innovative techniques as my professional development continues, and according to student needs. I love teaching because…. See more!
Stella Sun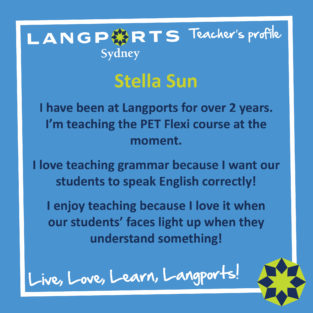 I have been at Langports for over 2years. I'm teaching the PET Flexi course at the moment. . I love teaching grammar because I want our students to speak English correctly! I enjoy teaching because…See more!
 Mira Irvine
I've been working at Langports Sydney since September 2015. Since I've been at Langports, I've taught UFO, IELTS, FCE Flexi and both Cambridge Courses of FCE and CAE which I'm currently teaching….See more!
Narelle Brownlie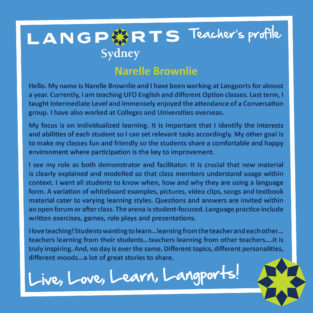 Hello. My name is Narelle Brownlie and I have been working at Langports for almost a year. Currently, I am teaching UFO English and different Option classes….See more!
Sarah Watts
I love noisy classes; conversation, lots of questions, and students moving around are my favorite things to see. I love learning from my students and…See more!
                                                  Neeka Babar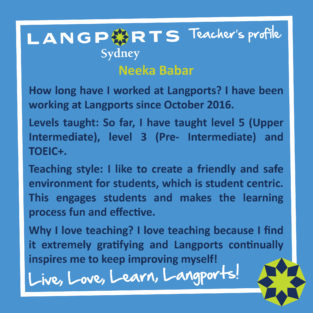 Why I love teaching? I love teaching because I find it extremely gratifying and Langports continually inspires me to keep improving… See more!
                                                                                                                                                   Michele Walters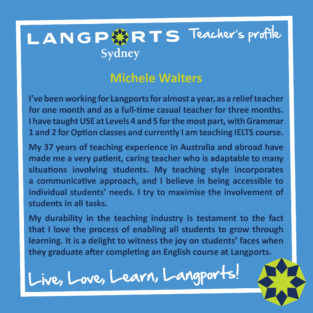 My 37 years of teaching experience in Australia and abroad have made me a very patient, caring teacher who is adaptable to many situations involving students. My teaching style incorporates…See more!
                                                    Dilly Rusca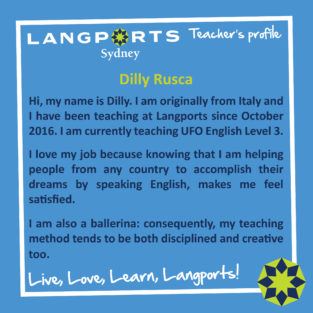 Hi, my name is Dilly. I am originally from Italy and I have been teaching at Langports since October 2016. I am currently teaching UFO English Level 3….  See more!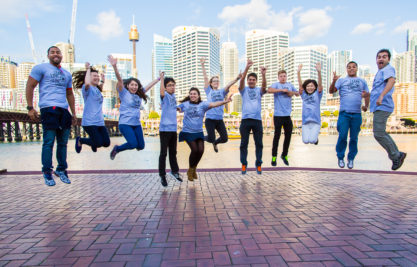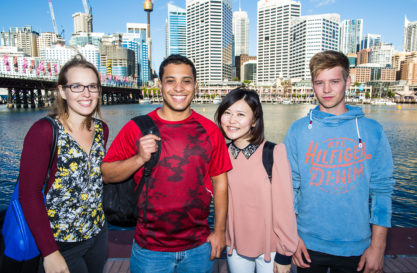 Thank you! Langports Marketing team
Read other blogs written by our Langports Sydney's staff
If you are interested in studying English at Langports, don't hesitate to contact us at info@langports.com or check our website for more information! https://www.langports.com/