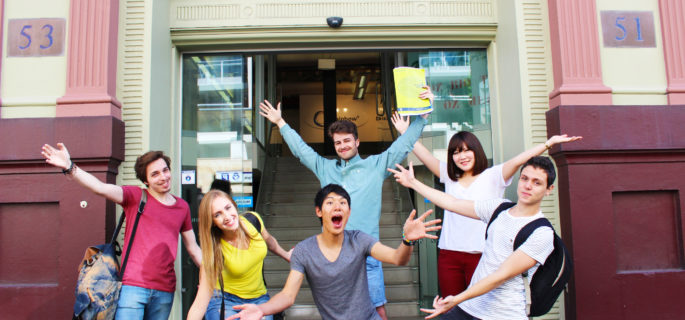 What English courses are available at Langports?
19.04.2017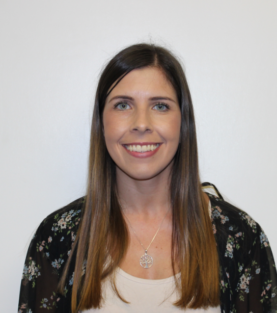 Hello everyone! I'm Danni, the Assistant Director of Studies at Langports Sydney.
Whether you are a current student or a prospective student looking for a great English school, I want to share some information about the many courses we can offer you at Langports.
You probably already know about our excellent UFO (Use, Focus, Option) program. UFO is unique, because it allows you to improve your different skills at your own pace. We understand at Langports that your speaking skills might be stronger than your listening skills, or you might find writing more challenging than reading, for example. You also have the opportunity to choose an afternoon Option class to enhance your learning.
Although there are many benefits to UFO, you may reach a point in your enrollment when you want to consider other courses. This might be because you want to go to university and need a certificate to prove your English level. Maybe you want to find a job and stay longer in Australia. There are many courses available at Langports to help you achieve your personal goals. Students often ask, 'Which course is the best?', but what is right for one student may not be the perfect course for you. Please read on to find out more ☺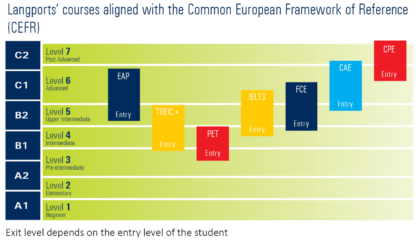 IELTS

IELTS, or the International English Language Testing System, is an examination you can do to get a certificate showing your English level, which is assessed using a Band Score system. This means you cannot fail the IELTS test – you will be awarded a Band from 1-9.
Band 1 shows a basic level of English and Band 9 shows a very high level of English, similar to that of a native speaker. You also have the option to do General or Academic IELTS. Universities and colleges usually ask for Academic because of the type of reading and writing you will need to do as part of your course. For a visa or finding a job, General may be acceptable.
Our IELTS courses are 5 weeks in length and focus on Academic IELTS, but your teacher can give you additional material to prepare for the General test if required.
If you do decide to take the IELTS test, you can book and pay for your it yourself online.
https://www.ielts.org/book-a-test/find-a-test-location/location-list/Australia/tv
Cambridge
Cambridge examinations and courses are also very popular. There are different levels of Cambridge assessment – Key (A2), Preliminary (B1), First (B2), Advanced (C1), and Proficiency (C2). The exam you need to take depends on your goal and your level when you start the course. Sometimes people do First Cambridge and then progress to Cambridge Advanced. To pass a Cambridge exam, you need to obtain 60% in the test, so it is important to have an appropriate English level before you start preparing for the exam.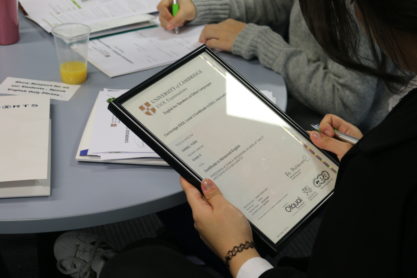 1. Closed Courses
'Closed course' means that courses start on a specific date, and students must stay in the class for the duration of the course, as well as doing the exam at the end. We have First Cambridge, Cambridge Advanced, and Cambridge Proficiency level closed courses.
We also ask students to participate in a Cambridge retreat – which gives you a fantastic opportunity to meet your classmates and bond before what is both a very challenging and rewarding course! Cambridge courses run for between 10 and 12 weeks.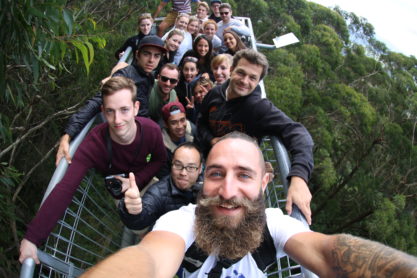 As Langports is an official Cambridge test centre, you have the opportunity to sit in the familiar classroom and compete the test in a comfy environment.

2. Flexi Courses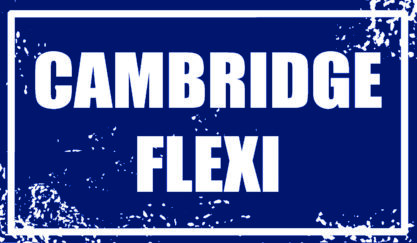 We understand that not all students want to do an English exam, and that the closed course start dates might not fit in with your enrollment. That's why we also have 'Flexi' or flexible courses. This means that if you have the right level, you can start in a Flexi class any Monday. We have Preliminary English Flexi, Cambridge First Flexi and Cambridge Advanced Flexi. Studying in these classes will introduce you to the Cambridge examinations but still allow you to improve at your own pace and study an Option class in the afternoon. You are still able to book a Cambridge examination, but there will be an additional cost for this.
*Cambridge examinations are subject to availability – check dates in advance.
TOEIC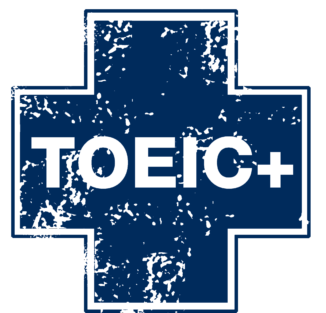 TOEIC stands for Test of English for International Communication and is often taken by employees wanting to show their English level in a work environment. If you work in business for instance, TOEIC is very useful, as it focuses on vocabulary and grammar that will help you to communicate with your colleagues, clients and other associates effectively. Our TOEIC classes are 5 weeks in length and provide a challenging environment in which you can improve your English.

As Langports is an official TOEIC test centre, you also have the opportunity to sit the Reading and Listening exam with us for an additional fee.
EAP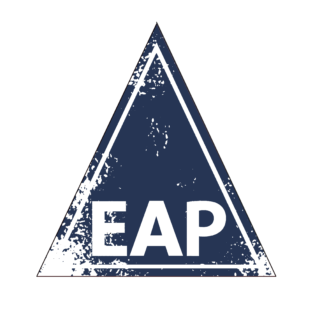 Similar to IELTS, EAP, or English for Academic Purposes, is a great course for preparing to study at university or college. The primary benefit of EAP is that you might be able to achieve a 'pathway' to your chosen place of study, without having to actually sit the IELTS exam. Even if you aren't planning to do further study, EAP is a great course for improving your writing, building excellent presentation skills, and also introducing yourself to the format of the IELTS exam. EAP has two modules, which are both 6 weeks in length.
For more information on our partner institutions and possible pathways, please talk to us.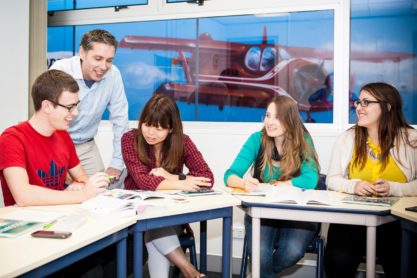 So now you know a little more about what courses are on offer at Langports, it is important to ask yourself several questions before deciding which one is right for you:
1. What is my long term goal?
2. Do I need to do an examination to prove my English level?
3. What is my level now?
4. How long will it take me to achieve the level I need?
The answers will be different for each individual, so please talk to your teachers or the DoS and ADoS on your campus for more help with your study plan, and the Enrollments Officer for information about start dates and fees. You can also find more information on our website: https://www.langports.com/courses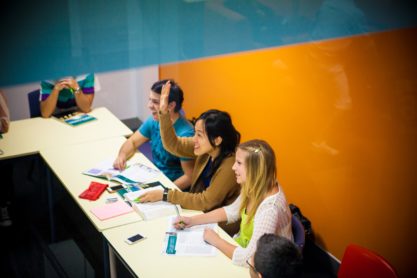 If you are a hardworking and motivated student, you will improve your English skills in any of our classes 🙂
Good luck!
Danni
Assistant Director of Studies at Langports, Sydney
Other English tips blogs, please visit:
Structural Overview of the Academic IELTS exam: 
https://www.langports.com/structural-overview-academic-ielts-exam-2/
Cambridge Experience at Langports: 
https://www.langports.com/what-do-you-achieve-at-langports-cambridge-course/
Langports' Cambridge Closed Courses: 
https://www.langports.com/langports-cambridge-closed-courses/
For more information of the courses, click the links above in the paragraphs or visit:
 https://www.langports.com/courses/
To test your English level, please click: