What to Expect on your First Day at Langports
On your first day, you need to arrive any time after 8am and before 8:45am. You will be greeted at reception by the receptionist, or another member of the Student Services team, and asked for your passport. Once you have registered with Reception/Student Services and received your information pack, you will be shown into the orientation area. The orientation has a number of different stages including: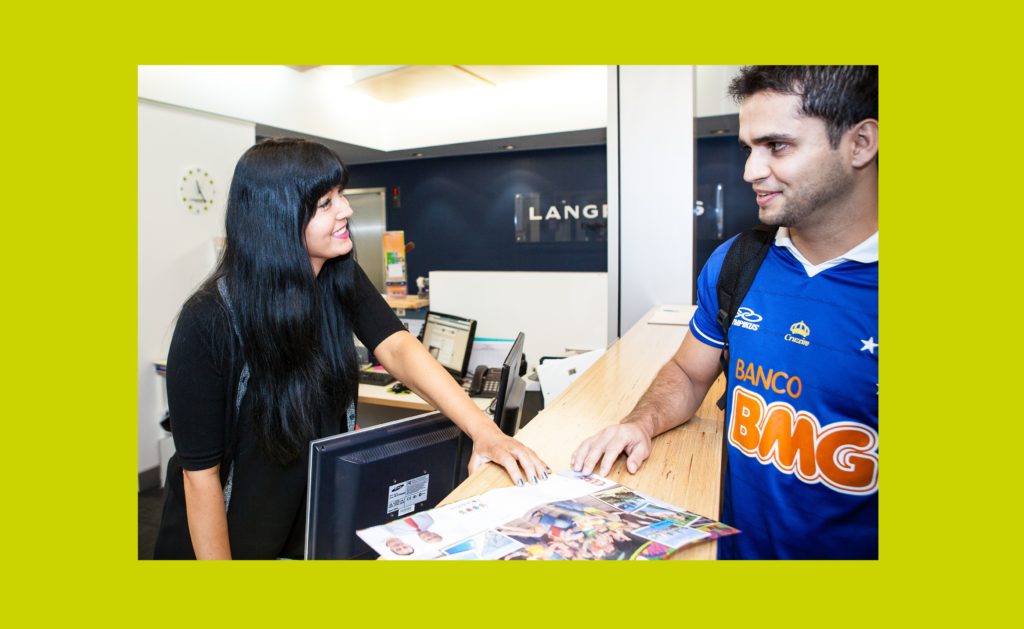 A welcome to the school by the Principal & Director of Studies

Information about the classes and the timetable from the Academic Department

A series of tests to determine level (5 tests – Writing, Reading, Listening, Speaking and grammar)

A guided tour of the surrounding area, including important places

Information from the Student Services team
After a lunch break, you will be ready to study in your first class!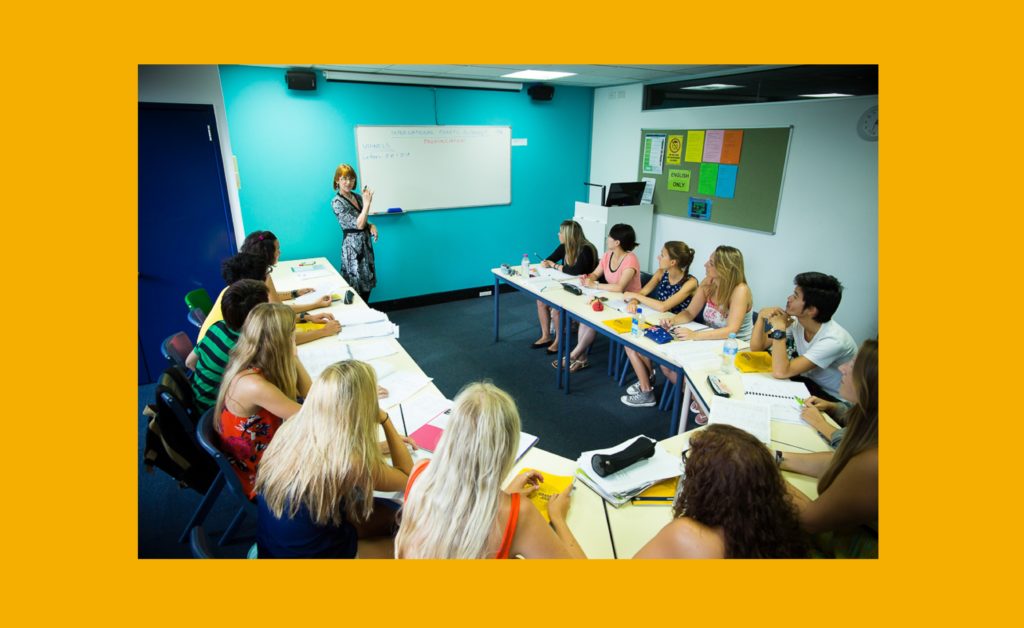 Here's a schedule for your first day: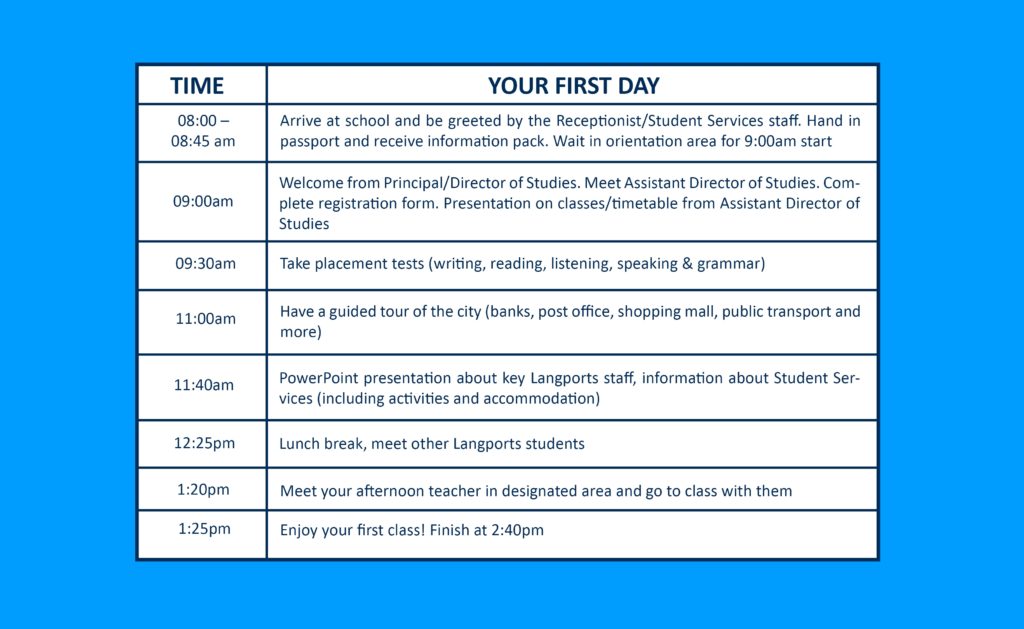 We look forward to welcoming you on your first day to Langports Brisbane, Gold Coast or Sydney.