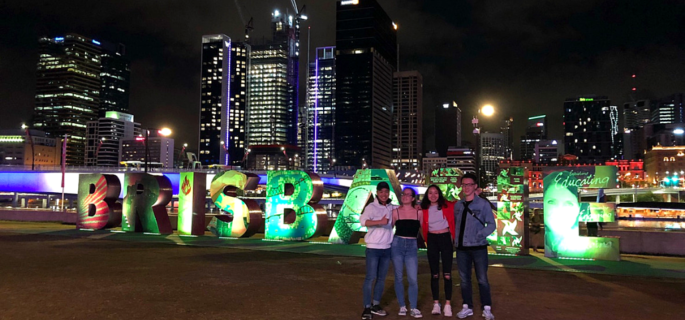 Langports Made My Dream Come True !
17.07.2019
Langports Made My Dream Come True !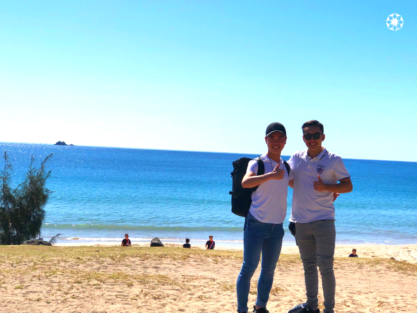 Hi everyone! My name is Hiroki, I am 20 years old and from Japan.
I studied General English and IELTS  at Langports Brisbane for 4 months.
At the moment, I am a university student in Melbourne!
I have been living in Melbourne for 8 months now, but I am missing Langports and Brisbane sooo much.
I had the best time of my life there! More importantly, Langports made my dream come true !!!
A future in Australia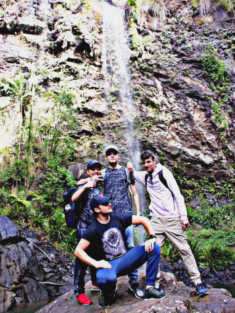 I had been dreaming about a future in Australia since I was a child.
My mother used to live in Australia during her childhood and always encouraged me to attend university here.
She spoke very well of Australia and the experiences she had in this different country.
I followed her advice and made it my goal to go to Australia.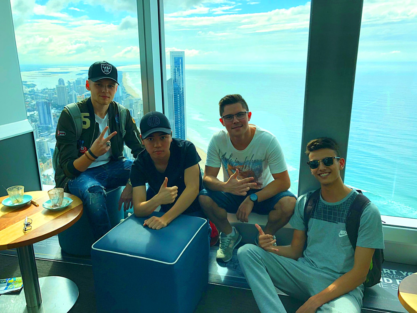 As soon as I graduated from high school, I worked in Japan to save money and pursue my dream of coming here.
I also realised that I would need to improve my English if I were to move 'Down Under'.
My agency recommended Langports English Language College in Brisbane as it provides unique and high quality courses. That was very true!
Improving my English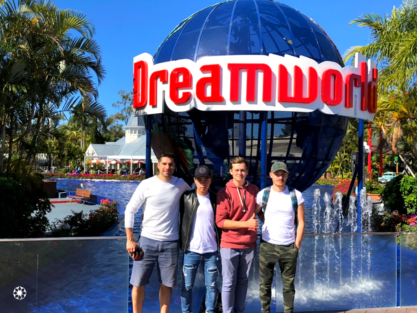 When I arrived in Australia, I took a General English course for 8 weeks to improve my basic skills.
Then, I moved to the IELTS course for another 8 weeks.
I needed to achieve an IELTS score of 5.5 to enter university. On the very first day, I took a practice exam and my score was 4.5.
Thus, I had to study more and work harder to get a higher score.
To be honest, it was very difficult and I had a lot of homework as well.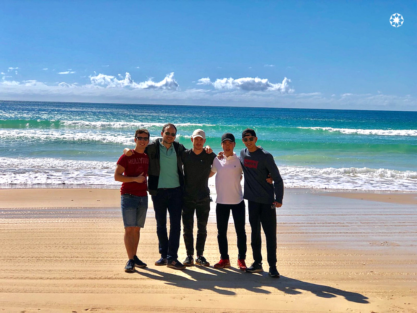 However, I received a great amount of motivation and support from the teachers and classmates throughout this time.
My teachers were so helpful. Sometimes, they even stayed in the classroom after school and keep teaching me when I was struggling.
They always tried to explain things in many ways. As a result, I managed to get a score of 6.5. It was definitely worth it.
Not only did I gain a great IELTS score, I also gained a better understanding on the use of everyday English, essay and report writing for university and job interviews, etc.
Life at Langports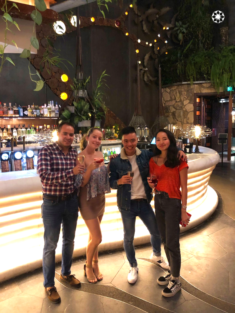 I believe that I wouldn't have passed my recent assignments at university without Langports.
All the staff and teachers are super friendly, supportive and accommodative.
I felt their passion for teaching and their attention to our English improvement. They also made a big effort to make us enjoy our time at Langports. There is always a feeling of ease to ask any questions or for help.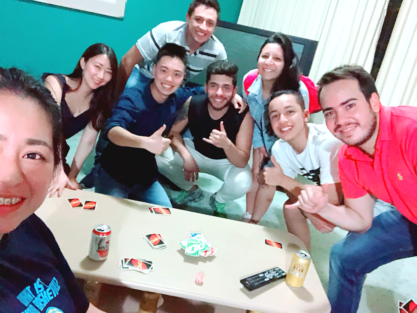 The environment at Langports creates the opportunity to make friends as there are plenty of well-organised activities.
A ping pong table and a pool table are some of the many good facilities that are available to use. I made a lot of friends from all over the world through classes, BBQs, playing sports, out-of-school social gatherings and travelling together.
I've got thousands of extraordinary and unforgettable memories.
"I cannot put into words how great it was."
Langports is the place for everyone who is considering to study English in Australia. I guarantee it!
"Langports and Brisbane is my home away from home."
Once I have completed my 3 years of studying at my current university, I would like to become a study abroad agent.
I wish to encourage and support the people who are interested in going overseas to study or work but are feeling afraid or hesitant.
I have seen many people who have these worries and I would like to tell them of the benefits and how it could change their life.
"So, don't be afraid and go for it."
Last of all, I would like to give a BIG THANK YOU to Langports.
Related blog posts:
Take the leap: Live in Australia
From International Student to Manager at American Company
How Langports became my second home