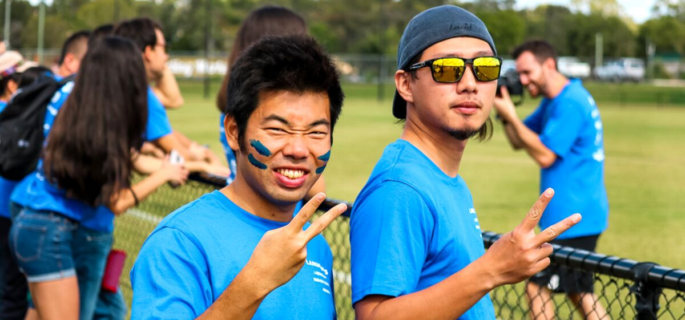 My Life at Langports
02.10.2019
My life at Langports
Hello. My name is Tomoyasu Imura. I'm from Japan. I have studied at Langports for 11 months. 🇯🇵
My courses
First, I studied Level 3 (pre-intermediate) for 14 weeks and chose conversation in the afternoon class.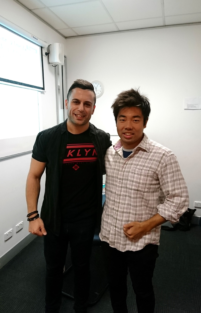 Next, I studied Langports' PET course (intermediate level) for 10 weeks and changed to grammar in the afternoon class.
After that, I moved to Level 4 (intermediate) for 12 weeks and chose conversation for 7 weeks and the vocabulary class for 2 weeks.
Finally, I joined the TOEIC+ and IELTS class for 5 weeks each.
In addition, I chose Aussie English.
How my English has improved
First: To improve my writing, I researched the mistakes I made in the writing paper and asked the teacher when I didn't understand how to write the correct answer.
After that, I wrote all of the sentence again and asked the teacher to check my writing.
Second: My method for improving my reading is to read a lot of English books in a short time in order to be able to concentrate on reading.
In addition, I researched the meaning of words, idioms and phrasal verbs which I didn't know when I read them.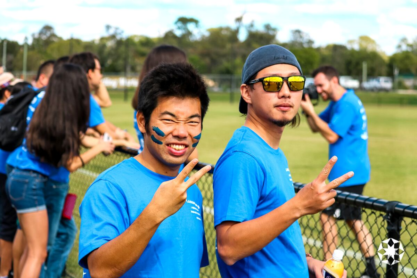 Third: To improve my listening, I am watching movies which I am interested in.
In my case, I like watching sports movies, especially baseball and swimming, so I always watch them.
Forth: I improve my speaking by talking to someone. I recommend talking to teachers because they always point out when I make a mistake.
I think it is important for everyone to speak to someone and keep practising.
My favourite things about Langports
My favourite thing about Langports is when we play a game during class, I enjoy them a lot.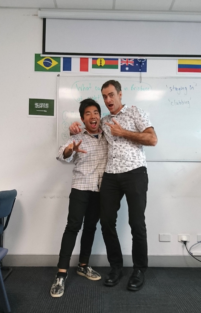 I think teachers always think a lot about their classes so that students can enjoy studying English.
My favourite activities
My favourite activity is the student party. I have two reasons:
One is that you can join some games.
Another one is that some of the teachers join the party so it is a good chance for you to talk to the teacher and build a good relationship with them.
My best memory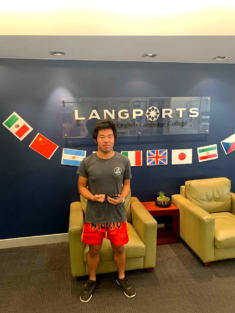 My best memory is making friends from many countries and meeting the staff of Langports.
Through this, I learnt different countries' habits and I think I want to visit them.
I connected with some friends and teachers on Facebook and Instagram, so I will keep in touch and think of visiting them!
Would I recommend Langports?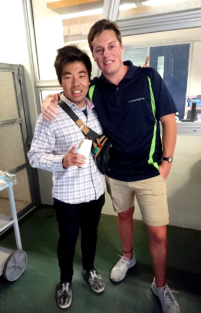 I would recommend Langports, because I really like the Langports class schedule.
I think most of the language schools have only one class during the morning, but at Langports, students can study each English skill in classes with the same skill level. So it is possible for everyone to improve a lot.
Finally, thank you for reading my story. I hope you'll succeed in your life in Australia!
Read more blog posts like this:
Langports Made My Dream Come True !
Take the leap: Live in Australia
From International Student to Manager at American Company
How Langports became my second home