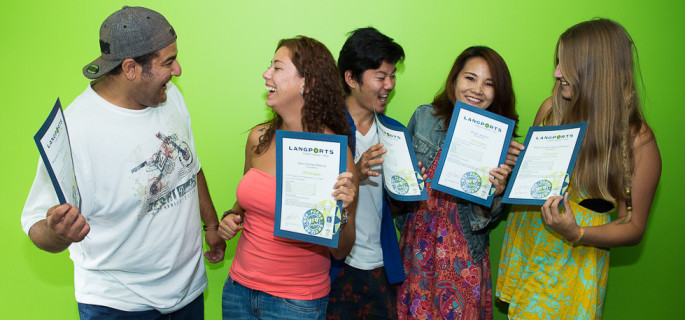 My Experience as a UFO English Student
11.12.2015
Hi everyone. My name is Bruno from Brazil and I studied UFO program at Langports Sydney. Last year, I realise

d I really need to study English because  it's important these days  to get a good job, to find information on the Internet and to communicate with clients and partners. When I contacted with the travel agency, it gave me information about the schools and evaluation. Langports was the best school in Australia, so I decided to choose the best school since I would study for a short period.
The UFO class is based on discussing issues and important topics. The grammar and vocabulary are always related to these topics, which made it easier to learn new words and rules. I believe that my English has improved in many aspects. After I go back to Brazil, I hope to get at least 550 in TOEFL to be awarded with a scholarship to study abroad in a Brazil program.

At Langports,  the staff is very kind and always trying to help students. I was fully supported for everything I needed, like accommodation, activities, library and English skill.

It has been very enjoyable to live in Sydney and study at Langports. The city is very beautif

ul and there are information everywhere about everything. I will recommend Langports to my friends when I go back to Brazil because I could make friends coming from different countries and know new countries.