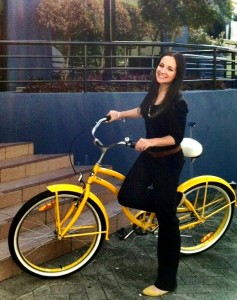 Bike Ride Around Gold Coast
23.08.2012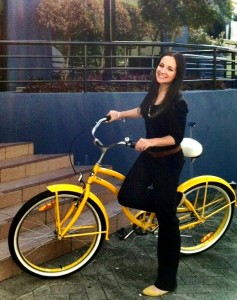 'Nothing compares to the simple pleasures of a bike ride' – John F Kennedy, U.S president.
Bored on a Sunday afternoon? We are so lucky on the Gold Coast to have kilometers and kilometers of beautiful beaches which provide endless hours of free entertainment. It costs nothing to walk along the beach, swim (between the flags, please), surf or sunbake.
Not only does the Gold Coast have these long stretches of stunning seascapes, but we also have  bike tracks from one end to the other, meaning you can bike all the way to Coolangatta if you are really keen!
You may have seen the pics on facebook of the GC's new beach cruisers? This is a GREAT way of checking out what the Gold Coast has to offer. And you can do it all for the cost of your daily cup of coffee.
At $5 a day, $10 for the weekend or $15 for a week, this is a really inexpensive way of getting around. So here are some places we think you should consider…

Budds beach
From Surfers Paradise, Budds beach is practically just around the corner.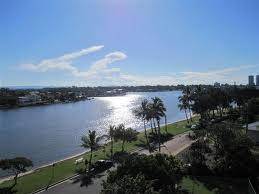 Budds Beach is really popular with families and groups who want to picnic or use the free BBQ facilities. It is on the canal looking towards Chevron Island, so no waves, just calm waters and a peaceful place to relax.
Bumbles on Budds Beach is a great place to get a coffee. Decide if you want to sit in the café with the locals or take it away and sit under the trees.
Burleigh Heads
Riding from Surfers to Burleigh shows off some of the Gold Coast's most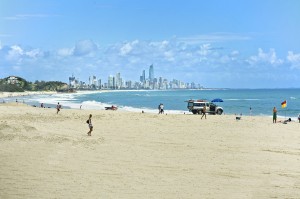 beautiful scenery. Burleigh Heads is known by most as a surfing spot; however, James Street just a block behind the beach has the cutest little shops, great for buying gifts and other little knickknacks.  Just north of Burleigh Heads is the great North Burleigh Surf Lifesaving Club where you can sit right on the beach and enjoy a cool refreshment after your ride.  The Tropicana takeaway café has a great choice of salads, fresh fish and chips and smoothies.
Currumbin
Currumbin is south of Burleigh with fantastic  views of Surfers to the north and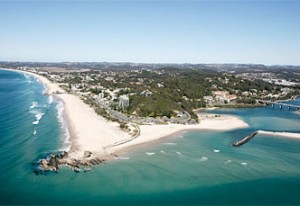 of Tweed to the south.  In September (starting from the 14th , the Currumbin shoreline hosts a sculpture walk. Artist put pieces of their artwork on display for our enjoyment. People of all ages come down to Currumbin to check this out. The Elephant Café boosts views of the ocean. The food is great, but the service is incredible. If you are feeling a little cool while enjoying the view, the staff will bring you a blanket!
 Of course there are a lot more things to see and places to go. We are always here to give you some advice, so don't be afraid to ask.
This weeks blog is written by Aline and Jo.