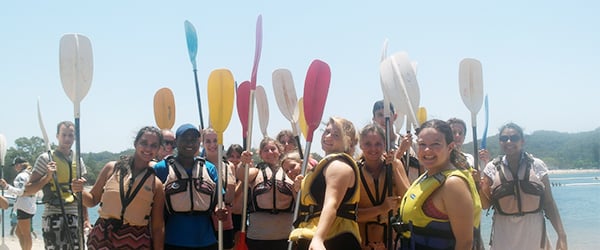 Cambridge Retreat
17.01.2013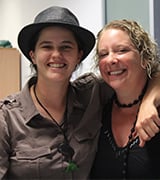 The first Cambridge Retreat for the year started in sweltering conditions! We first travelled to the indoor rock climbing centre.  Once the always attractive harnesses were fitted, it was time for the students to test their vertical limits and try to conquer the rock climbing walls.  What was great to see was everybody getting involved whether they reached the top or not, all students challenged themselves and had a good laugh at the same time.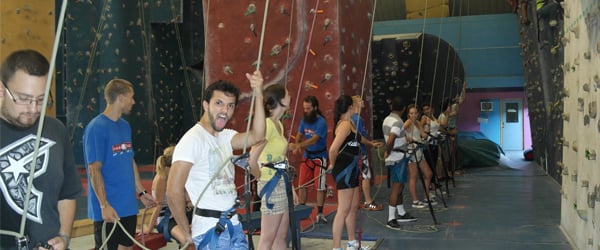 After a great effort it was time for a well deserved dip (swim) at the Tallebudgera creek.  Feeling refreshed, we headed in our now air conditioned bus to the bush retreat we would call home for the night.  Once we where settled in and our dinner was cooking away on the BBQ it was time for the students to put their feet up and relax.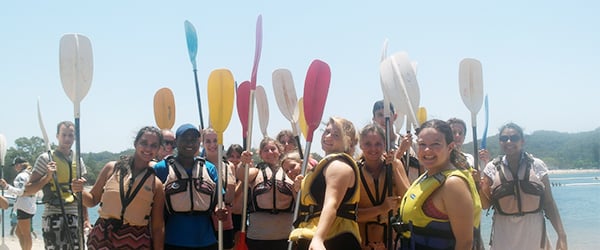 The rest of the evening was spent learning how to juggle and poi, students taught each other how to dance from their native countries, and we had an impressive nutbush dance off (Australian line dance). I also learnt that I have a long way to go before dancing in any Colombian dance competitions. Luan and Santi dazzled us with their magic tricks and I am still trying to work out how they know which card I picked.
We rose early on Saturday to make the most of our day. First stop… Tallebudgera beach.  It was time for the students to take on the waves, and they did so with style.  I always enjoy watching students learn to surf, it's amazing the difference 2 hours in the ocean can make, and a lot of our students left the waves triumphant having planted both their feet somewhat firmly on the board.
After a feed (Patrick that is for you), it was time for the students to grab their paddles and head off along the Tallebudgera creek for a paddle in their kayaks.  In windy conditions they all mastered the art and returned with wide grins on their faces, and in need of a nap after all their activities.  The bus journey home was a quiet affair, with many students asleep by the time we reached the highway.
We returned to Brisbane, and although tired I could hear the students arranging their night out that evening, once again a very successful start to an intensive course best shared with newly made friends.