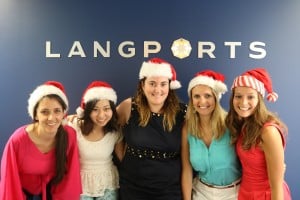 Christmas in Australia
24.12.2014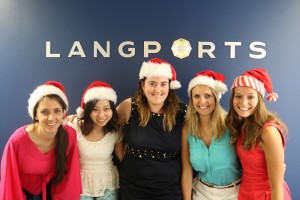 Hello everyone!
You may or may not be aware that our Marketing Department is quite "multicultural". We are a team of 5 girls and we're from 4 countries – Australia, France, Japan and Colombia!
As Christmas is approaching soon we thought it would be nice to give you an idea of how Christmas is celebrated in Australia and how different these celebrations can be from your own country's traditions. Get ready to celebrate the differences!
If you're from a country where Christmas isn't celebrated, think of it as a festival of family and friendship. Your Christmas in Australia is a perfect opportunity to spend time with your friends here and enjoy a completely new experience.
Australia is a multicultural country and its customs and practices often come from a mixture of other countries. However Christmas in Australia has influences from the Northern Hemisphere like trees, Father Christmas, Christmas carols, glitter and tinsel BUT with very hot weather!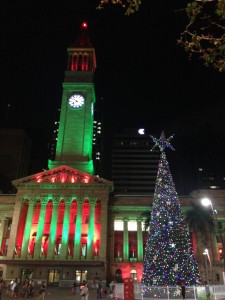 In some countries Christmas is celebrated on the 24th December at night time; however in Australia it is celebrated on the 25th and it goes for the whole day. Families enjoy Christmas celebrations at breakfast, lunch and (if not too full) at dinner and of course the menu will include a BBQ! Be sure to do all your shopping by the 24th, as shops & restaurants are mostly closed on Christmas Day!
The food traditions are in general terms similar to the ones in the countries where Christmas is celebrated over the winter season. Ham leg and turkey might be the main dish but a variation of cold meats, seafood, and salads are also part of the menu. Champagne instead of eggnog, Pavlova instead of Plum Pudding or "Buche de Noel" are other traditions within the celebrations.
If you're in Brisbane, on the Gold Coast or in Sydney, it's certain that you won't be having a "White Christmas" spent around snow and log fires like in France (where we come from). In Australia the weather on Christmas day can be somewhere between 35 and 40 degrees and just so you know, it is said that in Australia, Santa's sleigh is not pulled but reindeers but by kangaroos! Many families spend the day at the beach and if you don't have plans yet, perhaps it would be a good idea to plan a celebration that includes a visit to the beach or a swimming pool. So perhaps after all if you are on the beach and have a glass of wine, you can celebrate an Australian "White Christmas" (white sand & white wine!).
Whilst in many countries, family reunions are usually over by the end of the day on 25Th December, Australian families also get together on 26th December to celebrate Boxing Day and usually attend or watch the Boxing Day Test cricket match at the Melbourne Cricket Ground (MCG). Australians are known for their love of sport and it this is a great time to catchup with family and friends (and finish some of the leftovers from the day before!).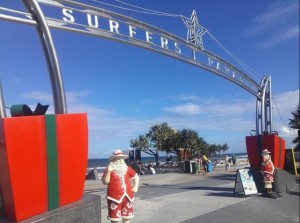 Boxing Day in Australia also means "shop until you drop". Listen carefully ladies, the sales on Boxing Day are the best ones of the year. So, whatever you do on that day make sure that you include a visit to the shops (the boys can stay at home watching the cricket!)