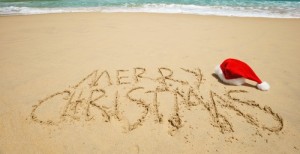 Christmas in Australia
20.11.2013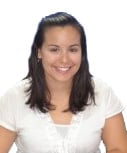 Hi everyone, my name is Renae and I am the Centre Exams Manager for Langports' Exams Centre.
Since we are quickly coming up to that wonderful time of year again, where we all get to have a few days off work or school and celebrate Christmas and the New Year with our friends and families,  I would like to suggest  a few things to do in sunny Queensland during this timeObviously at the top of the list is going to the beach for a swim/surf/ski, whatever it may be, but I definitely recommend you all get out there and make the most of your holidays and our beautiful weather that this time of year has to offer. There is an endless list of beaches and parks that you can go to but I highly recommend Burleigh beach and the Spit on the Gold Coast and Southbank and Suttons Beach at Redcliffe.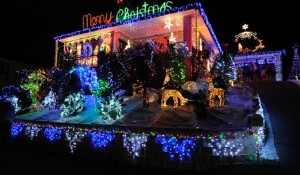 Also why not go and have a look at the awesome Christmas lights competition for the homes of Brisbane and the Gold Coast. It is amazing what you can do with a few lights, some fake snow and some reindeer! Langports Gold Coast normally runs an activity for this occasion so talk to Nichole.
Depending on how much you like Christmas, there are also other festive activities like Christmas Carols in the Park and performances that you can go and watch. Plus there are numerous locations where you can watch the fireworks on New Years Eve and celebrate new beginnings.
And finally, don't forget to make the most of your free time, get out there and have a look at parts of Brisbane and Gold Coast that you haven't explored yet! Make sure you eat some chocolate for breakfast on Christmas day, have an afternoon nap and play some cricket on the beach just because you can. This time of year comes and goes by so quickly and then it is back to the books for you and back to work for us!
So get out there and enjoy!