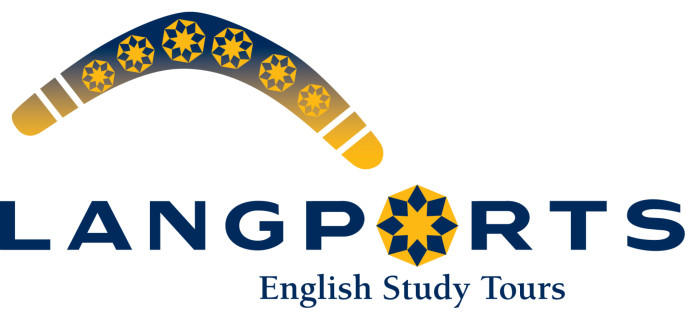 Experience our English study tour program.
09.03.2016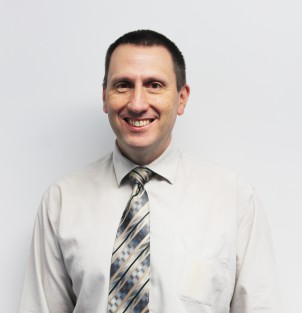 Hello, my name is Barry Clifford and I am the Principal at Langports Brisbane.
Today, I want to talk about our English study tour program which provide a sound, holistic, educational experience in a safe, fun and friendly environment. We believe that Langports English Study Tours offer high quality programs that deliver high quality outcomes for students.
Also I am glad to share with you the great experience that the Komazawa Womens University group had during their tour.
The recent visit by the Komazawa Womens University group
This group from Japan was the latest in a series of Study Tours hosted by Langports Brisbane. This year 13 girls aged 19-22 visited for two weeks from 21 February to 6 March. This group studied full time classes apart from 2 afternoon visits to Southbank and the Museum and a full day at Lone Pine Koala Sanctuary and Mount Coot-tha Lookout.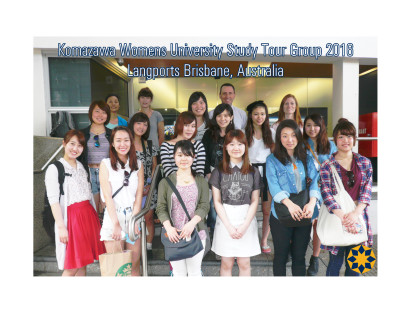 Their unforgettable experience!
The girls and their 3 group leaders were happy throughout their tour and a number of the students expressed a strong interest in returning to Langports one day as long term students. It was not until though the final days of the tour that we began to appreciate the depth of the girl's experience and the positive impact it had had on them.
I am happy to say: The Komazawa girls had enjoyed their stay in Australia and in our school!
During the student presentations at graduation some of the students advised how much they had enjoyed some conversations with students from other countries, the excitement and enjoyment of seeing and touching koalas and kangaroos as well as the various classroom activities with teacher Kylie. Clearly too the homestay experiences were also very memorable bearing in mind the amount of tears there were on departure day when they had to say goodbye to host families and their children.
It was a pleasure to provide an experience during the tour that I am sure some of the students will never forget.
Barry Clifford