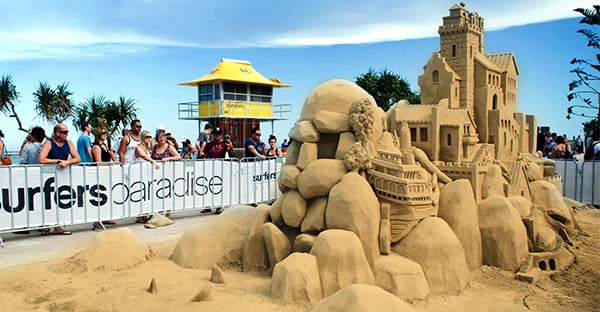 Fun on the Gold Coast
13.02.2013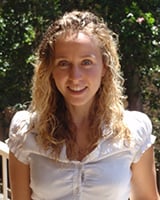 As you all know, Langports is located in the heart of the Gold Coast, namely in Surfers Paradise. Surfers Paradise, as the name says it, is a paradise destination for all surf fanatics. However, Surfers Paradise is not only a great place for surfers, but is a place for anyone wanting to have fun as it offers a range of activities throughout the year.
Just in the month of February there are many fun and FREE activities you can do whilst studying hard at Langports! Here are four activities I would recommend.
1. Interested in keeping fit? Whether you are a competitive runner or like running for fun, you can join the FREE 5km run at 7am on Saturdays at various Gold Coast locations. If you register online, you will get a barcode. The barcode is then swiped at the end of your run and records your time, which will be sent to you via e-mail 2-3 days later. For more information check out their website here.
2. Want to hold a large snake? Or have your hand made from wax? Then check out the Surfers Paradise Beachfront Markets! These markets offer everything from games, fun novelty activities (including getting a portrait drawn), to buying food/drinks, jewellery, music, and home-made products. The markets are on both Wednesday and Friday evenings from 5-10pm. For more information check out their website here.

3. I'm sure we have all made a sand castle at some point in our lives. Some people take it to the next level and create masterpieces from sand! From the 15th of February through till the 24th of February you will be in awe at the impressive sand sculptures along the Surfers Paradise Foreshore. Want to participate? You can get involved by sculpting in the amateurs division! For more information see their website here.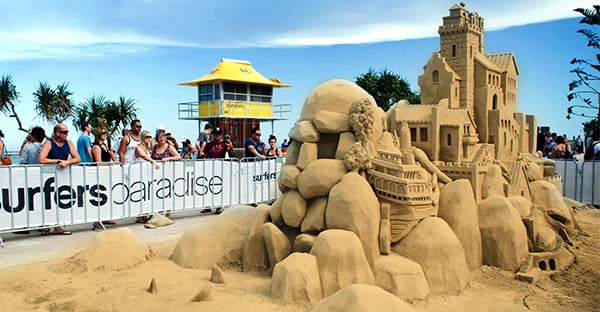 4. Love watching movies and short films? Then the Tropfest(4) is the place for you! The Tropfest is the world's largest short film festival and is located on the big screen at Circle on Cavill, Surfers Paradise on the 17th of February. If you can't make the Tropfest there will be another film festival called the SIPFEST on the 13th of April. Another place to watch FREE movies under the stars is at the Broadwater Park (opposite Australia Fair) on some Saturdays at 7pm. Bring a blanket and pillow!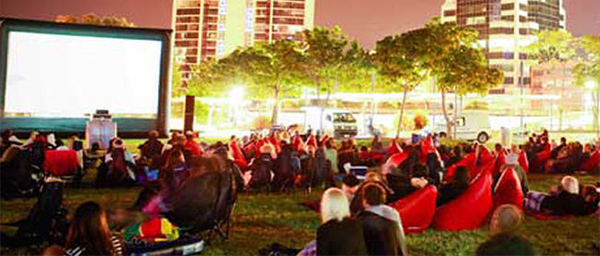 The fun doesn't stop there. There are more FREE upcoming events in Surfers Paradise including the Australian Street Entertainment Championships (March 29- April 1), the Lantern Parade (March 27), the One Way Street Party (April 13) and Fireworks (April 20).
Written by Sabrina Blaas (Teacher)