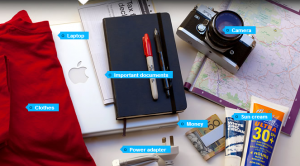 Get ready to study in Australia
08.01.2014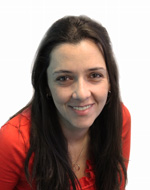 Hello everyone! My name is Connie and I work in the Marketing Team as the Regional Marketing Manager for South America. I chose to study English at Langports in 2005 and now, over 8 years later, I am still living in Australia … and working at Langports! Every week, we welcome many students from all over the world. If you are coming to Langports in 2014, I am sure you're getting excited about your Aussie adventure. When I left Colombia, I wanted to know what I should and shouldn't bring with me on my journey, and how to get ready to study in Australia. So, please read the following tips that should make your exciting move to Australia go as smoothly as possible! 
1)      The essentials:
Your student enrolment documents including your letter of offer from Langports.
Address and contact number of your accommodation in Australia (including the Langports emergency number).
Medicine and prescriptions if necessary & a copy of your travel/health insurance.
Australian dollars to use while you are the airport and for your first few days in Australia. If you can't find Australian dollars in your country, make sure you bring a currency that can be easily exchanged here (US Dollars, Japanese Yen, Euros..etc).
If you are thinking of doing further studies in Australia, make sure you bring the relevant documents needed to apply to a University or TAFE (translated into English).
And last, but not least, a valid passport and visa (and multiple copies of these documents, just in case!)–of course!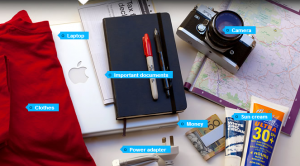 2)      Get ready to study at Langports:
I think we'd all be lost without a mobile phone! You can bring your phone with you, but make sure that it's unlocked so that you can insert an Australian sim-card.
Bring your laptop or tablet to use in school – we have free Wi-Fi so you can surf the net, Skype your family, etc. If you don't want to bring your device, that's ok — we also have student computers with internet in school. (Don't forget to join our Facebook page to connect with your new Langports friends.)
Pack some pens, pencils and notebooks and you will be ready to improve your English from your first day!
You will need a camera to take pictures and capture your memories during activities in Brisbane and on the Gold Coast (after school activities, weekend excursions, Langports Games).
Remember to bring a power adapter to recharge your phone, laptop, camera, etc.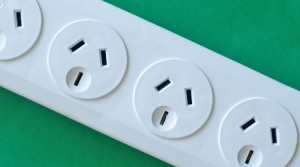 3)      Packing your suitcase:
Remember that your luggage allowance is limited by your airline, so pack light! You'll have plenty of time to go shopping while you are studying in Australia.  You can buy all your toiletries like shampoo, soap and toothpaste here.
For students who are coming from cold countries, please note that Brisbane and the Gold Coast are located in a sub-tropical part of Australia, where temperatures range between 20-35 degrees during the day. You don't need to bring a big warm coat, but you should still pack a jumper and long pants for our cold nights during winter time (from June to August).
The sun shines more than 300 days per year in Queensland, so don't forget your sunglasses and sunscreen!
Bring photos of your friends and family, a good book and other little things that will remind you of home.
Buy a guidebook of Australia and start learning facts about the country, people, lifestyle and culture. It will help you know what to expect and you can begin to imagine yourself living this great adventure.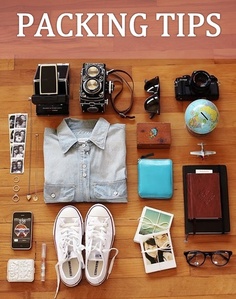 Most importantly, stay positive and don't panic! Leaving home can be quite stressful for some, but we can guarantee that you'll have the time of your life while studying English at Langports!