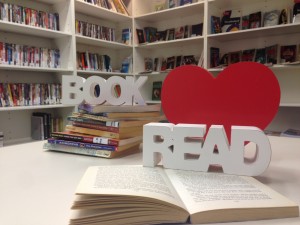 How to easily improve your English?
17.09.2014
H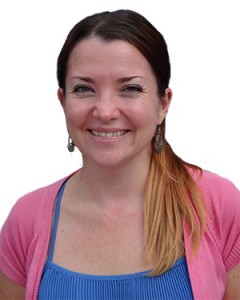 i, I'm Meg the Accommodation Officer at the Gold Coast Campus. The Student Services team runs the library on the Gold Coast and it's always been popular with students at our campus. All students should be taking advantage of using the library on their campus.  So why should you use it?
All of Langports campuses have a library for students, which allows them access to reading resources and DVDs.  If you have not yet taken advantage of this great resource available to you think about this:
Research has shown that extensive reading is very useful in improving a student's general English level and those students who make the effort to read every day improve in every area of language learning at a much faster rate than students who don't read.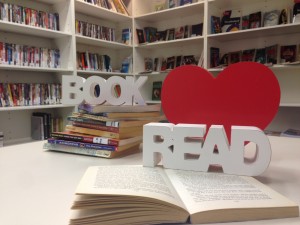 Lots of people don't enjoy reading in another language as it can appear to be very overwhelming.  Don't fear — we have graded readers especially created for English learners.
So what is a graded reader?   These are novels which have been adapted or created to suit the different levels of English Language learners. They range from beginner to advanced, and you don't need to look up vocabulary as the language used is appropriate for your level as are the sentences structures being used.
Not a "reader" even in your own language? Try a book a level lower than your current USE class. This will help you gain confidence and find enjoyment in reading.
Want a challenge or trying to work towards the next level?  Try a book at the same level as your current classes. You might even find that we have the book which you have read a chapter from in your FOCUS class ready and waiting for you to borrow. Some of the books even come with CDs so you can listen whilst you read.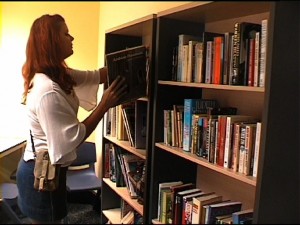 If you are studying in one of the Cambridge, IELTS or EAP classes — exposing yourself to more complex structures through reading will improve  your own knowledge and confidence. You might be able to create the same kinds of complex sentence structures in your own language purely through becoming familiar with how writers use what you are being taught in the classroom. A big bonus for developing your writing skills for specific tasks for  which you are going to be tested.
Watching movies or TV shows isn't just fun and relaxing…..
Ok, so you have to pay a deposit to join the library, but it is refundable if you return everything when you leave.  It actually saves you money if you like to watch movies – instead of paying the rental charges from the shops or DVD vending machines you just pay a refundable deposit and borrow as you please.
Everybody enjoys watching TV or movies to relax, but did you know that you are drastically improving your English skills by doing this — and not just your listening skills. So you have been studying for a while, can read, write, speak and understand grammar rules pretty well and even your teacher in class — but as soon as you walk out the doors of Langports find you get lost when with your homestay or with native speakers?  Native speakers have terrible English — we break almost all the grammar rules, use too much slang – and then you add in the Australian accent and pronunciation — no wonder you are feeling lost!
Watching TV shows and movies can actually help you become more "native like" with your English — it not only improves listening but also fluency, vocabulary, pronunciation and expression.  Listening and comprehension is one of the biggest areas of frustration for ESL learners, so make listening a daily habit in a fun way. Even if you are a beginner, put on a movie or watch a TV show outside of school hours; you don't have to listen intently or understand everything said to learn. Through daily effort your "ear" will slowly adapt to the native rhythms and language and you will soon start to hear  and understand! If  you are advanced  you can pick up phrasal verbs, colloquialisms and natural expression. TV shows and series are a great way to start as it's very easy to find 30 mins in your day. Watch with subtitles, watch again without subtitles, watch the same episodes again and again – you can even find transcripts for TV shows online :).
So get yourself to the library the next day it is open, and take advantage of the great resources on offer to assist in your learning – or just to grab a DVD or book because it's been a big week and you feel like chilling out.  Movie night with friends this weekend?