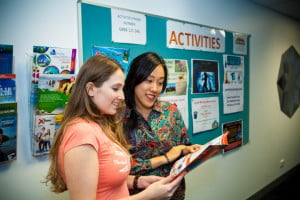 Improving your English outside of the classroom
26.06.2013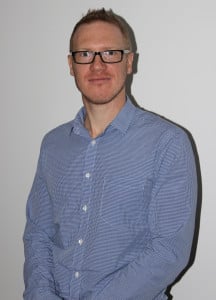 Hi everyone! My name's Matt and I am the activities officer at Langports, Brisbane campus.
Lots of students often ask me 'Matt, I understand everything my teacher says but I can't understand average Australians! What do I do?'
A great way to help improving your English is to get outside and talk to regular Australians. One way of doing this is by participating in activities at Langports. Students at Langports get to go on lots of different activities after school and on weekends.
Here are some ways activities can help you to improve your English:
Relaxed speaking  — Don't worry about speaking perfect English; there is no teacher to mark you on your speaking! Relax and simply chat with other students and the public.
Meet Australians — You'll get to visit all sorts of places on activities and meet a wide range of people — not just English teachers who often speak    n   i   c   e       a   n   d
s   l   o   w   l   y!
Supervised interaction — If you do have any problems, or aren't sure what to say, I'll be on the activity so I can help you.
Reading signs and information — There is a huge amount of English to read on signs, walls, brochures, shop fronts etc.
Learn while having fun! — Most importantly, activities are a fun way to practice all the skills you have learned.
As you can see, there are many benefits to doing activities outside of school. Please take all the opportunities offered to you while you live and study in Brisbane or on the Gold Coast, and you'll be sure to improve your English immensely!