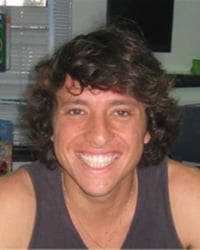 Langports English Success Stories: Mateus
03.07.2013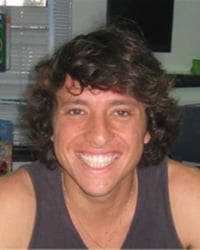 Langports English Success Stories:
"The Five Year Engagement"
Hi! My name's Mateus, I'm from Brazil and I was a student at Langports back in 2007. I came a long way since then, and I would like to share my story with you!
It all started back a few years ago when I first arrived in Australia. Everything was amazing: the people, the beaches, the buses, the cars; everything, except my English skills. Those were bad. "Don't broke it", "Tank you", "Brisbani", and the list goes on and on and on.
To be successful in my journey, I had to be able to explain my feelings, my desires and my mistakes in English and most importantly, to understand the surroundings.
This is when Langports came in.
I was the very first student to walk in the brand new, freshly painted doors of Langports Gold Coast Campus.
My experience of studying in Australia was sometimes painstaking but mostly very rewarding. When I finally "Engaged" with my dream; tears were shed, nights were not slept and thoughts of giving up were produced. But I persisted. I was determined to achieve it.
It took me exactly five years to complete what I consider to be the biggest step I have ever taken. I studied English, my Brazilian diploma was recognised in Australia, and I am now an Australian dentist.
They say what you do today will reflect how you look tomorrow. So, you can make it possible.
A very special thanks to ALL Langports' staff. This victory is yours too.
Mateus Miranda