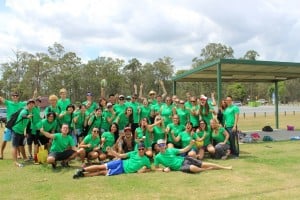 The Langports Games, more than just a sports competition!
23.10.2013
G'day from the Marketing team!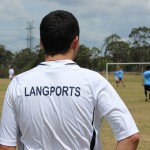 Last Wednesday, most of you got to experience the excitement of the Langports Games. First of all, we would like to thank you – the 220 players, cheerleaders and staff members that made this day so unique. We were very pleased to see Brisbane win the Langports Cup. It took some time but they finally won it again for only the 2nd time!
The Langports Games started as a soccer competition (the Langports Cup) between Brisbane and Gold Coast campuses in 2009, and only 3 years ago we added additional sports to create what is now known as the "Langports Games". Immediately, it was very popular among our students and teachers as it provides the opportunity for students to play soccer, table tennis, badminton, basketball, volleyball or touch football with their classmates.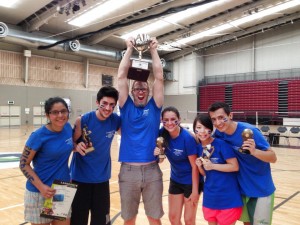 "Sports creates a bond between contemporaries that lasts a lifetime," by Bob Cousy, American basketball champion
Langports decided to start this exciting competition because the values in sports are very similar to the values we share at our schools. Sport is not only about counting points and celebrating a victory; it's much more than that. When students train, they develop a collaborative attitude of fair play and tolerance. Consider how sport gathers people together. Whatever your nationality, language, religion or age, you were all unified and supported the same team. Sport is a way to go beyond the cultural barriers by teaching the values of friendship and respect.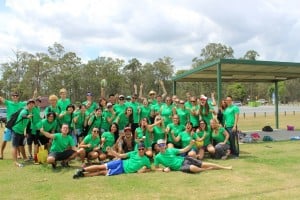 Thanks to the Langports Games, you can meet new people, learn to live together and, most importantly, share unforgettable memories. This competition is about developing a friendly atmosphere and gathering people under the same team: Langports!
We also asked our students, what they thought about the Langports Games. Here are their answers: