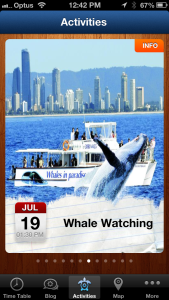 Langports iPhone app & Facebook store!
31.07.2013
G'day from the Langports Marketing Team! This blog is a group effort from Julie, Connie, Jane & Anna. We're excited to introduce some innovations for students to stay connected to Langports!
On 19th July, we launched our new Langports iPhone app for current students and Facebook online store!
The free app, which is available at the iTunes store, was created to provide students with information at their fingertips. Students can log-in and view their timetable, a feature that is important for Langports students as their week is made up of 6 different classes as part of the UFO English course.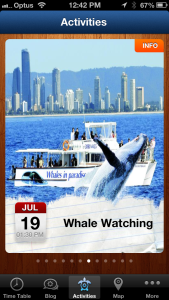 Students can also access the latest information about the Langports Activities Program and register their interest at a click of a button!
There are other features like a map with points of interest and useful locations around Brisbane & Gold Coast. Students can access & read our weekly blog as well as interact with us on Facebook, YouTube, Instagram & Twitter.
If you're a current student, download it from the app store and start using it! We are working on developing tools for android and other smart phones… please be patient with us as we explore this technology!!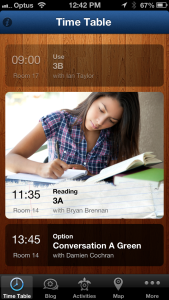 Langports' online store is accessible through Facebook and students can purchase merchandise to remember their time at Langports! Items available include, t-shirts, caps, stubby holders, USBs and pens. All profits from the store, will go to the Langports Foundation, a charitable organization making a difference to lives of many disadvantaged children by providing them with educational opportunities.    More items will be available online soon!
If you have any feedback on how we can improve our students experience, please let us know!