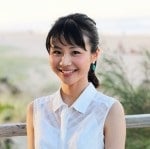 Langports, it is more than just a school!
05.08.2015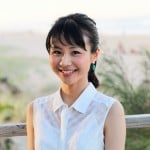 Sayuri Kishimoto studied at Langports Gold Coast for eight weeks and graduated last week.  At Graduation she spoke passionately about her time her in Australia and what it meant to her.  She has kindly allowed us to share her ideas.
The beginning of my life in Langports two or three weeks, it was completely awkward. There's so many people with so many different back grounds. Different age, country, language and so on. I was so miserable that I thought I could not fit in. Now for her, Langports is more than just a school!
"Now for me, it's not just a school."
Beyond many kinds of borders, I met this wonderful friend. I've never imagined that I could get best friend at this age, besides I'm in Australia, from different country, with different language! We spent so much time together.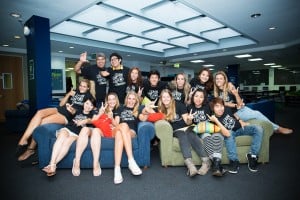 Going to friends house, having friends coming over to my flats, stay over night, cook together, laughing out loud so hard until my stomach hurts. Get dressed, having make up together. After party, walking middle of the night with your friends shoulder to shoulder.
Every single moment that I spent with people I met here are just unforgettable.
Amazing, beautiful memories. I've never imagined that I could have this feeling again.
Once I even felt like if I were back to 16.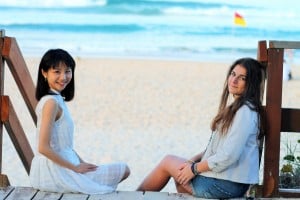 I haven't done those things since I graduate from UNi. When I was working in Japan, I was always with 20-30 years older men and executives. I did know how to control myself but I didn't know how to have fun.
"Here, you can connect with people by your heart not with your brain."
To Japanese students
Please forgive me if some people might have this impression that I'm difficult to get along with. Since I'm in Australia, I really wanted to practice my English and feel different culture.
While live in Australia, I know sometimes we have difficult times.  We, Japanese have this tendency that focus on what we cannot do or what we don't have.
Even though we have this ugly accent, having little bit delay in our head, which means full of content, we have so many things that we can share to others, completely different world we have and wonderful things to know. I'm so sure that your heart leads to people calm and peaceful.
So, Stop being afraid of something you lose or what people think.  At least you came to destination, that is a great thing enough, isn't it? There is nothing to lose then only thing you've got to do in Australia is just trying out. Don't get disappointed when you make some mistakes or when you try to speak in English goes something wrong with your pronounce or grammar, and people face going like "what!! You alien" and you get the feeling like "what the heck did I say?!! " Suddenly you might feel that you are so small and everything looks bigger and feel lonely…..stop!
Of course it's true everything in Australia are bigger than those in Japan .You know that when you start to think in that way, "oh my head started again," you've got to switch the way of thinking to the opposite side. Focus on your goodness.
Continue try and error, things get better and better.
You can have fun but don't take the easy way.  Remember your first aim that you had decided before you arrived here. You've got to keep on your dream. You are perfect already. Don't make the reason to get away from them.
Believe in yourself, we can do this!
Sayuri Kishimoto