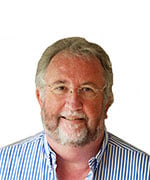 'Live, Love, Learn', Wise Words from John France
18.12.2013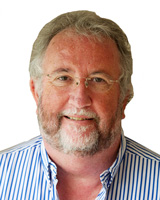 Hello dear students. My name is John France and I am the founder of Langports English Language College. Recently I saw 'Live, Love, Learn.' written on our Langports t-shirts and thought that this should be my piece of advice to you all, as we approach the end of another year.
It's true for me, that I am much closer to the end of my life, than I am to the beginning. So what have I achieved — or indeed what should I have achieved — what is the meaning of life? Such deep questions and I don't pretend to have all the answers for you.
'Live'. All I can say is that life goes very quickly and it doesn't seem a long time ago that I was running around the playground of Churchstoke Primary School in Mid-Wales, playing rounders with a tennis racket. I remember my girlfriend, Kaye Colley cheated and I hit her on the head with the tennis racket!! Kaye was also the Headmasters favourite student out of a total population of 24. As a consequence I was given detention for two weeks and 10 lashes of the cane on each hand. I was 8 years old! 'Carpe Diem' —seize the day. Life is short, so live your life to the full. No matter how old you are, or where you come from try and live your dreams to the full, before it's too late.
'Love'. Do you remember The Beatles, they sang "All you need Is Love"? That seems a pretty wise statement for a 'pop' group to make! As English is the world's most common language, learning English is a great way to be able to communicate with people from all over the world. Once we get to know each other better, we can understand each other as human beings. We can appreciate our differences and learn to love the differences – 'Vive la Difference". Love of people is what feeds the soul, but don't forget to love yourself too!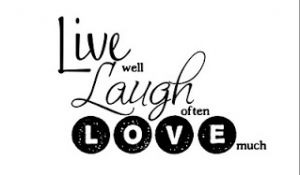 'Learn'. 2 years ago my mother passed away, she was 98 years old. She was a very simple lady, a farmer's wife who left school at the age of 13. She was a very wise lady and had the greatest influence on my life. She would tell me that 'The day you stopped learning, was the day they put you back into the ground', otherwise, you should always keep on learning to the day you die. I've learnt from my mother, my teachers, my wife, my children, my friends, my staff, my students and even from my dog. To learn you must keep your mind open to new ideas and new experiences. Take the opportunity of life to learn from everybody you meet, everything you see and hear, everything you do and everything that happens to you.
May I wish all of you a happy and fun festive season and that in 2014, you continue to ' LIVE, LOVE, LEARN'