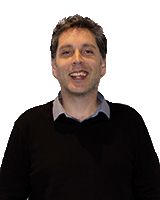 Matt's eight steps for English perfection!
17.07.2013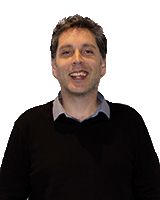 Hey Guys!
My name is Matt Hopkins and I'm the new Director of Studies (DOS) at Langports Brisbane. Many of you already know me as I have been working at Langports for about 18 months as a teacher and, more recently, as the Assistant Director of Studies. I've been lucky enough to teach in several countries in Europe, Asia and the Middle East and now can't wait to take on the responsibility of being the DOS here in Brisbane.
At Langports, we are passionate about giving our students the best possible experience, and my job is to ensure this happens for every single one of you. I am here to give you guys any advice or help you may need, from questions about how to study and advice on English exams, to helping you find your way around Brisbane. It doesn't matter what your enquiry is — I want to help you!
So to all students, thank you for choosing to study at Langports, and I'll see you around our Brisbane campus.
As this is my first blog entry, I thought I would share some study tips with you! Here's a list of 'Matt's eight steps for English perfection!'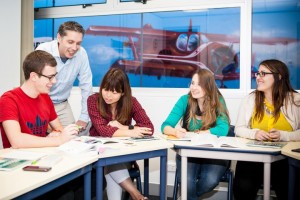 English Only — Most of you guys have come a long way to study English here in Australia, so why wouldn't you want to speak English at Langports!?! Our English only policy at school is there to help you make the most of your time in Australia.
Always ask questions – it doesn't matter how small or silly you think your question is, it's important to ask. Your teachers have excellent knowledge of English and can't wait to help you in any way they can.   
Participate in class — Answer questions, get into groups, give your opinion or discuss issues. It doesn't matter what the activity is — get involved!   
Enjoy yourself! — You are not going to improve your English if you are not enjoying yourself! Have fun, laugh in class, and see how quickly your English improves.     
Always ask questions! — Ok, I've already mentioned this one – but don't be shy, always ask why!    
Get involved in extra student activities — there are always loads of activities going on at Langports and it's a great chance for you to make new friends, see places in and around Brisbane, and practice your English.
English at home — Give yourself the best possible opportunity to improve your English by living with a homestay family or in a student share-house with mixed nationalities, and by doing a minimum of 1 hour of homework a night. Students who speak English outside of Langports, and who keep up with their homework are the ones who make the best progress.
Did I mention asking questions??!